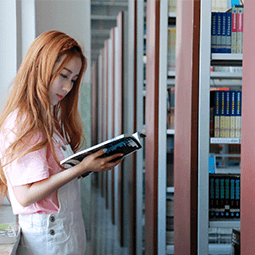 Incoming Exchange/International Student Experience
Weixi Yin
Education Abroad Experience
Brianna King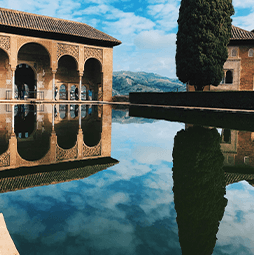 International Experience
Jared Dawson
Fan Favorite
Zainab Nathani
The Education Abroad Office, Global Carolina, and the Darla Moore School of Business are excited to celebrate International Education Week by presenting you with this year's Photo Contest. International Education Week celebrates all the ways UofSC students, faculty, and staff are involved in international exchange worldwide.
Eligibility
Current undergraduate and graduate students
Current exchange / international students
Categories
Incoming Exchange/International Student Experience:

Any exchange/international student can submit a picture taken from other countries visited or photos taken from anywhere in the United States during the semester(s) you are at UofSC.

Education Abroad Experience:

Any UofSC student that has studied abroad can submit a picture in the country you studied abroad in or anywhere you visited internationally during your time abroad (this includes Global Classroom and Global UofSC programs).

International Experience:

Any UofSC student can submit a picture who has been abroad for internships, service, traveling, etc.
Submission Guidelines
All submissions must be submitted on or before 2:00 PM November 13, 2020.
Please complete the form below and upload your high resolution photograph.
Contest Rules
You may only submit one (1) photo per category and you cannot use the same photo for each category. (submit a new form for each category)
Photos must be taken within the past 3 years.
Submissions can be any photos that you have taken abroad.
Late submissions will not be accepted.
Inappropriate photos or photos that include alcoholic beverages will be disqualified.
Photograph Specifications
Please submit JPEG files at a range between 2MB - 8MB.
Judging and Voting
Select judges within Global Carolina and DMSB will choose the top 3 entries from each category.
Peer voting for the top photo in each category will take place November 18- 19 online. A link will be provided for voting.
Winners will be posted on the Education Abroad, DMSB, International Student Services, and IEW Instagram pages on November 20th.
Top winners in each category will be awarded SWAG bags that include a variety of prizes.
We would like to THANK all of the Colleges, Organizations, and Departments that graciously donated to this Photo Contest.
College of Arts & Sciences
Darla Moore School of Business
School of Music
Education Abroad Office
College of Nursing
South Carolina Honors College
College of Hospitality, Retail, and Sport Management
College of Pharmacy
Office of Sustainability
Carolina Productions
Career Center
UofSC Campus Bookstore (Barnes & Nobles)
Office of Undergraduate Admissions
Preston College
College of Engineering and Computing
Campus Recreation
International Student Services
*For any submission difficulty questions please contact tuckerna@mailbox.sc.edu .