Maximize your understanding of fiscal matters that affect you, such as:
Basic Budgeting & Financial Goal Setting
Building & Managing Credit
Financial Planning for Study Abroad/National Student Exchange
Moving Off Campus
Student Loan Repayment & Education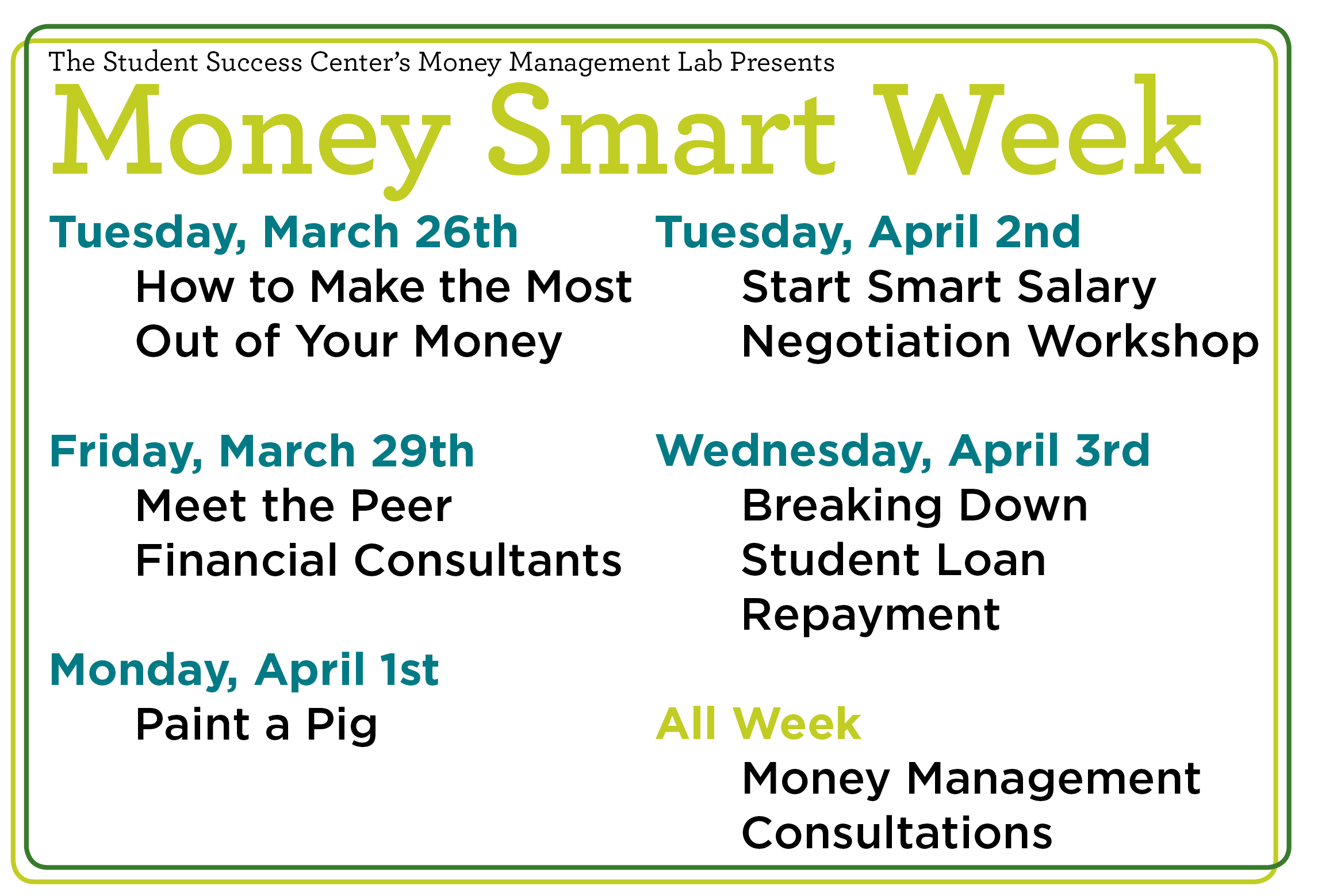 Looking for Financial Aid Information?
We offer one-on-one consultations for undergraduate students that cover a variety of personal financial topics. Each consultation is designed to educate you about different financial concepts and empower you with the tools to incorporate good financial practices into your daily life.