McCausland Faculty Fellowship
McCausland Faculty Fellowship
The McCausland Faculty Fellowship was established as part of a $10 million endowment from College of Arts and Sciences alumnus Peter McCausland ('71) and his wife Bonnie. The three-year fellowship is available to early career faculty who bring innovation to their research and teaching. As can be seen by the fellows' accomplishments, the benefit of this award goes far beyond its monetary value. This fellowship allows faculty to explore new areas of research and share findings in their field and beyond. Students gain from innovative courses and education opportunities outside the classroom sparked by the fellows' creativity and dedication. The College of Arts and Sciences is now accepting nominations for 2020 fellows. Please review the nomination instructions [PDF] and submit by January 28, 2019.
2019 Fellows
Alissa Richmond Armstrong: Assistant Professor, Biological Sciences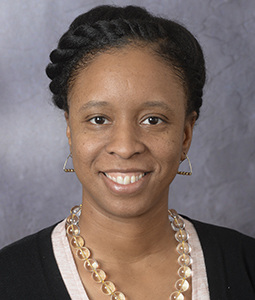 Professor Armstrong joined the Department of Biological Sciences in 2016 after postdoctoral training at the Johns Hopkins Bloomberg School of Public Health. The Armstrong Lab uses the model organism Drosophila melanogaster—commonly known as the fruit or vinegar fly— to investigate how distinct nutrient sensing pathways function in fat cells to regulate the well-characterized stem cell-supported ovary. Given the current obesity epidemic and the link between obesity and increased risk for several diseases, including type 2 diabetes and cancer, Armstrong hopes that the research performed in her lab provides a better understanding of the role adipocytes/adipocyte-dysfunction play in controlling normal/abnormal physiology.
In addition to her research, she teaches fundamental genetics and a seminar-style course on adult stem cells and physiology. As part of her personal and professional commitment to recruiting and retaining underrepresented groups to the sciences, Armstrong participates in several outreach activities involving students from elementary to graduate school.
---
Lydia Mattice Brandt, Associate Professor, School of Visual Art and Design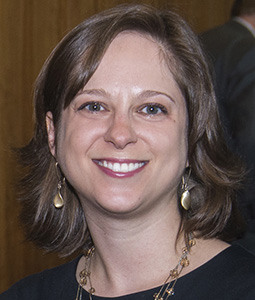 An architectural historian and historic preservationist, Professor Brandt is known nationwide for her expertise on George Washington's Mount Vernon and the remembrance of America's early history through material objects and architecture. Her book "First in the Homes of His Countrymen: George Washington's Mount Vernon in the American Imagination" was published by the University of Virginia Press in 2016.
Fellowships from the Fred W. Smith National Library for the Study of George Washington at Mount Vernon; the Andrew W. Mellon Foundation; the Crystal Bridges Museum of American Art; Winterthur Museum, Garden and Library; and the Henry Luce Foundation have supported her research. Her 2016 monograph received the Henry-Russell Hitchcock Award from the Victorian Society in America. The University of South Carolina recognized her outstanding teaching with the Michael J. Mungo Undergraduate Teaching Award.
Brandt is also a dedicated advocate for local history and preservation. She has authored or co-authored National Register of Historic Places nominations in Virginia, South Carolina and Illinois. She is one of three professors at the University of South Carolina who led the campaign for a monument to the university's first African American professor, Richard T. Greener, erected in early 2018.
---
Eli Jelly-Schapiro: Assistant Professor, English Language and Literature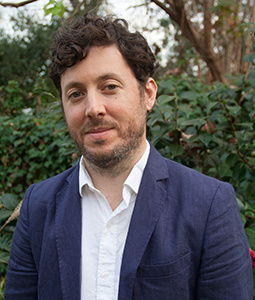 Professor Jelly-Schapiro writes about and teaches contemporary literature, within a global and historical frame. His first book, "Security and Terror: American Culture and the Long History of Colonial Modernity," was published by the University of California Press in May 2018. His articles and essays have appeared in a variety of scholarly and popular venues, including Critique, Mediations, the Journal of American Studies, Transforming Anthropology, the Los Angeles Review of Books, The Millions, The Chronicle Review, Transition, and The Nation.
He has begun work on a second book project, which explores how the multiple temporalities of contemporary capitalism are figured in fiction and theory.
---
Christi Metcalfe: Assistant Professor, Criminology and Criminal Justice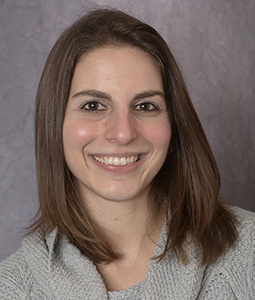 Professor Metcalfe's research focuses on criminal case processing, developmental patterns of crime from adolescence to adulthood, and public attitudes toward crime and the criminal justice system. Specifically, her work has explored the influence of courtroom workgroup familiarity and similarity on the plea-bargaining process, the intermittent nature of offending behavior, and the correlates of support for punitive policy approaches and policing initiatives. She has also conducted research in Israel regarding ethnic threat, support for conciliatory solutions and perceptions of the police.
Her work has appeared in journals such as Justice Quarterly, Law & Society Review, Journal of Research in Crime and Delinquency, Journal of Quantitative Criminology, and Criminal Justice and Behavior. She co-authored an anthology titled "Criminal Courts in Theory, Research, & Practice: A Reader." Metcalfe enjoys working with both undergraduate and graduate students on research projects and teaches courses on criminal courts, crime over the life course, and criminological theory.
---
Steven Rodney: Assistant Professor, Physics and Astronomy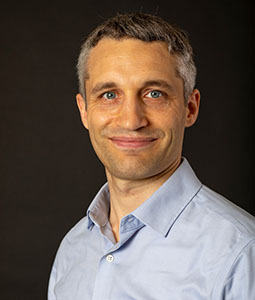 Professor Rodney's research is centered around the use of gravitational lensing to study distant stars that are magnified by the curvature of space. He recently was part of an international team of astronomers who used this technique with the Hubble Space Telescope to study the most distant star ever seen. Rodney is now part of a NASA-funded project aiming to locate stellar explosions so far away that their light has taken some 10 to 13 billion years to reach Earth. He is working with USC undergraduates and doctoral students to build software and design survey strategies for the James Webb Space Telescope, which launches in 2020, and the Wide Field Infrared Survey Telescope, scheduled for the mid-2020's.
In 2018, Rodney was recognized with the university's Garnet Apple Award for teaching excellence. Rodney earned a B.S. in physics and astronomy at Case Western Reserve University in Cleveland, Ohio, and went on to graduate studies at the Institute for Astronomy of the University of Hawaii. After completing his dissertation on stellar explosions, he became a postdoctoral researcher at the Johns Hopkins University in Baltimore, Maryland, where he was awarded a Hubble Postdoctoral Research Fellowship.
---
Sean Yee: Assistant Professor, Mathematics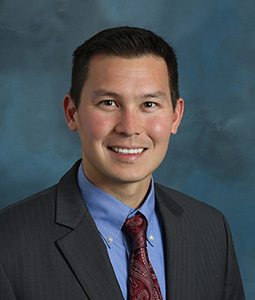 Professor Yee's scholarship synergizes the teaching and learning of undergraduate mathematics. His primary focus is providing seminars and courses on teaching for mathematics graduate students who are teaching assistants or full instructors of record for undergraduate mathematics courses. His research has resulted in multiple National Science Foundation grants revolving around peer-mentorship models for graduate student instructors.
With these grants, Yee has created and implemented professional development for experienced graduate students to mentor novice graduate students in teaching, thus generating a community of practice around teaching. Prior to coming to Carolina, Yee taught secondary mathematics for six years in Ohio and was an assistant professor of mathematics education at California State University, Fullerton. His scholarship has also included book chapters and journal publications focusing on mathematical proof education, educational discourse theory, conceptual metaphor theory as a means to improve teacher listening, secondary methods courses, and mathematical problem solving.
---
Lori Ziolkowski: Assistant Professor, School of Earth, Ocean and Environment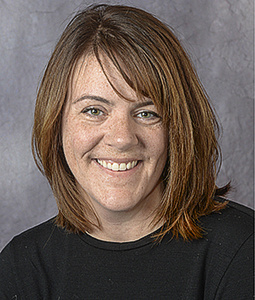 Ziolkowski leads a dynamic lab of graduate and undergraduate students on research topics related to climate change in the polar regions and life in extreme environments. Her efforts have included field work in Antarctica, as well as several Arctic locations. Ziolkowski is also passionate about broadly sharing her knowledge of climate change by teaching both non-major classes and sciences majors alike.
Her research has garnered international recognition as she was named the Baillet Latour Fellow, a Belgian initiative that provides young scientists with the opportunity to conduct research in East Antarctica. She also was named a USC Breakthrough Rising Star. Ziolkowski completed postdoctoral research at McMaster University in Canada, where she was a National Science and Engineering Research Council postdoctoral fellow.
---
2018 Fellows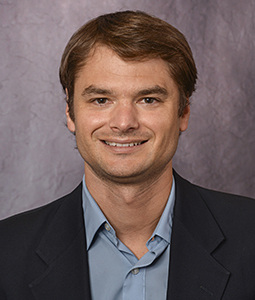 Ryan Rykaczewski: Assistant Professor, School of Earth Ocean and Environment Former postdoctoral scholar at the NOAA Geophysical Fluid Dynamics Laboratory and Princeton University, Professor Rykaczewski is now a biological oceanographer at USC with research focusing on the sensitivity of marine biogeochemical cycles, ecosystem structure, and fisheries production to changing ocean climate and physics. The motivation behind this work is a desire to better understand the mechanisms through which climate change influences the dynamics of marine ecosystems. Such knowledge would permit better management, conservation, and exploitation of the ocean's fish populations. Professor Rykaczewski is active in international oceanographic organizations, most prominently the North Pacific Marine Science Organization. He teaches both graduate and undergraduate students about the connections between marine ecosystems and human activity in courses like Ocean and Society, and Marine Fisheries Ecology.
---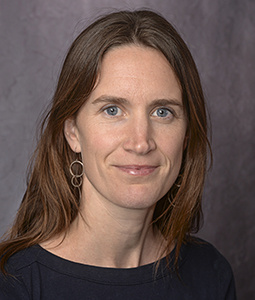 Jessica Barnes: Assistant Professor, School of Earth Ocean and Environment and the Department of Geography Professor Barnes work focuses on the culture and politics of resource use and environmental change in the Middle East. Professor Barnes' first book, Cultivating the Nile: The Everyday Politics of Water in Egypt (Duke University Press, 2014), received the 2016 James M. Blaut Award from the Cultural and Political Ecology Specialty Group of the American Association of Geographers. Other publications include a volume (coedited with Michael Dove), Climate Cultures: Anthropological Perspectives on Climate Change (Yale University Press, 2015), and articles in several academic journals, including Environment and Planning D, Geoforum, Journal of the Royal Anthropological Institute, Social Studies of Science, Nature Climate Change, and Critique of Anthropology. In 2013 she was awarded the Junior Scholar Award of the Anthropology and Environment Society of the American Anthropological Association. Professor Barnes' current project, which has been funded by fellowships from the American Council of Learned Societies and George A. and Eliza Gardner Howard Foundation, draws on ethnographic and archival work to examine food security in Egypt and the longstanding identification of security with self-sufficiency in wheat and bread. Professor Barnes teaches courses on the environment, water resources management, food politics, and international development.
---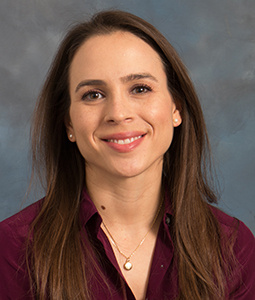 Jennifer Augustine: Assistant Professor, Department of Sociology Professor Augustine joined the Department of Sociology in 2015 and has taught courses on the Sociology of Education and Inequality among others. She earned her doctorate in sociology from the University of Texas at Austin and was a post-doctoral fellow at Rice University. Professor Augustine's research aims to understand the complex forces that contribute to the reproduction of inequality across generations in modern American society. She is particularly interested in the role that the historic increases in U.S. women's educational attainment has played in this process. She has peer reviewed publications featured in such journals as Social Science Quarterly, Population Research and Policy Review, and Journal of Marriage and Family.
2016 Fellows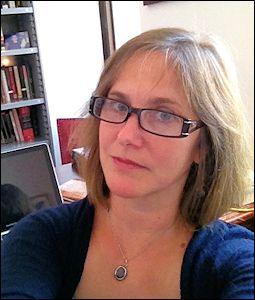 Gretchen J . Woertendyke: Associate Professor, Department of English Professor Woertendyke published her book "Hemispheric Regionalism: Romance and the Geography of Genre" (Oxford University Press, 2016) as a McCausland Fellow. The book constructs a new literary genealogy by bringing together popular culture, fugitive slave narratives, advertisements, political treaties and fiction that centers on Haiti and Cuba. Woertendyke has begun writing and researching her next book, "A History of Secrecy in the New World," which explores how Jacobin terror, slave conspiracy or Freemasonry are perceived as threatening. Her exploration of cultural dynamics in literature expands into the classroom where she teaches a Piracy and the Atlantic World course and an African American Literature course that drew on modern racial conflicts. In the department of English, she has started the Undergraduate Literary Society INK!
---
Michael Gibbs Hill: Associate Professor, Department of Languages, Literature and Culture Before becoming a McCausland Fellow, Professor Hill published his first book "Lin Shu Ink.: Translation and the Making of Modern Chinese Culture," (Oxford University Press, 2013) and regularly contributed as a Chinese translator. He recently returned to the classroom to study modern standard Arabic so that he could begin his next project working on the history of cultural relations between China and the Middle East. In April 2016, he conducted a one-day workshop on the topic for the Center for Asian Studies in the Walker Institute for International and Area Studies.
2015 Fellows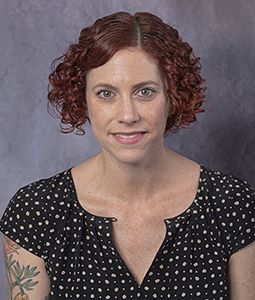 Sharon DeWitte: Associate Professor, Department of Anthropology and Biological Sciences Professor DeWitte has used her fellowship to publish research on the health and demographic consequences of the Black Death and the context of the emergence of this first outbreak of medieval plague. This research takes on an interdisciplinary nature. She has begun new research to examine the associations between diet, migration, death and mortality in the medieval and early modern period in London. For the Department of Biological Sciences, DeWitte has planned online courses for Human Anatomy and Physiology I and II. She also mentored graduate students as they applied for National Science Foundation dissertation grants.
---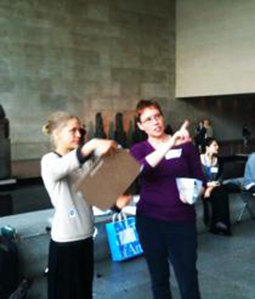 Sarah Schneckloth: Associate Professor, School of Visual Art and Design Professor Schneckloth is based in the School of Visual Art and Design, but through the McCausland Fellowship, she has made research connections throughout the College of Arts and Sciences. Her research centers on the intersection of biology, geology and architecture as understood through the practice of drawing. She has mounted nine exhibitions, including solo exhibitions in New York and Chicago. Schenckloth is equally dedicated to her students, spending her time advising and mentoring students on top of studio class time. She teaches a three-week Summer Drawing Intensive.
---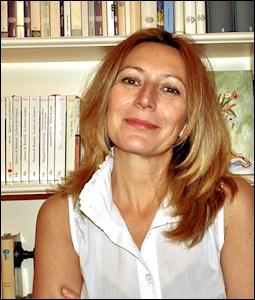 Federica K. Clementi: Associate Professor, Department of English and Jewish Studies Program During her time as a McCausland Fellow, Professor Clementi has completed two manuscripts: "Out of America," a memoir of her own experiences as an emigre to the United States and "Holocaust Mothers and Daughters" (UPNE, 2013), a study of Holocaust memoirs, autobiographies and dairies by Jewish women. Her course work and her research are tied together through her personal experience and the courses she develops. For the Women and Gender Studies Program and the department of English, Clementi teaches a Women Writers course. She has also completed a screenplay, Pour la vie – For Life. It is based on the life of a Holocaust survivor. Because of the in-depth research and writing that Clementi has done though the McCausland Fellowship, she has been able to speak at numerous conferences and publish many articles.
---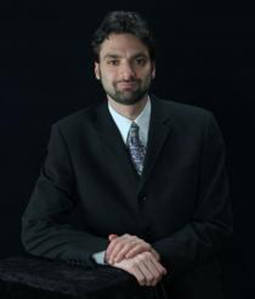 Adam M. Schor: Associate Professor, Department of History Prior to becoming a McCausland Fellow, Professor Schor published his first book, "Theordoret's People," (University of California Press, 2011). With the McCausland Fellowship, Schor has been able to research his second historical monograph: a broad study of the ways in which the early Christian clergy (2-5th century) organized itself, under the leadership of bishops and claimed influence over the hitherto diffuse Christian community. In the classroom, he has developed a half online-half flipped classroom format for the European Civilization course. On campus, Schor formed the Jewish Faculty and Staff Council, which is now part of the Provost's Diversity and Inclusion Advisory Committee, to increase support for Jewish students at Carolina.
2014 Fellows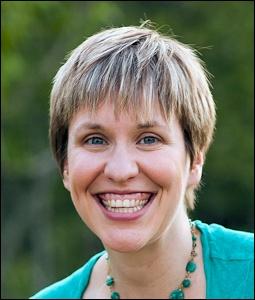 Catherine Keyser: Associate Professor, Department of English Language and Literature Professor Keyser has used her time as a McCausland Fellow to explore food studies and race, which inspired her current book project. The increase in her research has drawn the attention of scholars in her field, and Keyser has been invited to present her research at several major conferences. In the classroom, Keyser furthered her study of American literature by developing courses like the graduate seminar Vehicles of Modernity, which focuses on transportation technology in modern American literature. She has directed four doctoral dissertations and served on several Master of Fine Arts thesis committees.
---
Joseph A. November: Associate Professor, Department of History Professor November's research takes place at the nexus of technology and history. The McCausland Fellowship has allowed him to begin research for his two books: first a story of volunteers who used their computers to transform the relationship between science and the public, and the second of which is a biography of Robert Ledley, inventor of the whole-body CT scanner. He has presented this research at invited talks. In the classroom, November has developed a Video Games and History course that garnered national attention.
---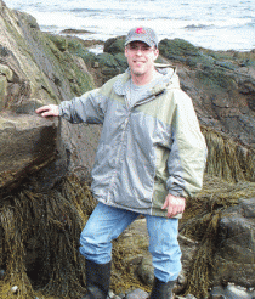 Blaine Griffen: Associate Professor, School of Earth, Ocean and Environment and the Department of Biological Sciences Professor Griffen's National Science Foundation supported research explores human effects on marine life and variation between individuals within populations. He developed the Marine Conservation Biology course and has been active in mentoring students and encouraging student research. Griffen has mentored five doctoral students, two graduate students, and has had 22 undergraduate students conduct research in his lab. Griffen has also contributed to the larger academic community by providing over 100 education outreach presentations to local K-12 classes and serving as the associate editor for the "Journal of Animal Ecology" since 2014.
---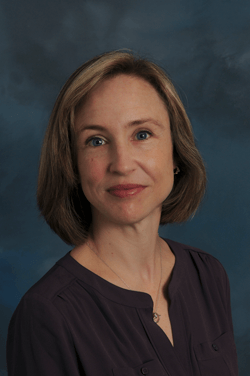 Hunter H. Gardner: Associate Professor, Department of Languages, LIterature and Cultures Professor Gardner has been able to expand her research because of the McCausland Fellowship. She increased her study of plague narratives and of Greco-Roman antiquity in film and popular culture. She also co-authored "Odyssean Identities in Modern Cultures," (Ohio State University Press, 2014), an edited volume on the reception of the Odysseus myth in the 20th century. She brought the themes from her research into the classroom and developed a new course on plague narratives that allowed students to explore everything from Boccaccio's "Decameron" to the modern day AMC show "The Walking Dead."Gardner has mentored McNair Scholars and Magellan Scholars and organized the Classics Day outreach program at USC.