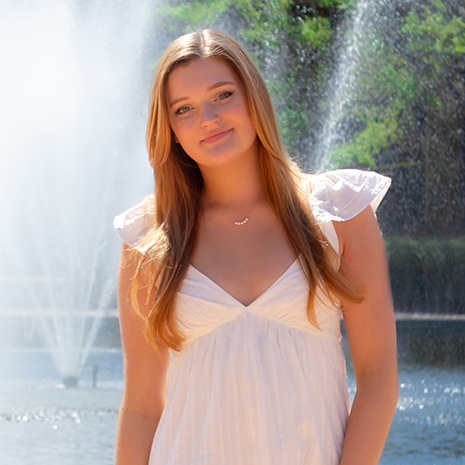 Claire Bryant - Outstanding Advertising Senior Award - Creative
Clair Bryant has demonstrated excellence in creative leadership during the national student advertising competition which helped her stand out as the outstanding advertising senior.
She has strong skills in art direction, design, and layout which helped drive the AdTeam plans book and creative executions.
Her outgoing personality and willingness to jump in and help out with various projects is another area of strength. After having Clair in multiple classes it was obvious that she deserves this award.