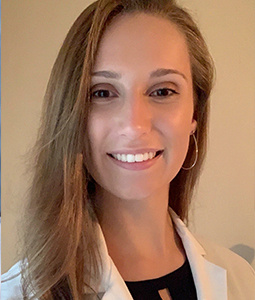 Jordan Jones - Class of 2023
Jordan Jones is from Blythewood, South Carolina, and earned a bachelor's degree in biomedical sciences from Morehead State University in Morehead, Kentucky. She always knew she wanted to work in healthcare but decided on pharmacy in high school. Jordan is interested in clinical pharmacy and is currently exploring different specialties.
She is currently Vice Chair of the Mentor Program for incoming pharmacy students, which ensures each student has somebody from the second-year class to help guide them through their first year at the College of Pharmacy. She is also involved with the Beta Theta chapter of Phi Delta Chi and Pediatric Pharmacy Association. Jordan works at Prisma Health Outpatient Pharmacy, which offers her both retail and clinical experience. Jordan is extremely grateful to be a Walker Leadership Scholar and is looking forward to learning about leadership alongside the other scholars.