About the Lecture
The Annual Arnold Aging Lecture is sponsored by the Office for the Study of Aging (OSA) and the Gerry Sue and Norman J. Arnold Institute on Aging. The Annual Arnold Lecture's goal is to promote healthy aging across the lifespan through current research by topic experts. The Lecture is offered to the public and UofSC students, faculty and staff without charge.
POSTPONED: As a public health precaution due to COVID-19 (coronavirus), the 3rd Annual Arnold Aging Lecture that was to be held on April 9, 2020, is postponed. Updated information and a new date will be posted shortly.
Spring 2020 Lecture
The keynote presentation will be given by Dr. Maria C. Carrillo on the topic of "Promising Times: Progress in Alzheimer's Disease and Related Dementias Research".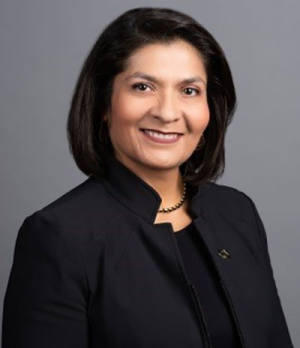 As chief science officer, Dr. Carrillo sets the strategic vision for the Alzheimer's Association global research program. Under her leadership, the Association is the world's largest nonprofit funder of Alzheimer's research and an internationally recognized pioneer in convening the dementia science community to accelerate the field. As a noted public speaker, Dr. Carrillo plays an instrumental role in the Association's efforts to lobby both the public and private sectors for increased funding for the disease.
Dr. Carrillo oversees the implementation of the Association's growing portfolio of research initiatives, including the Alzheimer's Association International Conference® (AAIC®), the world's largest and most influential dementia science meeting, and the Research Roundtable, which enables international scientific, industry and government leaders to work together to overcome shared obstacles in Alzheimer's science and drug development. In addition, Carrillo manages the World Wide Alzheimer's Disease Neuroimaging Initiative (WW-ADNI), a multi-country research effort aimed at accelerating the early detection of Alzheimer's.
Under Dr. Carrillo's direction, the Association's leadership in Alzheimer's research continues to thrive through its International Research Grants Program, which has invested more than $455 million in promising and innovative science since 1982. In addition, the Association has expanded its role in advancing dementia science by becoming directly involved in research. Dr. Carrillo is a co-primary investigator for the Association-funded and led U.S. POINTER study, a lifestyle intervention trial to prevent cognitive decline and dementia.
Dr. Carrillo earned her Ph.D. from Northwestern University's Institute for Neuroscience and completed a postdoctoral fellowship focused on Alzheimer's brain imaging and risk factors at Rush University Medical Center in Chicago.
Past Lectures
Past Articles