Message from the Director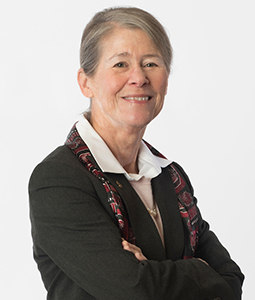 The South Carolina Rural Health Research Center focuses on investigating persistent inequities in health status within the population of the rural United States, with an emphasis on inequities stemming from socioeconomic status, race and ethnicity, and access to healthcare services. Special attention will be given to rural health services delivery and health professions placement through data and policy issue analyses.
We strive to make our research findings useful to organizations and individuals working to improve the quality of life for rural residents. Some of our early work is available on this web site, which also contains links to other sources of information about rural health. We welcome questions and ideas about rural health issues, policy and administration.
Janice C. Probst, Ph.D. Director

History & Mission
Since its inception,the South Carolina Rural Health Research Center has focused on one principal goal: to illuminate the problems experienced by poor and minority rural populations in order to guide research, policy, advocacy, and legislation. Reflecting this goal, our specific aims are to:
Develop the methods and conduct the research necessary to provide a clear picture of health status, health care needs, health services use and health outcomes among poor and minority rural populations
Investigate the effectiveness of policies aimed at improving health and reducing barriers to care among rural poor and minority residents
Assess the resources available to and barriers experienced by rural healthcare providers as they work with poor and minority rural residents
Promote the development of minority researchers examining rural health issues
Provide expert advice to national, state, and local government and to rural and minority constituency groups to empower policy development and advocacy
Develop a repository of knowledge regarding health issues among poor and minority populations
Funding
The South Carolina Rural Health Research Center receives funding from a variety of federal, state, and local grants and contracts including a cooperative agreement with the Federal Office of Rural Health Policy.
Our Address