Making Smart Easy
More than a tagline, our Industry Solutions team lives by these words every day. Whether you are a small business or an industry giant, we provide tailored solutions for every one of our industry partners.
Tailored Options to Fit Your Industry's Needs
sponsoring senior design Capstone classes, where a team of students works directly with the partner company to design a solution for a real-world use case.

building out product or technology demonstrations and proofs-of-concept.

sponsoring graduate-level research with task orders and success metrics clearly defined.

becoming a research partner by providing industrial-grade hardware, software, or mentors to work alongside our research teams.

becoming a strategic partner by allowing our team to help grow your business by hosting client workshops, co-developing innovative technologies, and building go-to-market strategies that participate in your downstream success.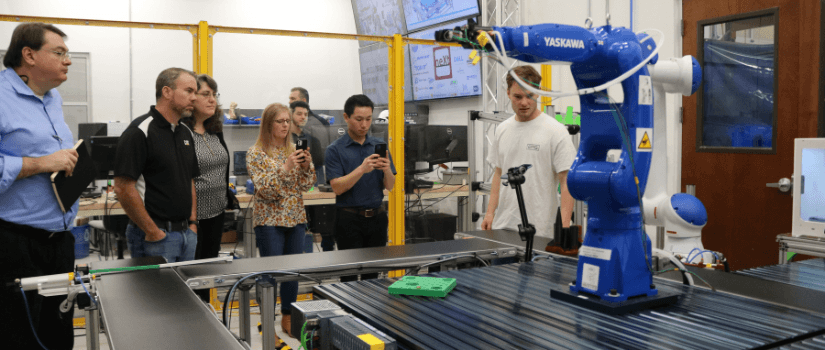 This is exactly the kind of partnership we envisioned when Yaskawa sent our robots to the University of South Carolina. By placing our newest equipment in the hands of some of the world's leading innovators in manufacturing, we knew good things would happen. We couldn't be more pleased.

- Doug Burnside, Vice President of North American Sales and Marketing, Yasakawa Motoman
Partner Benefits
Partners Include...