Student Gateway
The University of South Carolina has a world of student-centered information, tools and resources and right here it's all at your fingertips. Find the help, links or news you're looking for now.
Ask USC
Connect with the Office of Student Advocacy for guidance in addressing concerns or questions or to be referred to university resources and programs that can help you make informed choices about your education.
Office of Student Advocacy
Events and Deadlines
Get the who, what, when, where and why for critical academic-related dates and can't-miss university events.
Welcome Home
As the home to the nation's best first-year student experience, you better believe that we pull out all the stops to welcome you back to campus each fall. This year is no exception.
2023 Carolina Welcome
Student Resources
We're committed to providing the resources and support our students need to be successful in their academic pursuits. Get the most from every facet of your academic experience at South Carolina or connect with university resources that can help you reach your aspirations.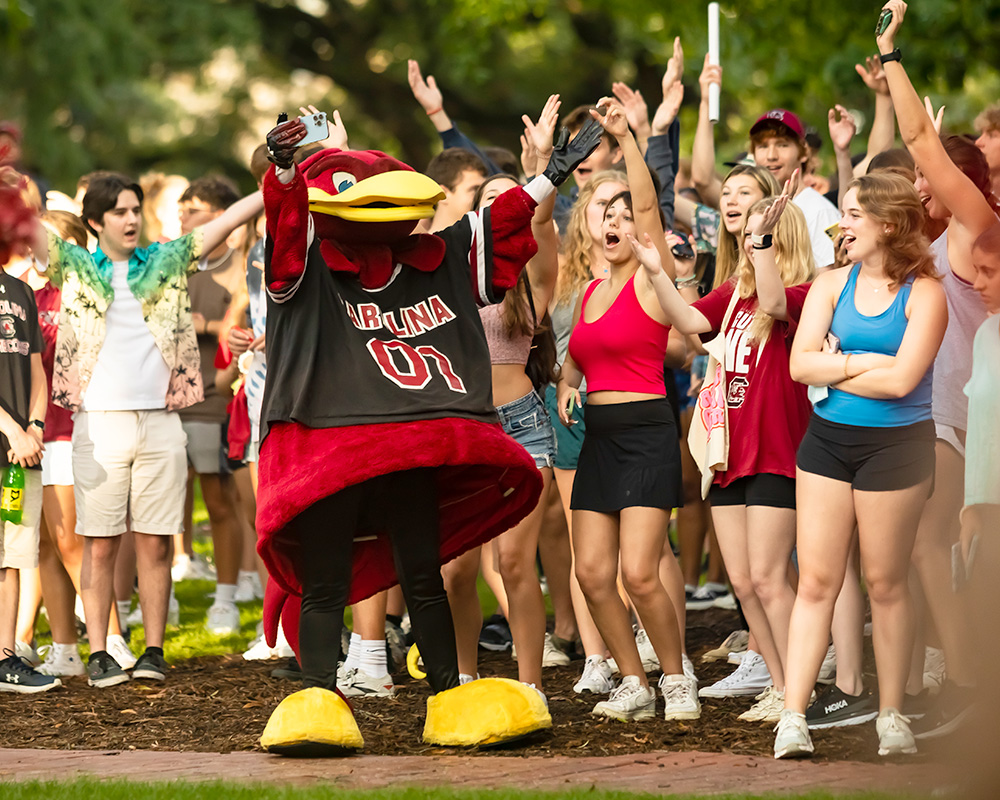 Student Employment
Find valuable learning opportunities all over the University of South Carolina campus. Whether you are looking for a job that builds your professional skills, currently working on campus, or looking for student employment resources, go right to the heart of student employment resources.
Campus Conversation
Caroline Salisbury
"I have had a love for Carolina my entire life, and it was important to me to be in a role where I can showcase my passion and be part of the traditions that students will remember for a lifetime. I always tell students to 'Pour into USC, and USC will pour right back into you.' "