Faculty and Staff Gateway
Faculty and Staff Gateway
Connect to the resources you need across the university. Manage accounts, find tools to support students, review your benefits and access information for your academic unit or division.
Top Resources
State of the University
Join President Michael Amiridis as he reflects on the achievements of the past year and looks to the future with his State of the University address on Tuesday, September 19, 2023, at 4 p.m. in the Russell House Ballroom.
Event Details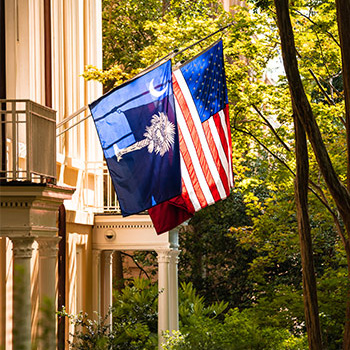 September Reminders
Health and Wellness Expo
The Health and Wellness Expo will be held 8 a.m.-2 p.m. Sept. 26 at the Russell House. Over 30 USC benefit providers and health and wellness vendors will be available to answer questions about their services.
University News
Sign up online to receive USC Today and get the latest news about the university delivered to your inbox every Monday, Wednesday and Friday morning.
Latest Announcements
Students, faculty and staff should ensure that they are signed up for Carolina Alert through the office of Law Enforcement and Safety.
Some members of the campus community may need to update their login information for the Columbia campus wi-fi network "eduroam."
The University of South Carolina is operating under normal conditions while closely monitoring Hurricane Idalia.
View more announcements
Events and Deadlines
Find the latest information about university events, and know your critical academic-related dates and deadlines.
New Employees
From navigating campus to using your employee credentials to access university resources, get acquainted with this helpful information as you make yourself at home.


Faculty and Staff Resources
We're committed to providing the resources and support our faculty and staff need to be successful in their important work with our students around campus and online.