Faculty and Staff Gateway
Faculty and Staff Gateway
Connect to the resources you need across the university. Manage accounts, find tools to support students, review your benefits and access information for your academic unit or division.
Top Resources
State of the University
The university welcomed special guests and the community to hear President Michael Amiridis deliver his first State of the University Address. You can watch a recording of the event.
Event details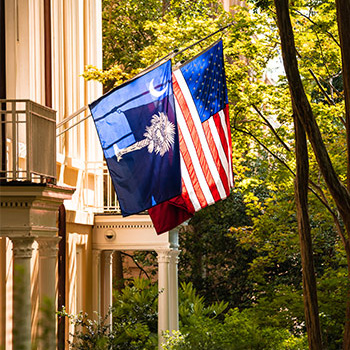 November Reminder
Donating leave
Faculty and staff may carry forward a maximum of 45 days of annual leave and 180 days of sick leave into the next calendar year. You have the opportunity to donate excess annual and/or sick leave hours to the Leave Transfer Pool to assist employees who are experiencing catastrophic medical and personal emergencies and do not have enough leave to cover their absence from work. Leave donations must be completed by Dec. 1.
University News
Sign up online to receive USC Today and get the latest news about the university delivered to your inbox every Monday, Wednesday and Friday morning.
Latest Announcements
The Facilities Department asks students, faculty and staff to fill out a brief survey to help guide future programming as well as improve campus facility infrastructure.
Visitor and hourly parking at Bull Street Garage will be limited starting at 5 p.m. Tuesday (Nov. 21) for the Thanksgiving break due to construction on lower levels.
For the second consecutive year, Carolina Food Co. has been rated the best college food in South Carolina by Niche.com
View more announcements
Events and Deadlines
Find the latest information about university events, and know your critical academic-related dates and deadlines.
New Employees
From navigating campus to using your employee credentials to access university resources, get acquainted with this helpful information as you make yourself at home.


Faculty and Staff Resources
We're committed to providing the resources and support our faculty and staff need to be successful in their important work with our students around campus and online.