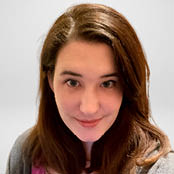 "Not all who wander are lost." – J.R.R. Tolkien
For MBA students who thrive on order, structure and knowing the next step (or five!) of their career paths, that quote can be infuriating. Who wants to admit they don't have it all quite figured out? I came face-to-face with that reality a few weeks ago after a conversation with the Office of Career Management (OCM).
What began as a simple conversation about beneficial curriculum choices quickly evolved into serious professional soul-searching. Like many of you, my resume spans a few industries and roles. While those experiences were great, the variety wasn't providing clarity for a direction in my course work.
In the days following this meeting, I thought:
What were the elements of my roles where I excelled?
Of those, what did I actually enjoy?
It took a third party looking at my background to help me find this seemingly straightforward intersection: I like diving into new fields and working with people around the globe to solve problems and develop processes. Hello, specialization in International Business with a goal of working in Project Management.
We're fortunate to be in a program that offers a wide variety of offerings, but let's be honest. The choices can be overwhelming. I'd encourage you to check out the OCM for guidance.
If you're one of the lucky few who has everything figured out, that's great. (And I'm jealous!)
-Professional MBA program student Holly Miller, '23 expected graduation MBA