2023-2024 Tuition and Fees Estimate
| Estimated Expenses | S.C. Residents | Nonresidents |
| --- | --- | --- |
| Tuition and Technology Fee* | $12,688 | $34,934 |
| Housing | $11,046 | $11,046 |
| Food | $5,278 | $5,278 |
| Books and Supplies | $1,390 | $1,390 |
| TOTAL | $30,402 | $52,648 |
* Some academic programs, majors and classes have additional fees
Please Note: This is the general "sticker price" of attending USC. It does not take into account your potential financial aid and scholarship awards. The university's Board of Trustees sets tuition costs in July for the next academic year. To view the most recent tuition and fees, please visit the Bursar's Office. The Office of Financial Aid provides a full breakdown of the estimated cost to attend.
---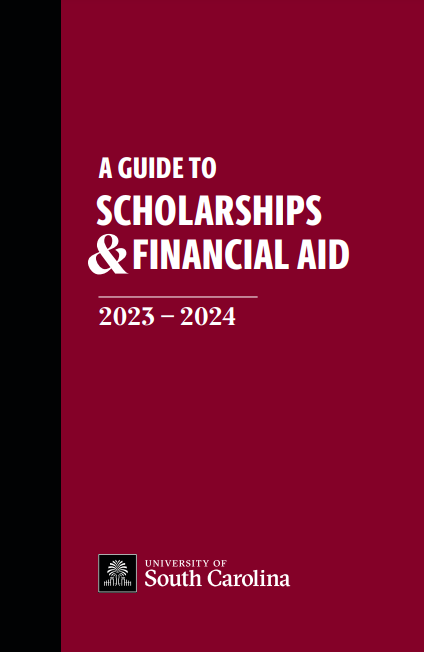 Learn More About Paying For USC
We created a guide to scholarships & financial aid for you.
---
Scholarships
We offer a wide range of scholarships for students who are residents of South Carolina and nonresidents. For most awards, we consider academic achievement only. When applying to USC, freshman applicants are automatically considered for these merit-based scholarships. S.C. residents are also automatically considered for our need-based scholarships.
Applicants of each class compete among themselves for available awards, so averages shift from year to year. Actual award criteria are set annually based on the size and strength of the applicant pool and the availability of scholarship funding.
Following are the merit-based and need-based scholarships currently awarded to residents and nonresidents, as well as other scholarships offered to incoming freshmen and transfer students by other USC departments.
Cost Calculator
Use our cost calculator to estimate your potential cost of attending USC.