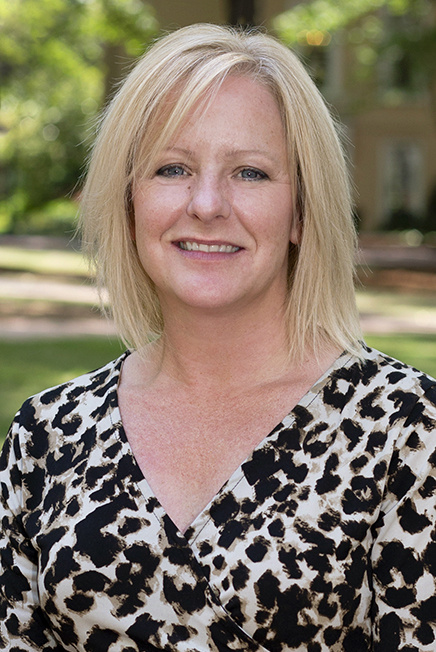 The 2016 John J. Duffy Excellence in Teaching Award for Palmetto College Campuses was presented to Jill Castiglia, chemistry instructor and lab manager at USC Lancaster. Castiglia, who has taught chemistry at secondary and postsecondary institutions for over 20 years, consistently receives excellent reviews from students and peers. In addition to teaching five to seven classes, as lab manager she is responsible for chemistry, physics and research labs.
Of her own approach in the classroom, Castiglia says, "My teaching strategy begins with the students. I start where they are. We often assume students have the same foundation of knowledge on which we can build, but most have distinct weaknesses in that foundation. I must fill in the gaps, improve basic skills, dispel fears … and create an environment in which students feel safe enough to try, possibly fail, and most importantly, try again with the knowledge gained from that unsuccessful attempt. I create an atmosphere of enthusiasm and excitement in my classroom where students want to be involved in their own education."
Her work in engaging students does not end at the classroom door, however. Castiglia is one of the advisers to the USCL Chemistry Club, which hosts Careers in Science lectures for students and provides demonstrations and hands-on activities for elementary and high school students in the Lancaster community. The Duffy teaching award has been presented annually since 2009 to a faculty member who exemplifies excellence in and out of the classroom. It is named in honor of the late Dr. Duffy, who served many years as the chief administrative officer of the USC regional campuses system.