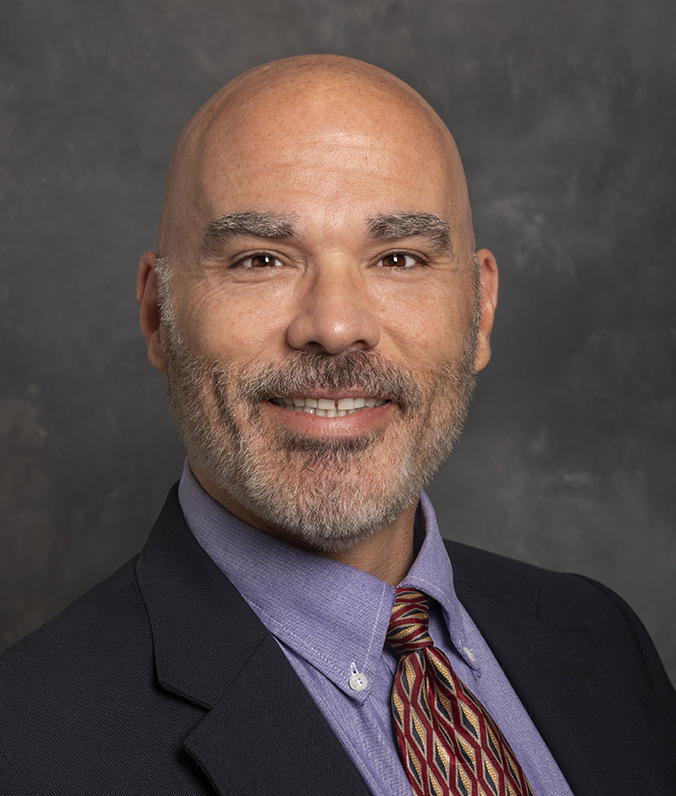 Columbia, S.C. – Maxie Myron (Ron) Cox Jr. has been named dean of the new USC Palmetto College Columbia, an academic division within the overall USC Palmetto College that was previously known as "Extended University."
The University of South Carolina Board of Trustees approved the name change of the former "Extended University" to "USC Palmetto College Columbia" at a June 2019 meeting. Extended University began decades ago to offer higher education opportunities to nontraditional students. Its mission evolved and it joined USC Palmetto College at its formation and launch in 2013.
Today, the new Palmetto College Columbia oversees two bachelor's degree programs in Liberal Studies and Organizational Leadership for students at the four two-year regional USC Palmetto College campuses across South Carolina and as online degree offerings. USC Palmetto College Columbia operates on the Columbia campus and has locations at Fort Jackson and Lexington, respectively.
In addition, Palmetto College Columbia administers Palmetto Pathway, a new residential connector program that offers the opportunity for select regional Palmetto College campus freshmen to begin their matriculation on the Columbia campus. USC Palmetto College faculty offer in-person classes and support to students.
Cox's appointment was announced in July 2019 by Palmetto College Chancellor Susan Elkins, who cites his exemplary record of administrative leadership and teaching experience among the regional Palmetto College campuses.
"As Extended University makes the transition to becoming USC Palmetto College Columbia, Dr. Cox is the right person to lead our expansion," said Elkins. "His leadership experience working in both faculty and key administrative roles at two regional USC Palmetto College campuses for nearly 20 years, along with his leadership to further diversity and inclusivity for USC Palmetto College overall, are strong assets to an area that is responsible for bringing an affordable, accessible and flexible education to all South Carolinians."
"I am excited to have the opportunity to lead Palmetto College Columbia into a new era of expansion," said Cox, a historian by academic calling who quickly draws parallels between USC Palmetto College Columbia's mission as a microcosm of the University System. "The South Carolina College, U of SC, was located in Columbia so that it could serve the entire state."
"USC Palmetto College Columbia," he continued, "shares that mission of reaching South Carolinians across the state through online instruction and directly through our regional Palmetto College campus communities, our partnership with Fort Jackson, our new site in Lexington, the new Palmetto Pathway program and the dual credit and early college courses that we offer in area schools."
Cox comes to this new role within the university system and Palmetto College with progressive experience and accomplishments at multiple regional Palmetto College campuses and within Palmetto College's central administrative support division.
Cox has 19 years of administrative experience with the two-year regional Palmetto College campuses that began at USC Salkehatchie, where he served as director of the Walterboro campus and coordinated institutional fundraising efforts. At USC Lancaster, he served as associate dean for academic and student affairs for more than 15 years. In addition to that role, Dr. Cox has served Palmetto College, including Palmetto College Online, regional Palmetto College campuses and the former Extended University, as associate dean for equity, diversity and inclusion.
He began his teaching career with Palmetto College in 1992 at USC Salkehatchie where he taught history, later achieving tenure. He joined the faculty of USC Lancaster in 2002, and he holds the academic rank of Professor of History.
The Williamsburg County, S.C., native is a University of South Carolina alumnus, having earned both a Ph.D. and master's degree in history from the institution. He also earned a bachelor's degree in history from Wofford College.
Cox's tenure as dean of USC Palmetto College Columbia officially began on July 1, 2019.
The University of South Carolina Palmetto College includes four two-year regional Palmetto College campuses; 14 online bachelor's degree completion programs in partnership with USC Columbia, USC Aiken, USC Beaufort and USC Upstate; and online and hybrid programs offered through three Palmetto College Columbia locations.