As a freshman at the University of South Carolina, Chanda Jefferson chose biology as her major, planning to go on to medical school and become a doctor. That all changed during her junior year when a professor encouraged her to tutor elementary school students though a program called Mad Science of Columbia. The experience, coupled with the positive impact her own teachers made on her life, inspired Jefferson to listen to her call to teach.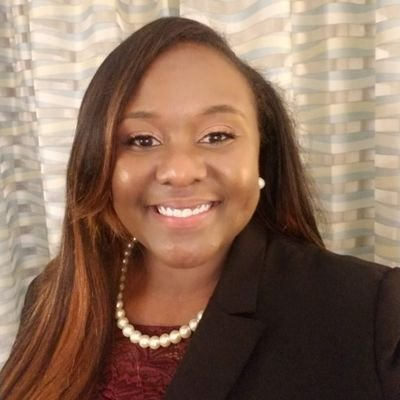 "I discovered I loved getting kids excited about science, sharing my passion with them," Jefferson says. "I realized that my true calling was to become a teacher. Teaching would allow me to help create opportunities for many children."

Jefferson earned a bachelor's degree in biological sciences in 2009 from the College of Arts and Sciences and a master's degree in teaching from the College of Education in 2011. That fall, she began her first year of teaching at C.A. Johnson High School in Columbia. When she arrived, only 13 percent of students were passing biology.

"I was passionate about teaching underserved students," Jefferson says. "I used the inquiry-based teaching strategies that I was taught by my professors at UofSC. I believed that I could make a great impact on these students if I could encourage them to explore, question and engage rather than just lecture to them."

And her impact was clear. When she left the school four years later, the biology pass rate for all students had increased to more than 50 percent, and her students boasted a pass rate of nearly 75 percent. For the first time in 20 years, a student from the school passed the Advanced Placement Biology exam. In 2014, she also was named South Carolina's Outstanding Biology Teacher by the National Association of Biology Teachers.

"There are no disposable children in South Carolina. Our job as educators is to care for them, regardless of where the students are coming from, and find a way to help them succeed," Jefferson says.

After a one-year stop at Airport High School in West Columbia, Jefferson was offered a position as chair of the science department and STEM liaison at Fairfield Central High School in Winnsboro, South Carolina. Using the ideals of the constructivist theory, she caters to each student's individual learning style and uses hands on activities; incorporating social media, scientific modeling, inquiry and STEM techniques in her lessons.

A colleague there nominated Jefferson for Fairfield Central Teacher of the Year, which she won in 2018. In May, she was named 2020 South Carolina Teacher of the Year. During her reign as state teacher of the year, Jefferson will tour South Carolina, speaking with teachers and students, helping to improve the educational system and supporting the needs of education professionals.