By Bryan Gentry | June 29, 2020
Scientist, teacher, guest on an award-winning TV show. All those describe Claudia Benitez-Nelson now that a television episode she appeared in snagged a prize in the 41st annual Telly Awards.
Benitez-Nelson, an oceanographer, went on a research cruise with dozens of other scientists in 2018. During the journey, she did an interview with a TV crew from Voice of the Sea, a program that spotlights science and culture throughout the Pacific. The interview became part of the episode "EXPORTS: On Board the Sally Ride," which won the Gold Telly in the General Education category this year.
In the episode, Benitez-Nelson spends about five minutes showing off the research ship's laboratory and explaining how the unified cadre of scientists could make more discoveries possible. The thrill in her voice is infectious.
"I'm really excited because we are measuring everything that we can think of that's going to help us understand why material makes its way into the surface ocean … far away from land, and … how is [the ocean] transformed, from bacteria and viruses all the way up to fish," she said in the episode. "Normally, you can't do that. It's complicated. It takes a lot of scientists to come together. We've all got to make sure we're all on the same page. And we're doing it."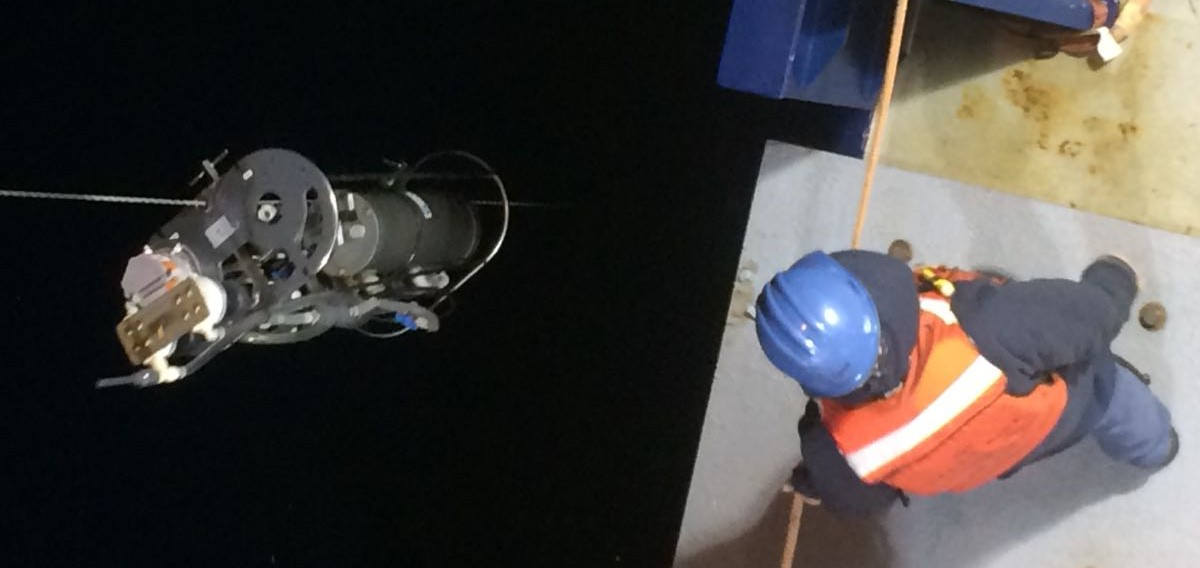 The research expedition was part of EXPORTS, which stands for Export Processes in the Ocean from Remote Sensing. Sponsored by the National Science Foundation and NASA, it was the first multidisciplinary science project of its kind, bringing together scientists from numerous disciplines to use satellite imagery and other forms of remote sensing to better understand the ocean.
Benitez-Nelson was one of the scientists who secured the funding for the research program. She worked on the project in order to better understand how the ocean moves materials around.
"My research focuses on understanding how material is transferred from the surface to the deep ocean," she says. "This work has implications for understanding carbon sequestration and climate change and how nutrients, toxins and heavy metals are transferred into the food chain."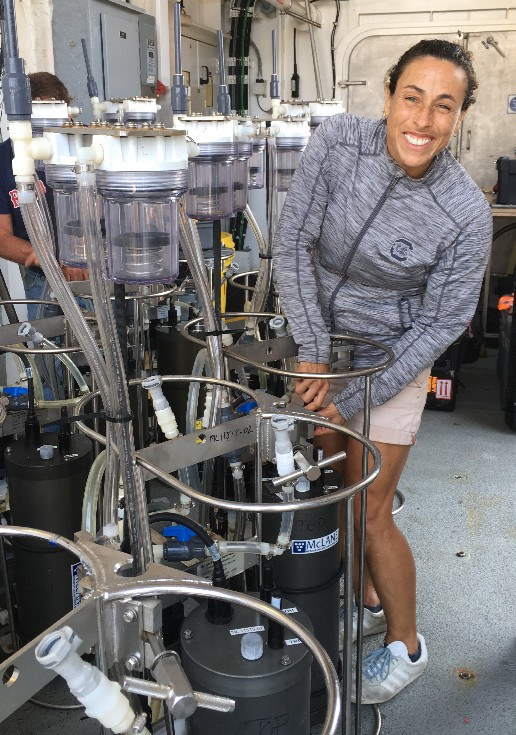 She says the data collected on that research cruise showed how subtle variations in the ocean cause significant changes in the way carbon is moved to the deep ocean. She and the other scientists continue to dive into the data. "We are still exploring the exact mechanisms that drive these surface-to-depth processes using the incredible wealth of data collected," she says.
Watch Benitez-Nelson's episode of "Voice of the Sea" below, or view the episode's web page. (Benitez-Nelson's interview begins around speaks beginning around the 8:15 mark.)