We are always excited to have new faculty join the department, as new faculty bring new expertise and ideas that enrich our biological research and teaching. Drs. Melissa Ellerman, Tad Dallas, and Eric LoPresti had the challenge of joining the department during the COVID-19 pandemic, but they have launched exciting research projects despite the pandemic related difficulties.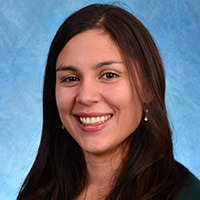 Dr. Melissa Ellermann studies the gut microbiome, or the trillions of microbes that live inside our intestines. Her research strives to understand the interactions between the host and the microbiome and how imbalances in those interactions can result in chronic inflammatory disease.
An active area of research in her laboratory is determining how lipid hormones secreted by the host, and lipid nutrients from the diet, alter the growth and virulence of opportunistic pathogens that naturally live within the gut microbiome. Dr. Ellermann is also making an impact in the classroom, where she is teaching a new course in Advanced Microbiology, a popular class for students pursuing health-related careers.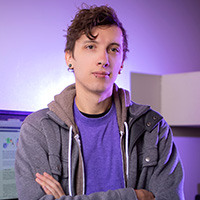 Dr. Tad Dallas is a theoretical ecologist who uses the best available system to answer questions in population, community, and disease ecology. His research on disease ecology is especially pertinent given the COVID-19 pandemic.
A recent project lead by Grant Foster, a graduate student working with Dr. Dallas, used current and historical data from 43 cities across the United States to compare the spread of SARS-CoV-2, the virus that causes COVID-19, and the H1N1 influenza outbreak of 1918. Mr. Foster, Dr. Dallas, and their colleagues found that while the method of spread is similar between the two viruses, the rate of spread increased for H1N1 and decreased for SARS-CoV-2 as the outbreaks continued. There are many possibilities to explain the different rates of spread between the viruses, including improved disease surveillance or improved implementation of public health interventions between 1918 and now.
Dr. Dallas is a strong advocate for open science and reproducible research, which are concepts and practices that he teaches in his upper-level biology class, Reproducible Research in R.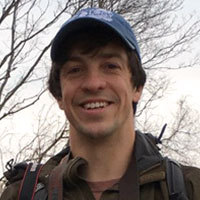 Dr. Eric LoPresti is an ecologist and evolutionary biologist who studies how plants and insects interact. These interactions can be beneficial for the plant, such as pollination, or harmful, such as herbivory. Some plants generate seeds covered in mucilage, a sticky polysaccharide that swells when wet and causes seeds to stick to the ground or be coated in sand grains. Dr. LoPresti has found that both functions protect the seeds from granivores (rodents and ants). His lab also examines the consequences of floral trait variation.
Sierra Jaeger, a graduate student working with Dr. LoPresti, examined the differences in successful pollination for two color variants of sweet sand verbena, Abronia fragrans, one pink and one white. The white variant is more common and is pollinated by nocturnal moths. The pink variant is less common and is pollinated by both nocturnal moths and diurnal butterflies. She found that the pink variant had a higher percentage of seed production, resulting from the additional pollination by diurnal pollinators. In addition to his active research, Dr. LoPresti is teaching Insect Ecology, a new upper-level biology class.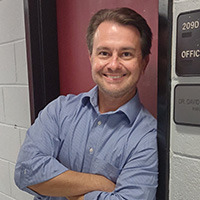 We also wish a warm welcome to two new professional track faculty members: Dr. David Roberts and Dr. Richard McCain. With strong ties to USC, Dr. Roberts returns "home" to follow his passion for teaching. After earning a degree through the exercise science program, Dr. Roberts worked at Lexington Medical Center as an exercise physiologist, eventually helping to direct the outpatient diagnostic cardiology lab (with a graduate school experience or two mixed in). After 15 years at LMC, he's returned to USC to start teaching full time. When asked what drew him to teach, he credits Dr. Larry Durstine, a compassionate teacher that helped him uncover his passions.
Dr. Roberts is committed to ensuring students learn important skills that connect to the real world, often digging deep into patient case studies and offering various avenues of inquiry based and active learning. He loves attending comic cons and collecting 1980s retro toys and all things '80s related.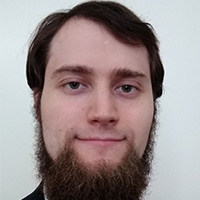 Another recent hire with ties to USC, Dr. McCain is a Columbia native who completed his undergraduate degree at USC in biological sciences and neuroscience. He attended the School of Medicine, earning a Ph.D. in Biomedical Sciences. Dr. McCain credits his passion for teaching from participation in the Waverly After School Program here at USC. He uses active learning in classes to help keep students engaged. When he's not busy teaching, he's an avid gamer: from Halo to Scrabble, Dr. McCain is game.