Two College of Arts and Sciences alumni and one faculty member received South Carolina's highest award for the arts for their work in the local community and beyond.
Darion McCloud, artist and storyteller, Ed Madden, professor and poet, and Lee Snelgrove by way of One Columbia for Arts and Culture, as longtime executive director, have received the 2022 Governor's Awards for the Arts.
The awards honor South Carolina arts organizations, patrons, artists and others who serve as innovators, supporters and advocates of the arts. The S.C. Arts Commission recognized these winners and others in a televised ceremony on June 13.
Darion McCloud – Artist category winner
"Proud, but never satisfied." That's how Darion McCloud describes how he feels about his mission of making art accessible to underserved communities.
McCloud is an actor, director, storyteller, educator, arts activist and children's literature advocate with a background in art studio from UofSC. The Columbia native has been telling stories for 30 years and counting at theaters including Trustus, The South Carolina Shakespeare Company and NiA Theatre Company.
Among his many roles, McCloud helps organize an artist co-op at 1013 Duke Avenue, with support from One Columbia for Arts and Culture. The venue facilitates bringing art into North Main Street neighborhoods with otherwise limited access and serves as a gallery, music hall, performance and screening space.
McCloud believes Columbia is a place for artists and works to secure opportunities for artists to sustain careers in the town doing world-class work. He is active in building up programs to encourage young artists, including collaborating with the S.C. Philharmonic, Richland County Library and schools, including his alma mater C.A. Johnson.
"I have spent a majority of my practice trying to serve this community, and this award means somebody sees me," McCloud says. "I just want to say thank you to people for supporting me and caring enough that they would want me to win this award."
Ed Madden – Individual category winner
Poet, activist, editor, professor. Ed Madden's many hats are well-known around the University of South Carolina campus, throughout Columbia and across South Carolina.
For two decades, he has promoted poetry and the arts in communities across the state, from working at summer arts camps, to teaching creative arts at UofSC and making himself available at schools and libraries to promote literary arts.
"I try to go out of my way to think of literary arts as public arts and use my position to promote the voices of S.C. writers, including voices we might not ordinarily hear from," Madden says.
Madden has amplified many voices, like those of middle school students and unhoused poets. He has launched initiatives to put their creative writing on display in new and sometimes unexpected ways. One such project involved printing poems on 2,500 fake parking tickets and placing them on car windows around the city for April Fool's Day.
The professor of English and interim director of Women's and Gender Studies is also Columbia's first ever poet laureate. In this role, he wrote a poem entitled "When We're Told We Never Understand," which commemorates the 2015 Charleston church shooting and serves as calls to action.
"It was a poem that had a really public voice and had a sense of responsibility behind it," Madden says. "Of all the things I've written as the city laureate, that one felt like it did such good work."
Madden says he's incredibly honored to be recognized by a Governor's Award, and especially to have been nominated by fellow Columbia artist, Ann Humphries.
"This award celebrates everything I do as a practicing artist, an educator, and as someone who promotes the arts in the community."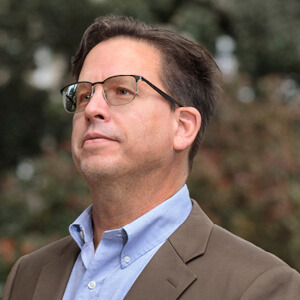 One Columbia – Organization category winner
Since its inception, One Columbia has functioned as the city's de facto office of cultural affairs to facilitate community engagement and connect the public with its artistic and cultural roots.
Lee Snelgrove was part of One Columbia during its most formative years, serving as executive director from 2013 through spring of 2022. During that time, Snelgrove brought a fresh perspective to the arts and culture scene and helped chart the organization's pathway forward.
For the last decade, One Columbia has established itself as the city's local art agency, installed 60 public art pieces across the Midlands and selected Ed Madden as Columbia's first poet laureate, among its many accomplishments.
Snelgove says that during his time with One Columbia, he focused on listening to artists' needs to secure better access to resources, worked toward cultural equity and collaborated with arts organizations to make them more competitive for national funding.
One program that furthers those efforts is Amplify Columbia, a culmination of three years of planning and research on how the city can better support arts and cultural activities. Snelgrove says the long-term plans extend beyond One Columbia to strengthen the entire arts and culture ecosystem in the Midlands.
The recognition for One Columbia comes just as Snelgrove is transitioning to Richland Library as their new arts and culture manager, but he says the Governor's Award recognizes the impact One Columbia has had in creating a more vibrant, equitable industry and community in the Columbia area.
"We've demonstrated how being proactive and building strong communication with partners can make a huge impact in the arts that makes it better for everybody."