Former Preston resident Danielle Wood has received a Fulbright to study at the University of Postdam in Germany during the 2019–2020 academic year. Her project, a comparative study of the performance of and audience appreciation for twentieth-century music in Germany and the US, will be advised by Dr. Christian Thorau, editor of the Oxford Handbook of Music Listening. Her proximity to Berlin will also facilitate research in the archives of the Berlin Philharmonic.
In her words:
"When choosing a living and learning community before entering college, I had no idea the impact it would make on me today. Preston Residential College radiated a special quality, atypical to other communities, so I was confident I wanted to begin my college journey with Preston.
"One of the most important benefits of living in this vibrant community was my opportunity to interact with Preston Associates at dinner in the Preston Dining Hall. Meeting Julie Morris, the Director of the Office of Undergraduate Research, and her husband, William Morris, Clinical Assistant Professor in the College of Education, changed the course of my academic career. Through their conversations and encouragement, I applied for my first research grant, the Magellan Explorer, offered exclusively to current or former Preston Residents, and my journey with research began.
"The following year, I received the Magellan Scholar, alongside the Ceny Walker Undergraduate Fellowship and the School of Music Travel Grant for my proposal, György Ligeti's Horn Trio: A New Era. These awards enabled me to embark upon a three week journey to Germany and Switzerland, offering me an immersive experience in archival research with musical sketches and in Swiss and German culture. Upon returning to school, I prepared an informative and interactive performance, "Listen, Learn, Ligeti," which presented my findings from the archives and my extensive research on the Horn Trio.
"Lastly, while beginning my final year at the University of South Carolina, I began a semester-long process of applying for the Fulbright Program. After drafting around 12 different proposal and personal statements, letters of recommendation, a language evaluation, and numerous other components, I submitted my Fulbright application in October, followed by my graduate school applications in December.
"I am ecstatic to announce that after being named a semi-finalist in January and officially deemed a finalist two days ago, I will travel to Potsdam, Germany to conduct research on my proposal, Classical Music Listening Cultures of 21st Century Brandenburg."
"I am beyond thankful for this wonderful opportunity. Without the help of the wonderful faculty in the School of Music and the inspiring Preston Associates, I would have never known about the phenomenal resources and opportunities we have at the University of South Carolina. I am proud to call myself a Gamecock and an alumna of Preston Residential College."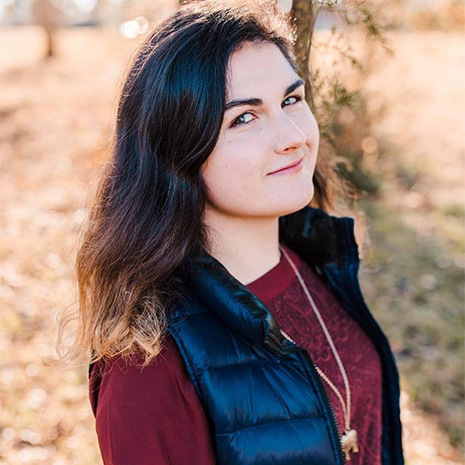 Photo By Courtney Paige Photography
Have interesting news to share?