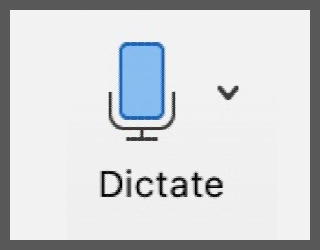 Dictate in Office 365
Dictate lets you use speech-to-text to author content in Office (e.g., Word, PowerPoint, Outlook) with a microphone and reliable internet connection. Use your voice to quickly create documents, emails, notes, presentations, or even slide notes.
Features include: ability to use multiple languages, auto-punctuate or verbally-punctuate (e.g., say "period," say "exclamation point"), and verbal commands for tables, lists and formatting.