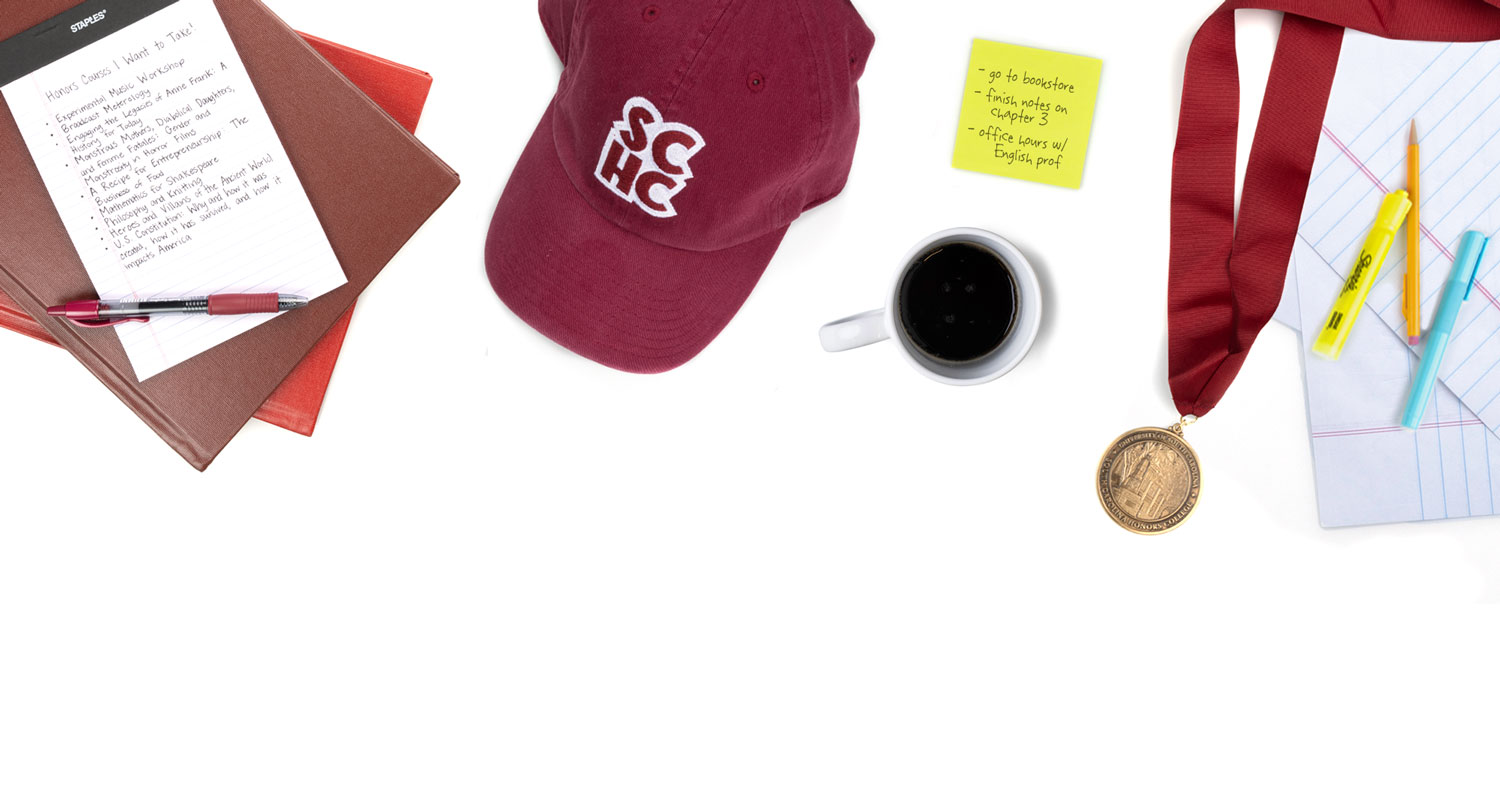 South Carolina Honors College
At a Glance
The South Carolina Honors College experience is first rate. Choose from more than 600 challenging courses taught by top faculty or define a unique major that's tailored to your interests. When the stellar academics join with the college's highly collaborative culture, it's easy to see why the Honors College has been the nation's top honors program since 2012.
The Honors College is a place where high achieving students enjoy an engaging college experience that connects them with research, study abroad, service learning and internships. Plus, Honors College advisors and unparalleled staff support help students take their education to new heights.
Academic Rigor and Community Spirit
Led by a distinguished university-wide faculty, our 600 honors courses feature average class sizes of just 16 students to support individualized attention and spark engagement. It's also a college where students can design a major or fast-track their pre-professional undergraduate education to prepare for a career in health, law or medicine.
HONORS COLLEGE
Baccalaureus Artium et Scientiae
The university's most selective undergraduate degree program gives students the opportunity to curate an in-depth curriculum that's tailored to their specific interests and career goals.
CREATE YOUR OWN MAJOR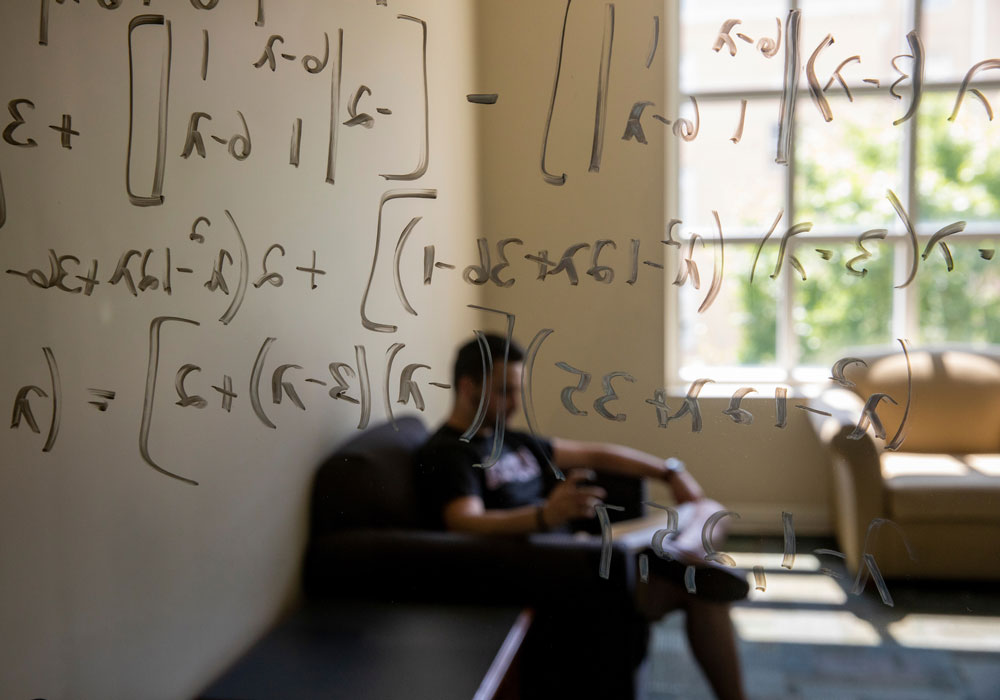 Campus Within a Campus
The Honors College is a living-learning community with academic, support service and dining amenities. It's ideal for students who want to be part of a community of peers who take their education and academic success seriously and support the accomplishments of their fellow classmates. Honors students experience the benefits of a top-tier research university in a setting that feels like a small liberal arts college.
ABOUT
Latest News
Be in the know. Get the latest news, stories, highlights and more from the South Carolina Honors College.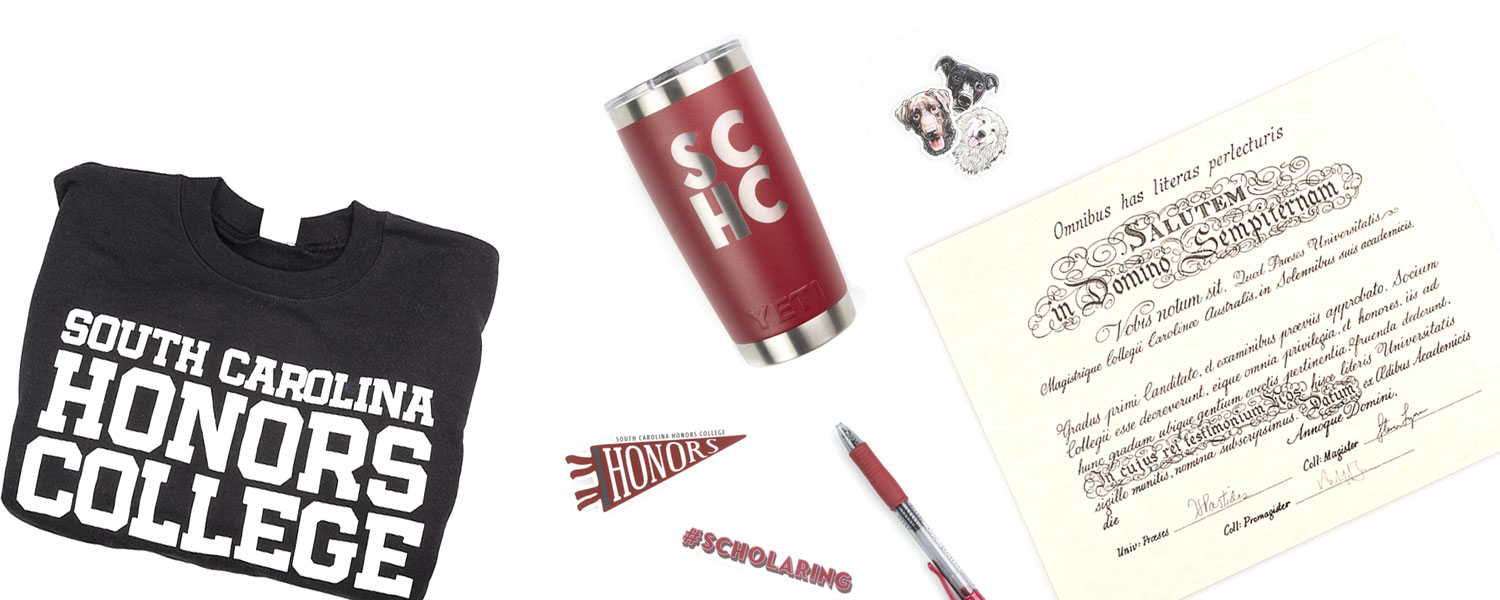 One-of-a-Kind Lessons
Students share community-building experiences that include the freshman Flotilla, a graduation Revocation, the Semester at the Coast for sciences environmental or health students and the Waverly After-School Program, which provides after school and academic enrichment for underserved students in the Columbia community.
EXPERIENCE
Home is Here
The university's home — Columbia, South Carolina — is a metropolitan capital city that affords abundant opportunities for internships, research, service learning and just plain fun. Live and learn close to the great Southern coastal or mountain outdoors, a cultural mecca of film, art and theatre, and so much more.
VISIT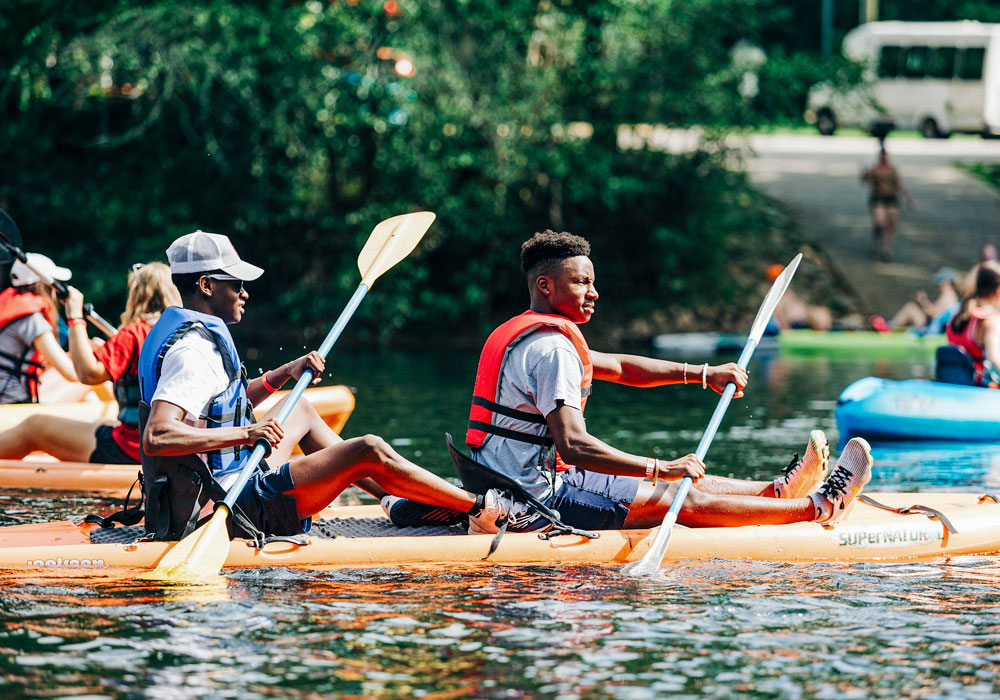 Achieve Beyond the Classroom
Join a college where students are among the best in the state and the country, consistently earning Hollings, Marshall and Goldwater scholar awards. Where 100 percent of students receive scholarships, including Top Scholar Awards. Where a focused faculty and support system help students achieve in areas such as undergrad research, senior thesis and national fellowships.
APPLY