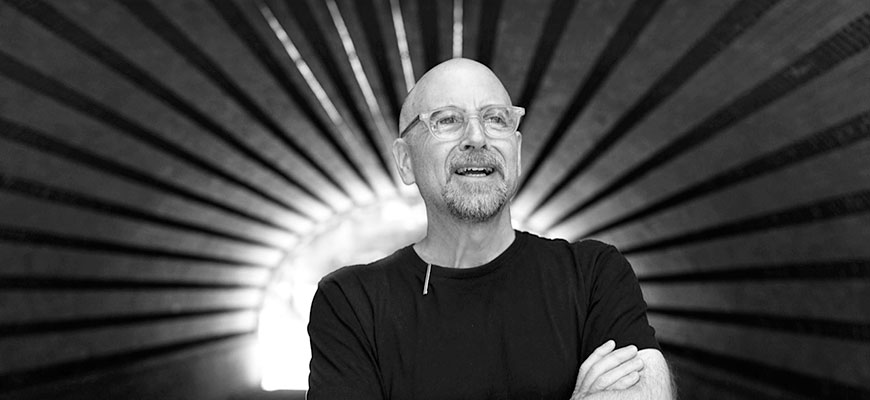 Behind the camera
Acclaimed photographer visits UofSC to discuss digital revolution
---
By Dana Woodward,
ddhaesel@mailbox.sc.edu
, 803-777-3691
---
From 1985 to 2000, while innovators in Silicon Valley were focused on changing the world as we know it, Doug Menuez was focused on documenting it. With unprecedented access to Steve Jobs and other visionaries of the time, Menuez was able to photograph the people who created more jobs and wealth than any other time in human history.
The award-winning photographer and documentarian will talk about his experiences Wednesday (Feb. 20) with University of South Carolina faculty, staff, students and the public.
As part of his "Fearless Genius" project, Menuez will share eyewitness stories, photographs and behind-the-scenes footage of Jobs, beginning with Jobs' ousting from Apple, his creation of NeXT and the subsequent rise of Apple as one of the world's most valuable and groundbreaking companies. The project that Menuez created from the experience encompasses more than 250,000 images as well as video, a television and web series, a traveling exhibition and conference.
"What I did was document a lot of people that created these tools, and here I am trying to create, trying to take this record I have and make it a compelling educational or entertainment body of work," Menuez says in an interview about the project with Digital Photo Pro. "We're trying to make a new model — we have a core story and then a documentary around it, a book and an exhibit. We're combining video and sound around the stills, but all of these expressions of the core story get distributed to different channels and different revenue streams."
During his talk at UofSC, Menuez will focus on Jobs and Apple, though his project also includes coverage of Adobe, Cisco and venture capital projects.
The event begins at 7 p.m. in Room 106 of the School of Journalism and Mass Communications.
While the event is free, attendees must register in advance and present the ticket at entry.
The talk is sponsored by the UofSC McNair Institute for Entrepreneurism and Free Enterprise and the School of Journalism and Mass Communications.
---
Share this Story! Let friends in your social network know what you are reading about
---