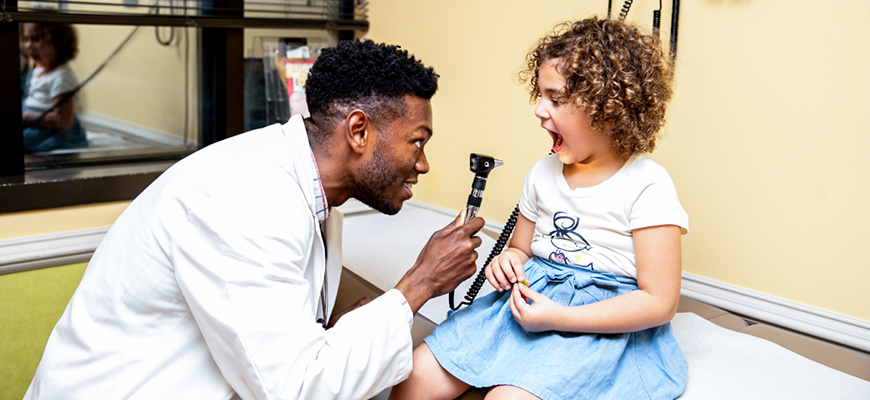 UofSC center improving access to health care in rural communities
Rural and primary health care center funds numerous SC rural health projects
---
By Alyssa Yancey,
alyssa.yancey@uscmed.sc.edu
---
A center based at the University of South Carolina School of Medicine Columbia is working to put boots on the ground to improve access to health care for South Carolinians in rural communities.
"Residents of rural areas typically experience significant disparities in access to health care, such as fewer providers and reduced access to pharmacies," says Kevin Bennett, director of the South Carolina Center for Rural and Primary Healthcare. "This leads to residents of these communities having to travel to other areas to obtain needed care, or even to forgo care altogether."
To address these disparities in health care, in 2017, the South Carolina General Assembly created a partnership with the UofSC School of Medicine Columbia and the state's Department of Health and Human Services to establish the S.C. Center for Rural and Primary Healthcare. Initially focused on establishing a family medicine residency in Sumter, South Carolina, the center has since been able to fund more than 50 different programs and projects across the state.
Real World Impact
Before the center had even officially started, work was already underway to send providers into rural communities through the improved care and provision of rural access to eliminate health disparities (iCARE) project. The School of Medicine and Prisma Health partnered to establish the program aimed at supporting rural clinical practices through on-site primary care, subspecialty support, telemedicine and other efforts. During fiscal year 2018-2019, iCARE clinics conducted 3,108 patient encounters, allowing patients to avoid nearly 250,000 miles of travel.
The UofSC Department of Pediatrics has participated in iCARE since 2015, and currently provides subspecialty services for South Carolina's youngest residents in clinics across the state.
We are committed to making a real impact in the rural parts of our state.

Kevin Bennett, director of the SC Center for Rural and Primary Healthcare
"I see a child, who has a history of a life-threatening illness, at our Orangeburg outreach clinic," says Dr. Margaret Gray, pediatric cardiologist. "The condition requires frequent office visits and medication adjustment. The family has limited resources making it difficult to travel to Columbia for every visit, so we see them in Orangeburg. The family has been able to come to these closer appointments much more easily, and as a result the child's illness has remained stable and under control for over four months now."
Innovation for Tomorrow
Beyond placing providers in rural practices, the center is also exploring innovative ways to connect rural residents with health care.
In October 2020, the center entered cooperative agreements with five communities to support projects centered in rural library systems across South Carolina. Projects are now underway with the Union County Library System, Foundation for Community Impact and Health Equity in Lee County, Tri-County Health Network in Orangeburg County, Kershaw County Library and rural-serving locations in the Charleston County Public Library system.
"Nationally, and in South Carolina, libraries have increasingly been serving their communities to connect patrons to health care. Libraries are community hubs that are welcoming to everyone and natural places people access information," says Megan Weis, director of community engagement for the SC Center for Rural and Primary Healthcare.
Rural populations often must travel for access to many essential preventative services. Using library locations will provide vital opportunities in these under-resourced areas. The awarded projects represent library systems from all regions of our state and include support for social workers, community health workers and telehealth access at library locations.
"We are honored to provide a space in Union County where social workers can work with our residents to help them navigate the resources in our community and identify high-need populations and gaps in serves for the library to address," says Taylor Atkinson, interim director of the Union County Library System.
The center's initiatives also are helping prepare the next generation of health care providers to care for rural communities.
To date, the center has enrolled 29 students in its rural loan program and more than 50 medical students and residents have been a part of various iCARE programs. The center has supported family medicine residents and training in South Carolina communities such as Sumter, Winnsboro, Florence and across the state, and it has provided support to create rural educational opportunities for social work, pharmacy and community health workers.
"We are committed to making a real impact in the rural parts of our state," Bennett says. "We are working to form meaningful community partnerships that make a difference for South Carolinians now, but we're also committed to forging a path for a more equitable health care landscape in the future."
---
Share this Story! Let friends in your social network know what you are reading about
---