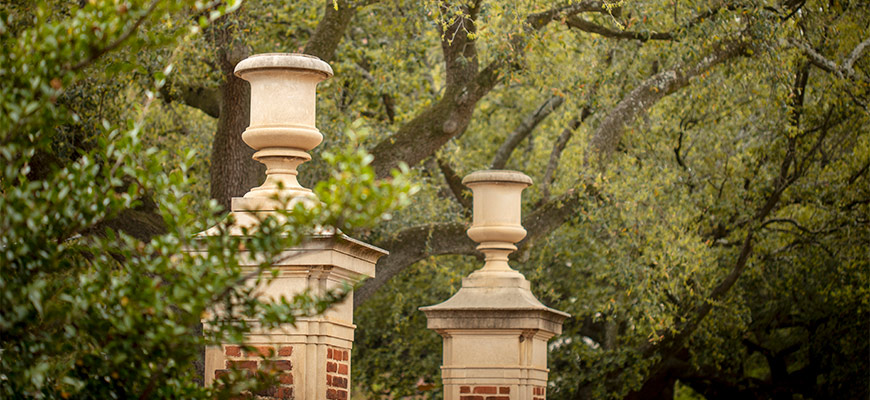 Board of Trustees holds October meeting
---
By Dana Woodward,
ddhaesel@mailbox.sc.edu
, 803-777-3691
---
The University of South Carolina Board of Trustees and several committees met on Friday (Oct. 15). Here's an overview of the actions they took during the meeting.
Facilities projects approved
Four projects received approval from the Finance and Infrastructure committee ahead of the Board's final approval:
An elevator addition on the west side of Williams Brice Stadium to connect plaza to 200 level;
An expansion of the west side concourse at Williams Brice Stadium;
A high performance computing data center upfit at 1600 Hampton St.;
and the preliminary land acquisition of 15.3 acres at the current South Carolina Department of Mental Health Tucker site.
Other approvals
Several refunding requests were approved, allowing lower-cost debt to be used to pay off high-cost debt for a net budget savings over the life of the refunded bonds. The School of Law was granted permission to lower the posted tuition rate of non-residents for a budget-neutral action to attract more law school applicants. The board passed a resolution to allow the exclusion from the security clearance training for the Savannah River Site all board members except the chair and the vice chair, and approved minutes from past board meetings.
The Governance committee, and later the full board, also approved a variety of contracts:
The renewal of a clinical affiliation between the College of Pharmacy and Premise Health Employer Solutions LLC to provide student clinical training opportunities at the BMW in-house pharmacy at the Greer facility;
A renewal of two agreements between the college of Hospitality, Retail and Sports Management and Beijing International Studies University, a general cooperation agreement and an existing 1+3 agreement to allow students from Beijing to transfer to HRSM after one year of study;
An extension of an agreement between EAB Global and the Department of Student Affairs and Academic Support for membership in the Student Success Collaborative for access to best practice research for student retention and graduation;
A agreement in which the College of Education will continue to provide courses for teachers to be special education certified in partnership with the S.C. State Department of Education Special Education Services;
The renewal of an agreement between UofSC Aiken and Aiken Regional Medical Center in which UofSC Aiken students provide cardiovascular conditioning and training sessions to cardiac patients in exchange for a monthly fee;
An agreement between University Housing and the USC Development Foundation West Campus LLC in which the Foundation will hire Housing to manage the operations of 650 Lincoln, allowing 650 Lincoln to be operated as other campus residence halls;
The renewal of the receipt of a gift of educational software from Blue Yonder LLC to the Department of Retailing, The specialized educational retail management software is used to train undergraduate and graduate student to make them qualified for retail management jobs;
Two charter flight agreements for women's basketball for transportation to away games;
A one-year extension for an Athletics employment agreement for George Wynn, Director of Football Operations;
A new Athletics employment agreement for Head Women's Basketball Coach Dawn Staley;
and a gift naming agreement to name the Charles W. Joyner Reading Room in the South Caroliniana Library
---
Share this Story! Let friends in your social network know what you are reading about
---