Stacey Bradley has been selected to lead a new Office of Organizational Excellence and Effectiveness. In her role as university organizational excellence and effectiveness officer, she will serve as a senior associate vice president, reporting to the president and focusing on making the university more user-friendly.
Her new role began Nov. 1.
Bradley has worked at the university for almost 22 years in a variety of roles, including senior associate vice president for student affairs and academic support and, for the past several months, interim vice president of development. She has also led numerous university initiatives and served on many university committees. She is a licensed CPA and earned an MBA from the Moore School of Business.
"Stacey is ideally suited for this position, as she has the vision and experience to collaborate across the university," says President Michael Amiridis. "She will lead a team dedicated to increasing our efficiency and improving the USC experience for our students, faculty, staff members and the community."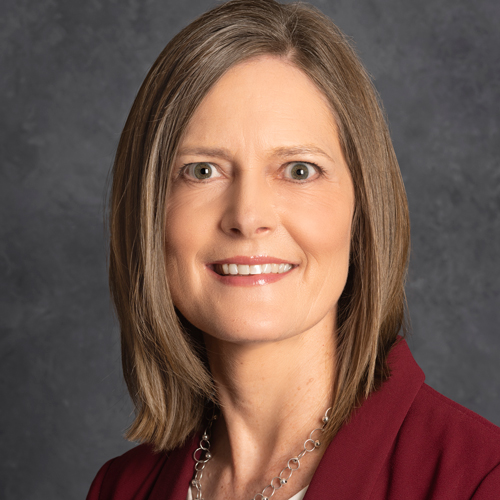 Bradley says the office will be staffed by an experienced team focused on improving experiences for students and employees, with an eye toward optimizing both the delivery of services and the effective use of resources.
"A lot of times, we tend to interact with students and employees very vertically, in silos, whereas they interact with us horizontally," Bradley says. "So, the goal is to have an office and a nimble team of experienced facilitators who can really help lead and facilitate process improvement and resource optimization projects across the organization. Over time, it will become a routine part of how we approach things — and a competitive advantage."
For those who might be wary of terms like "resource optimization" in relation to their own budgets, Bradley says the office will work collaboratively with campus units to identify opportunities for improvement.
"The great part about all of this work is that it's done in collaboration," she says. "It's bringing in stakeholders. It's having everyone look at a process or work through a particular problem that we're seeking to solve collaboratively, and not at all targeted.
"The inefficiency becomes very visible to everyone — whether it's unnecessary steps, duplication or fragmentation," Bradley says. "All of those things become very visible to those that are participating in the process. And so, it's different than someone coming in and saying, 'I'm going to look at this process and give you recommendations.' It's, 'We're going to develop the recommendations based on customer feedback and the feedback of those that are engaging in it,' because sometimes it's just that people don't understand what happens downstream."
As the new office begins its work, Bradley encourages the university community to embrace its efforts as part of President Amiridis' vision.
"President Amiridis has seen this work well at other institutions," she says. "Higher education isn't known for being nimble and is not always known for being customer-focused. If we are able to do both, that becomes a real competitive advantage."