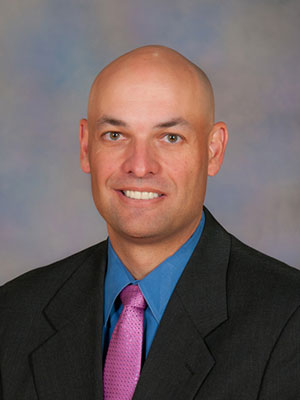 Michael Sagas will take the helm at the university's College of Hospitality, Retail and Sport Management on June 15.
Sagas comes to South Carolina from the University of Florida, where he serves as a professor of sport management and director of the Institute for Coaching Excellence in the Department of Sport Management.
With 12 years of department chair experience within the College of Health and Human Performance at UF, Sagas is well versed in academic leadership and management. He has held distance-education leadership roles in his departments there in addition to significant experience in launching and scaling innovative distance-education programs.
"Dr. Sagas is an excellent addition to the Carolina family as an experienced leader and researcher in the field of sport management," President Michael Amiridis said. "We look forward to the expertise, energy and perspective he will bring to the College of HRSM, which already attracts national attention for its top-ranked degree programs."
Sagas says he believes the wealth of high-functioning departments, programs, talent and assets is a key strength of the College of HRSM. He hopes to advance the college's mission through people, numbers and culture and is a firm believer in relentless innovation.
"The college is a fascinating and attractive mix of talent, programs, scholarly disciplines and learning environments," said Sagas. "The people in HRSM have done tremendous work building the college into a global leader in experience-industry research and teaching, and thus the opportunity to help leverage on this success, and maximize on potential as the college evolves, is exciting."
Prior to his time at UF, Sagas served in progressive leadership roles at Texas A&M University, including associate department head, division chair and director of the Center for Sport Management Research and Education.
Sagas also has a strong research background focusing on coach and athlete development. He founded the Laboratory for Athlete Development Research at UF in 2008 and has authored or coauthored more than 100 refereed journal articles. Sagas is a Research Fellow of the North American Society for Sport Management and has a successful track record of securing research funding from governmental and industry sources.
"Dr. Sagas reflects the quality of scholarship, professional proficiency and academic leadership that aligns with what I heard the faculty, staff and administration in the College of HRSM were seeking during my fall listening session and through this selection process," Provost Donna Arnett said. "I am confident that Dr. Sagas will uphold the tradition of excellence the college has established, and I look forward to working with him in advancing the academic mission of the University of South Carolina."
The College of HRSM is among the nation's best colleges for hospitality and tourism management, sport and entertainment management and retailing and is key in supporting South Carolina's largest industry. It is home to a top five sport science department and a top ten hospitality and tourism management degree program in the U.S.
"It is clear that the faculty, staff, students and supporters find HRSM to be a special place for learning and working, and I look forward to being part of that community," Sagas said.