The Office of the Provost has named Shannon Means as the new vice provost for strategy and innovation. She will begin in her role on June 1.
Means joins the University of South Carolina from the University of Kentucky, where she has supported administrative leadership in guiding business, policy and budget decisions since 2014. Means also served in executive support roles and as an assistant director at the Office of Institutional Effectiveness at Eastern Kentucky University from 2006-2013, with over 20 total years of experience in higher education leadership. Her time at a comprehensive university as well as Kentucky's flagship university is marked by success: Means oversaw improved graduation rates, retention rates, and enrollment numbers, as well as increased sources of revenue, at both institutions.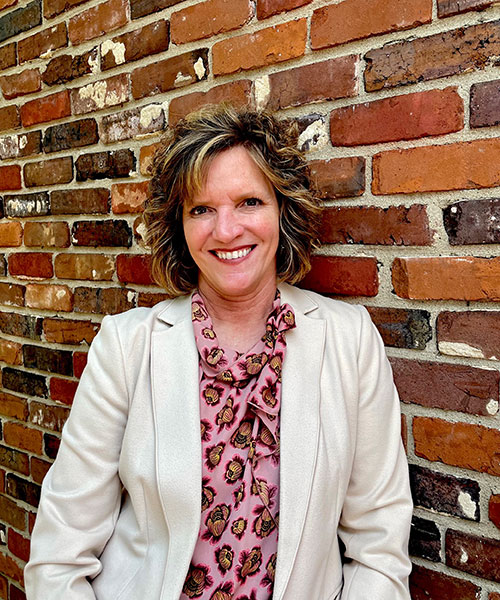 Means, a first-generation college graduate who views her experiences as a testament to the transformative power of higher education, holds an M.P.A. from Eastern Kentucky University and a B.A. in English from Morehead State University. She has honed her policy and evaluation skills for years through her previous roles in academia and is looking forward to making similar strides at the University of South Carolina.
"When I think about the convergence of the changes in the world, the changes in higher education that we're all navigating in this post-pandemic world, the University of South Carolina is sending the right signals that are important to me," says Means. "Not only is South Carolina a beautiful campus and state, but the university is signaling exciting momentum."
Means' priority as vice provost for strategy and innovation will be gaining a command of the institutional story: What data, facts, figures and goals are most important in shaping the university's future. She also wants to focus on establishing herself as a facilitator and collaborator who allows mutually beneficial partnerships and conversations across the institution to guide her decisions, and she hopes to synthesize the university's goals with student success goals and workforce goals for the state of South Carolina.
"Shannon Means' track record of strong leadership, effective policy implementation and strategic planning skills give me full confidence in her ability to help the university achieve our vision of innovation," says Donna Arnett, provost and executive vice president for academic affairs. "I look forward to working with Shannon to identify the strengths and areas for improvement in our academic programs so that we can make strategic decisions on how to propel the University of South Carolina to future successes."
The role of vice provost for strategy and innovation was created to identify programmatic opportunities available to academic units on campus. Means will be responsible for helping turn ideas into action by building out a data analytics infrastructure and using predictive analytics to guide conversations with academic leadership. "My overall philosophy is a belief in working together and embracing the shared risk and reward of innovation," says Means.