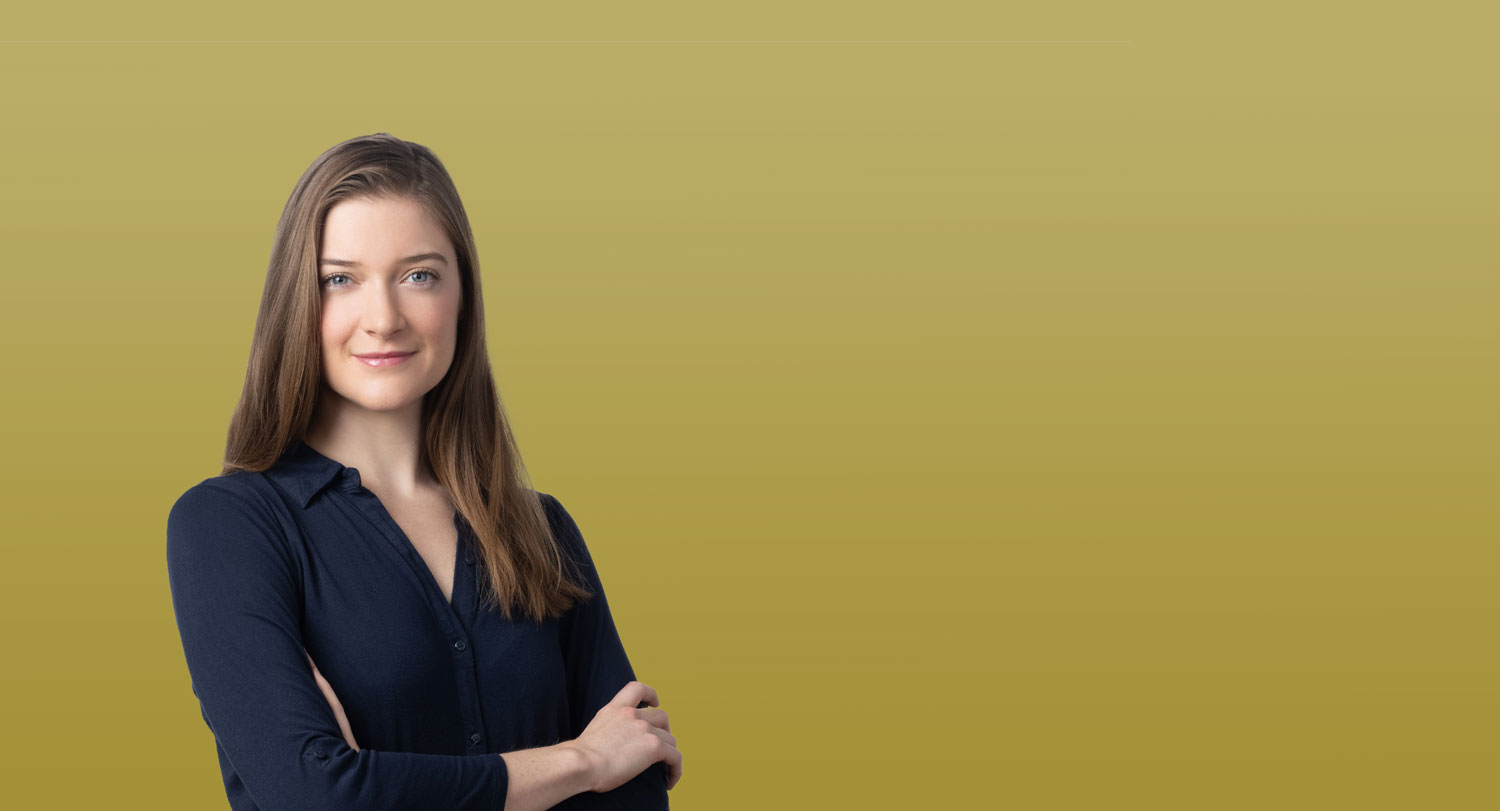 With a master's degree in market research and consumer behavior, and a consulting gig at McKinsey & Company, you might be forgiven for thinking that Audrey Ware is a corporate wonk.
Forgiven, but mistaken. Because Ware's interest in marketing and behavioral economics stems not from a passion for spreadsheets, but rather an abiding interest in people — what they do, why they do it and how they connect with each other.
Ware graduated from the University of South Carolina in 2019 with three degrees: international business, marketing and French. Two years later, she earned her master's from IE Business School in Madrid, Spain. Her job at McKinsey, a global management consulting firm, stemmed directly from her time at the Darla Moore School of Business; she landed it after a recruiting visit by the company.
But the deeper spark that put her on the path to a consulting career came long before college. Growing up, she just wanted to better connect with her family — and, having seen her father travel the globe in an international sales job, she wanted to see the world.
"My mom is French Canadian, and my father is American," she says. "And I grew up in Florida speaking only English."
When she was around her grandparents from Quebec, she wanted to be able to communicate with them — especially after she lost her American grandmother. "I knew how to say 'I love you,' and I could say 'come here' and some basic food words, or 'your turn, because we would play games … but that was pretty much the extent of it," she recalls.
She worked hard at it, and by the time she was 17 or 18, she could have real conversations in French. It opened up new opportunities to make connections, and it helped make her desire to see the wider world start to seem more approachable.
"Just from that initial exposure to my family speaking a different language, I developed a comfort in a little bit of the unknown," Ware says. "Like, not really always knowing where you're going, not knowing what's happening in conversation."
Building confidence in dealing with the unknown is a recurring theme for Ware. She has a resilient spirit and a wide-ranging curiosity that has taken her from USC, where she was a McNair Scholar, an Honors College student, president of the French Club and a member of the international business fraternity, to the University of Oxford, where she was a visiting student exploring economics, social policy, public health and psychology, and then to Spain where she earned her master's degree. She's also done stints in Paris and Chile — and she's a painter.
In October 2021, that curiosity took her to McKinsey & Company in Charlotte, where she is a senior business analyst. It's a job that allows her to dive deep into such areas as green strategy, consumer behavior and operational efficiency in order to offer clients insights that can improve their bottom line, their organizational health and lead to broader social impact.
Case in point: Ware recently contributed to a report about underrepresented founders of startups that found staggeringly low levels of support of venture capital funding for Black, Latino and women-owned businesses. To conduct the research, she interviewed a wide range of venture capitalists and entrepreneurs.
And, true to who she is, Ware didn't just lean on the numbers. She also told stories of how specific founders struggled to find their footing in the mostly homogenous world of venture capital.
"I think bringing a human element beyond the data is so incredibly valuable," she says. "I think when you portray these founders not just as statistics and you bring things to the human level, there's a lot of value to that in terms of how it makes us feel and how we see things differently, because we can put ourselves in their shoes."
Gamecock Nation: Charlotte
As a major city just an hour-and-a-half up the road, it's no surprise that plenty of Gamecocks end up in Charlotte, North Carolina. Altogether, there are more than 25,000 USC graduates living in the Charlotte area, making it the No. 3 destination for Gamecock alumni. We spoke with several alumni who are making Charlotte a second home for Gamecock Nation.
Meet our Charlotte Alumni