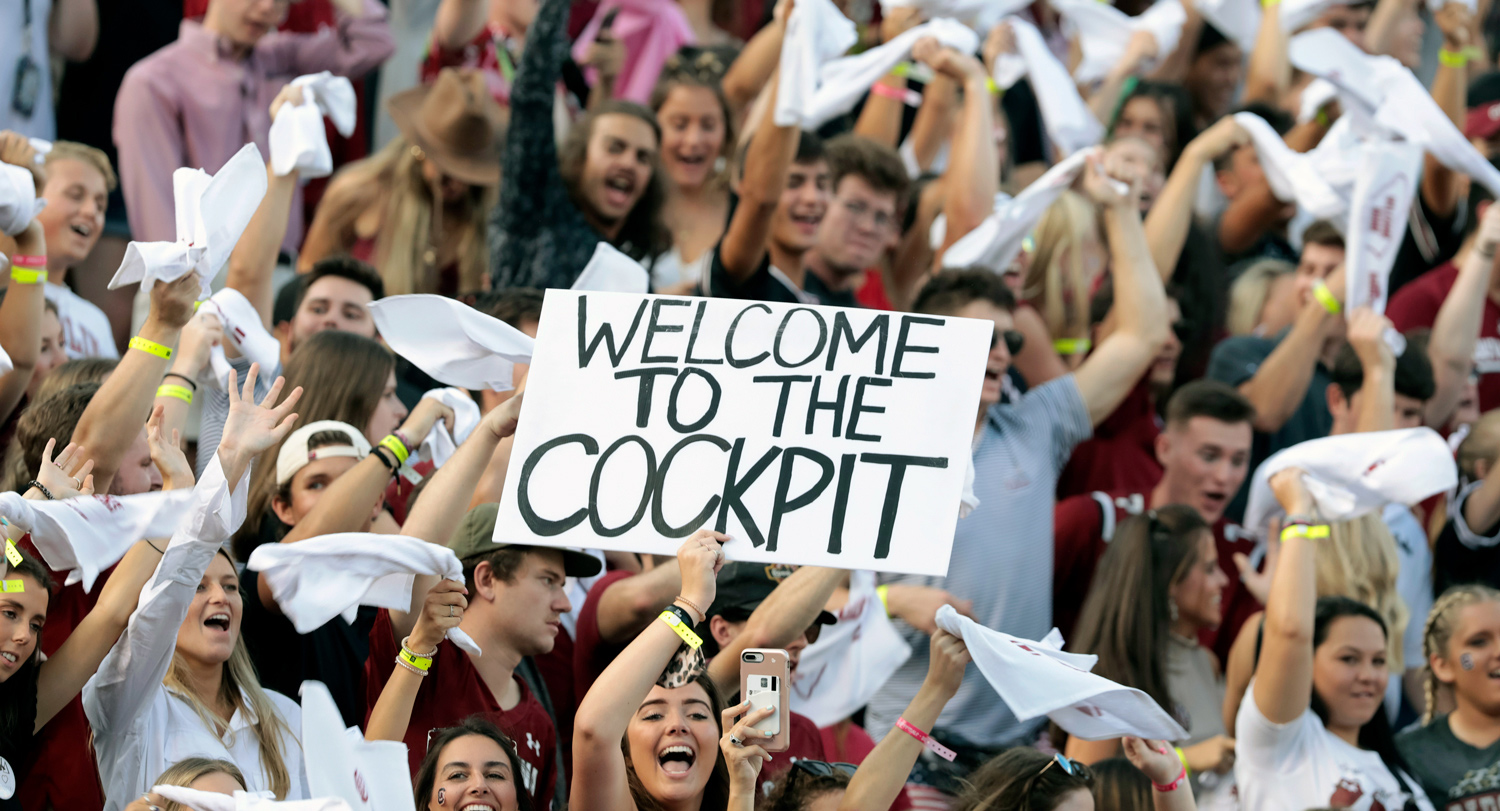 The highly anticipated first home football game is set to kick off at 7:30 p.m. Saturday (Sept. 9) in Williams-Brice Stadium. While game day is a very exciting time, attending your first one can be a little intimidating. Here's what you need to know before you go.
Tickets
Make sure you have a ticket. Download your ticket to your phone's wallet from your email to cut down the wait in line to get into the stadium.
Gamecock Athletics does not allow screenshots of tickets to be used for entry into any event, so only your ticket's live QR code will work.
How to get to the stadium
The University of South Carolina offers a game day shuttle service to transport fans to and from Williams-Brice. The shuttles run from 650 Lincoln St., Bates/Campus Village and the Russell House to the State Fairgrounds and begin running three hours before kickoff. Shuttles will return fans to the parking lot throughout the game and for 90 minutes after the game ends. Carolina Cards are required to ride for free.
Ride-share services are in high demand on game day, so schedule your ride ahead of time and be prepared for a premium charge.
Walking from campus is not a good option. There are few or no sidewalks leading to the stadium.
Where to go
Stop by the Tailgate on Greene Street on your way to the shuttle for activities and free food.
The Gamecock Walk is a great way to see the team before the game. This event occurs in Gamecock Park on Bluff Road about two and a half hours before kickoff. It is open to the public.
Students should use gates on the north side of the stadium (closest to the fairgrounds) for entry to the game.
What to bring
Fans are allowed to bring an empty or sealed plastic water bottle, and there are refill stations inside the stadium. The "big blue monsters" have the coldest water.
All USC athletic facilities follow a clear bag policy. You can get these at the bookstore or at the stadium. A gallon-size plastic bag will also work in a pinch.
A portable charger is a must. There is no place to charge your phone in the stadium and you need it for your tickets or to call a ride share or a friend. Sunscreen and a hat are recommended for day games as there is no shade in the Cockpit.
General advice
Get ready to Sandstorm! Rally towels are available in the lower student section and at the roundabouts as you enter the stadium. But get them early before they run out.
Stay until the end of the game like a true fan and receive a voucher that can be redeemed for a point on your Cockpit account.