As an undergraduate student at Northern Kentucky University, Gabriela Castillo had never considered a career in acting. That all changed when a college friend asked her to work on a film project. That one opportunity led to several more projects with the same friend — and, eventually, to an acting career.
"I started acting, not professionally, but as a hobby," says Castillo, a native of Cuba who was a music major at the time. "When I graduated college, I felt like, 'OK, it's time for me to take acting seriously.' "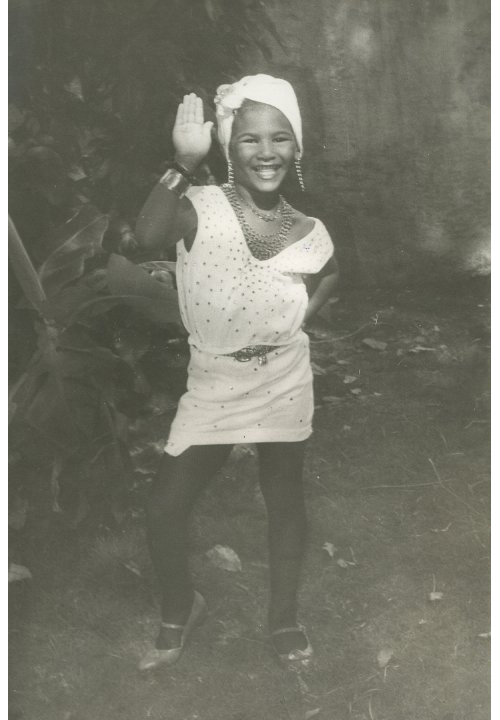 She's done just that. After earning her bachelor's degree in music in 2014, she began acting in stage productions and taught theater, dance and Spanish at a Kentucky middle school for a year, before deciding she wanted to go to grad school. She didn't know much about the University of South Carolina, but she attended a recruiting event for prospective MFA candidates and was impressed by the USC professors she met. They showed passion and authenticity about theater, and she believed she could thrive at South Carolina. In the past, she had often felt like she had to erase a part of her identity to book roles because casting directors would ask her if she could hide her Cuban accent. She says having an acting and voice coach tell her they'd work with her natural sound gave her confidence that she's carried into her career.
"It has left me in a great place to start my professional theater career," she says of USC's MFA program. "And I think it shows because I've been working."
After she got her MFA in acting in 2019, Castillo began working in storefront theater productions in Kentucky and Chicago, performing in plays like Sergio's Museum, Checkerboard Chicks and Back in the Day. But when everything came to a halt during the pandemic, she decided to re-examine her priorities.
While she loves acting, it's not often that she sees herself reflected onstage or onscreen. When most people imagine what a Latino actor looks like, she says, they may picture someone like Rita Moreno, Ana de Armas, or Salma Hayek. Although people are widening their concept of what Latinos look like — to include Latina actresses of African descent such as Gina Torres, Ariana DeBose and Zoe Saldaña — there's still work to be done on how they're portrayed, Castillo says.
"There are so many Afro Latino stories that go untold or get told through people that are not Afro Latinos," she says. "I just want to tell the stories of things that I grew up with and not just a mockup that someone else puts on because they think, 'Oh, that looks really cool.'"
This reflection led her to start expanding a play she wrote during grad school that reflects her Caribbean Afro-Latino background and pursue funding to start a production company to tell similar stories.
"The mission statement of the company is going to be to tell stories of Afro Latino people, but they don't have to be about being Afro Latino," she says. "It's not a mission statement where it's like, 'This story will be teaching a lesson.' That gets a little bit on my nerves when you can tell that something is preaching at you. Can we just do like a romantic comedy where the characters just happen to be Afro-Latino?"
For now, she continues performing in regional stage productions as she works on writing her play and getting her production company off the ground. Eventually, she would like to make the jump to television and film.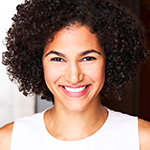 She says she would like to collaborate with other Caribbeans to tell stories that reflect cultures outside of the Afro Latino diaspora. She hopes that she'll be able to help shift the portrayal of Caribbean and Afro Latino cultures to be more accurate and diverse.
"I think realistically it will be a slow process, but I can only start from what I know," she says. "I can start with me."