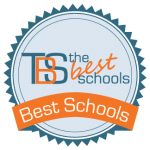 The Palmetto College Online Bachelor of Science degree in Human Services is issued by USC Beaufort, one of USC's senior campuses.
Overview
Palmetto College's Bachelor of Science in Human Services prepares students for employment within the helping professions and/or advance study in a variety of related academic disciplines. Our graduates gain the knowledge, dispositions, and skills that encourage depth of understanding, tolerance of others, and individual accountability.
The Human Services program rises above traditional concepts of social services or social work. Our program uses an asset or strengths-based approach to working with individuals, families, and communities. We help students be successful in the traditional social services as well as the expanding non-social services arenas. Our graduates will be able to more effectively manage non-profit organizations, deliver direct care as a human service professional and have the skills to assist in building informal networks of care.
Click here to view the curriculum.
Program Highlight - Field Experience
One of the most distinctive and valuable features of the Human Services program is its experienced-based internships, which greatly enhances your chances of future employment. Through these internships, you'll gain valuable work experience that will let you choose from a variety of careers, including probation officer and correctional treatment specialist, social and community service manager, substance abuse and behavioral disorder counselor, as well as public relations specialist and manager.
Each of the three internship courses requires at least 120 hours of service in a supervised human service setting. Working with an internship course coordinator, you will identify human services settings that match your interests and career goals.
Agencies, organizations and industries that have served as hosts for previous internship students include alcohol and drug abuse, disabilities and special needs, social services, Boys & Girls Clubs of America, community mental health, Child Abuse Prevention Association, Citizens Opposed to Domestic Abuse and health and human services.
Why should I complete a bachelor's degree in human services?
Human services professionals work in mental health settings and in community, residential care or institutional settings providing services such as leading a group, organizing an activity or offering individual counseling.
Prerequisites and Requirements
To apply for this online degree program, students must have:
45-60 credit hours from a regionally accredited institution
Minimum 2.0 cumulative GPA
Students transferring credits into the program are encouraged to have completed the following courses:
Composition
Composition and Literature
Math
Public Speaking or Interpersonal Communication
Foreign Language
Natural Science with a Lab
Natural Science with or without a Lab
Social or Behavioral Science
Fine Arts
American History or American Government
Program Length
If you're a full-time student, the program should take about 2—years the same as if you were attending class in-person. If you work, you may need to take a lighter course load. Talk to an advisor about how to balance Palmetto College classes with your schedule.
Ready to get started?
New terms begin six times per year. Follow the application instructions for this degree to start the enrollment process.
If you have questions or would like an unofficial pre-evaluation of your college work before applying please call, chat, or email us today! Our trained representatives can create a plan that takes into account your earned credits and your unique circumstances.