USC Summer Study Abroad Program in
Cádiz, Spain
May 18th - June 15th, 2024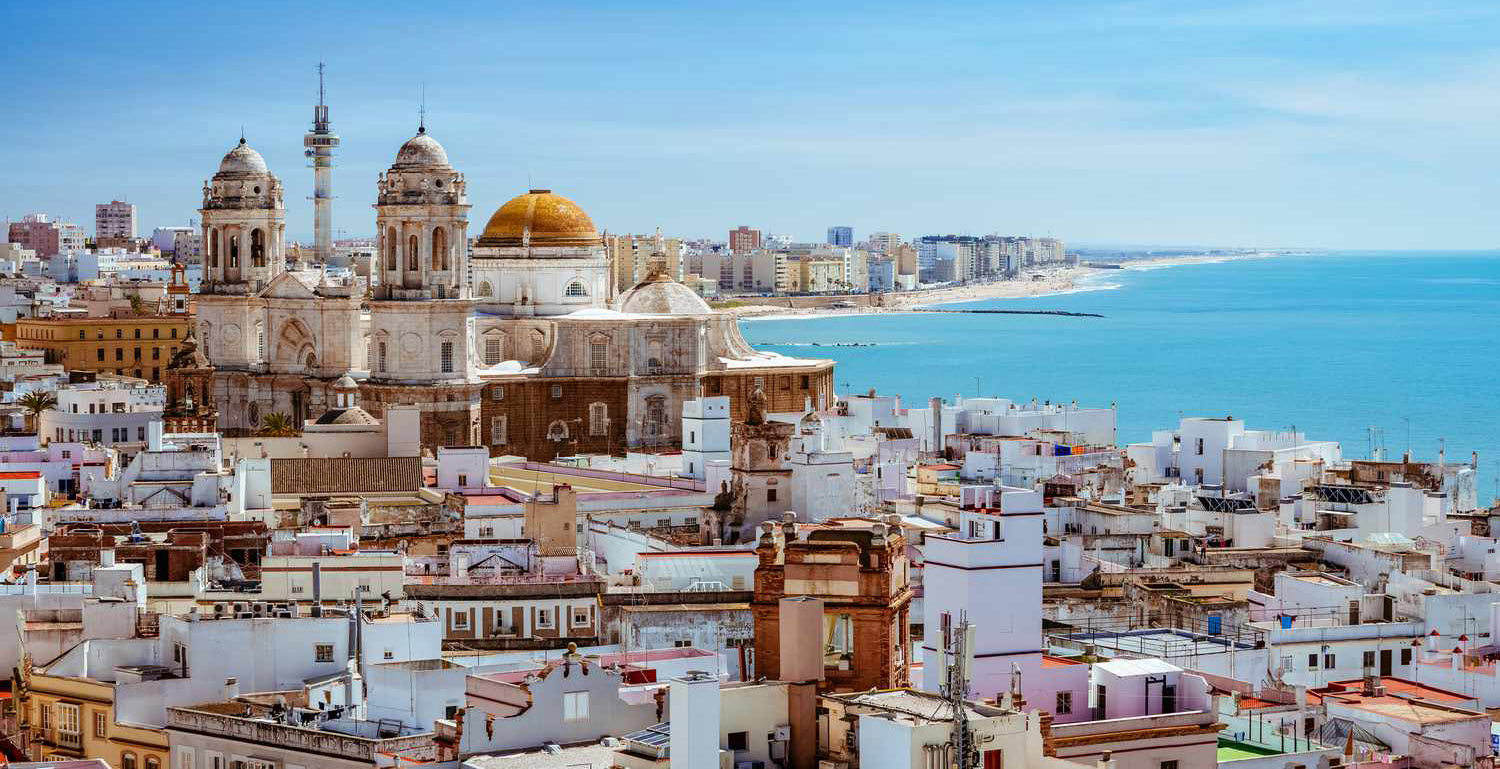 The University Summer One Study Abroad Program normally takes place in Cádiz, Spain, the oldest continually inhabited city in all of Southwest Europe and a member of The Most Ancient European Towns Network with over 2000 years of culture. This town of 130,000 (roughly the size of Columbia SC) is located on a narrow slice of land surrounded by the sea and is host to a wealth of stunning vistas, beautiful beaches, windy alleys, large plazas and a plethora of well preserved historical landmarks; ancient city walls, palaces, castles and cathedrals.
Cádiz, on the Costa de Luz (coast of light) is uniquely situated at the mouth of the Straights of Gibraltar as they open to the Atlantic Ocean. A short distance to Portugal, the Rock of Gibraltar, and Morocco, it opens the doors to the whitewashed architecture and hanging flower baskets of Southern Spain as well as to the culture of its close neighbors.
Students will reside with Spanish host families while attending two courses at the acclaimed University of Cádiz and adapting to the vibrant, outdoor, late eating life of Spain.
Our host institution, Centro MundoLengua (CML), coordinates and provides support in reaching the cultural and academic goals of study abroad. One objective is to amplify and develop the knowledge of the Spanish language the student currently possesses. This will generate, in addition to bettering their quality and fluidity of expression, the ability to adapt and respond spontaneously to different situations and in the natural context they will find themselves immersed in on a daily basis.
ACADEMICS:
Students will be awarded 6 hours of credit. Three will be received for SPAN 350, a culture course, and three will be transfer credits for the language course. Both may be applied to the Spanish major, minor, elective, or general university credit, and each course meets for two hours daily (45 contact hours each).
In addition to classroom work, cultural and academic excursions are included weekly to enhance and complement the material. Cultural excursions to El Puerto de Santa María, Granada, Tarifa, and Morroco are planned. Transportation, guides, and entrance fees for these excursions are included with the program fee.
ACCOMMODATION:
Students will be placed, two to a family, with Spanish only speaking families who have been well researched and vetted by CML. Most have participated with the program for many years. These families provide an insight into the true Spanish way of life and an opportunity to speak the language in a consistent setting. They also provide three meals daily and laundry once a week.
More information on the 2024 program will be added soon! If you are interested in learning more, please contact the program leader, Dr. Andrew Rajca - rajca@sc.edu