Three alumni of the University of South Carolina College of Nursing were inducted as fellows in the American Academy of Nursing. Dr. Stephanie Burgess, Dr. Gwendolyn Childs and Jeannie Kelley Tomlinson were recognized during the AAN conference on November 3, 2018.
Stephanie Burgess, PhD, APRN, BC, FAANP, FAAN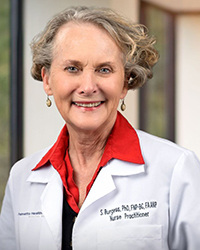 Dr. Burgess is a certified family nurse practitioner and clinical professor at the UofSC College of Nursing, and a three-time alumna of the school, having received her BSN in 1975, MSN in 1983 and PhD in 2003. Over her career, she has positively influenced health policy changes for APRN health care delivery. These are evidenced by significant reform in five legislative/judicial laws (most recently in May 2018 for changes in the scope of practice for APRNs), 20 nurse practitioner-led medical homes established, and 19 payer policy changes for nurse practitioner direct reimbursement, all resulting in increased access to care and saving South Carolina over 100 million dollars. Her successful and sustainable model of health policy reform has received recognition by the American Nurses Association, the AANP, SC Office of Rural Health, SC Hospital Association, and AARP.


Gwendolyn D. Childs, PhD, RN, FAAN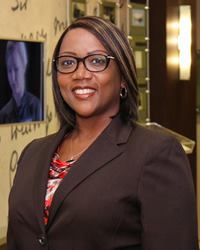 Dr. Childs is an associate professor at the University of Alabama at Birmingham School of Nursing, and a 2007 graduate of the PhD program at UofSC Nursing. Her research focuses on approaches for reducing the risks of sexually transmitted infections in adolescent African American girls with an emphasis on sexual decision-making and risk-taking among African American girls ages 12 to 14 years living in the Deep South region of the U.S. Her work has been widely disseminated at national and international interdisciplinary conferences and in numerous publications in highly regarded peer-reviewed journals. Dr. Childs is a national board member and member of the editorial board for the Association of Nurses in AIDS Care. She received her BSN from Lander University and her MSN from the Medical College of Georgia.


Jeannie Kelley Tomlinson, MSN, RN, COHN-S, FAAOHN, FAAN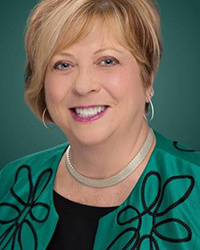 Tomlinson is the assistant vice president of corporate health and wellness at The Hartford in Hartford, Connecticut, and a two-time alumna from UofSC Nursing, having received her BSN in 1981 and MSN in 1990. Tomlinson has been vital in moving Occupational Health Nursing onto the national and international stage, highlighting the specialty and its impact on population health. Her efforts have impacted employees, their families and communities, and corporate leaders who now embrace the value of well-being, resulting in true transformation of health care for those working in corporations nationally and internationally. Tomlinson has served in various roles for the AAOHN and is an expert in the field of well-being and occupational health nursing, a sought-after speaker and published author.