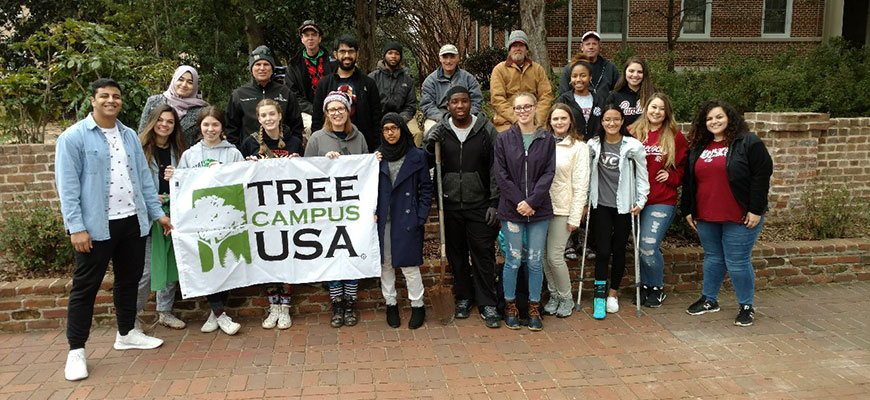 Plant a tree on campus to celebrate Arbor Day
All are invited to join the service day opportunity
---
By Koby Padgett,
kpadgett@sc.edu
, 803-576-6701
---
University of South Carolina students, faculty and staff are invited to join in the Arbor Day Celebration on Friday, Dec. 6 at 1 p.m.
Student groups have worked with Facilities Services to plant new trees across the Columbia campus. The service event begins on Greene Street in front of the Russell House, with those attending dividing into teams and going to several sites to plant new trees on campus. Some of the sites identified for new growth is Women's Quad, Petigru, Russell House and Green Quad.
South Carolina has been recognized every year since 2009 by the Arbor Day Foundation as a Tree Campus USA recipient. The program recognizes college and university campuses yearly for effective management of campus trees and engaging the student population with the community beyond campus for service and learning opportunities.
---
Share this Story! Let friends in your social network know what you are reading about
---