Sky's the limit
Seth Howell, former Air Force pilot and recent graduate, ready to begin career as physician
---
By Alyssa Yancey,
alyssa.yancey@uscmed.sc.edu
, 803-216-3302
---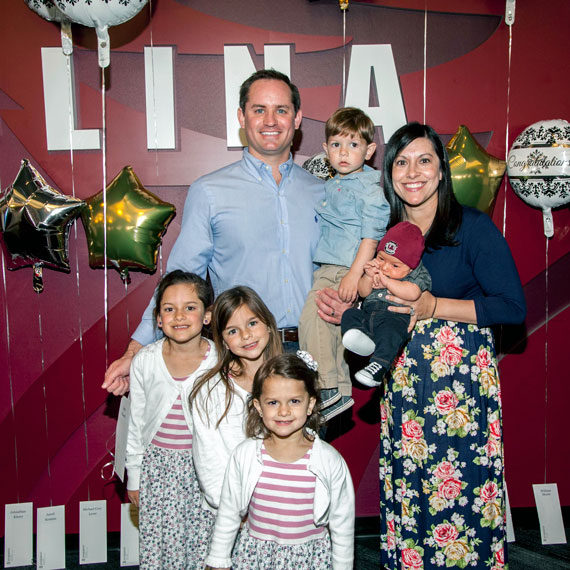 Recent University of South Carolina School of Medicine graduate Seth Howell was always interested in medicine, but his career goals changed in his junior year of high school after the 9/11 terrorist attacks.
"I joined Air Force ROTC while I was in college at Wingate, and I was commissioned as an officer after I graduated," Howell says. "As a pilot, I flew KC-135s. Our main mission was air refueling, but we also did some air medical evacuations. It was actually the air medical evacuation missions that re-sparked my interest to go into the field of medicine and pursue a career as a doctor."
After serving in the Air Force for nearly eight years, Howell decided to pursue medical school. As South Carolina natives, Howell and his wife, Veronica, knew they would like to return to the Palmetto State.
"The culture and the feel in Columbia was something that stood out when I was interviewing at medical schools, it felt very welcoming and inviting," Howell says. "It seemed like the students were very happy with their experience and like they worked very closely with the faculty members. So for me, it just felt like a good fit."
Howell was accepted into the class of 2018 and found that his prior military experience was beneficial as he began his tour in medical school.
"My experience helped me relate to people in a lot of different ways. One of the benefits of a military career is that you interact with so many different people from so many different backgrounds. I think that gives you a good perspective as you transition into a new career," Howell says.
Howell was already a father of three when he began medical school, and says being a little older and having a strong family support system was crucial to his success. While in medical school, Howell and his wife added two more children to their family.
"I now have five children, ages 8, 6, 4, 2 and 4 months. So, I think medical school was definitely a huge undertaking for my wife, especially," Howell says. "I'm not trying to diminish how hard medical school was, but I think medical school was probably harder for her than it was for me, in the sense that there was a lot of times that I'm sure she felt like a single parent. Without her support, it wouldn't have worked out as well as it did. She's a keeper!"
"I 100 percent would not hesitate to make the same decision to go to medical school at USC Columbia. It was a fantastic experience. I learned a tremendous amount, made some great friends and had some great mentors."

Seth Howell, M.D., Class of 2018
In May, Howell walked across the stage at the Koger Center and realized his dream of becoming a doctor. Now, he'll embark on the next stage of his training, a dermatology residency at Wake Forest University Baptist Medical Center in Winston-Salem, North Carolina.
"It's one of those situations where you are excited, but you also have some anxiety about what lies ahead. I think any brand new doctor just wants to make sure they are doing right by their patients and taking care of them the best they can," Howell says.
Last fall, Howell was able to get a preview of what to expect during his residency when he completed an away rotation at Wake Forest.
"When you do an away rotation, you really get a chance to see how you compare to some of your peers. I felt very well prepared coming out of USC in comparison to students from all over the country. I think the curriculum at USC really sets students up for success," Howell says.
As a native of Jefferson, South Carolina, a small town northeast of Columbia, Howell is familiar with the challenges rural communities have accessing health care. He hopes he can help increase access in at least one community.
"Dermatology is a career field that is notoriously understaffed, and sometimes it can take a very long time for patients to get in to see a dermatologist," Howell says. "I definitely want to be in a location that can help serve the rural population. In the Carolinas, there are a lot of opportunities to do that."
Wherever his career takes him, Howell is confident that he chose the right school for his medical education.
"I 100 percent would not hesitate to make the same decision to go to medical school at USC Columbia," Howell says. "It was a fantastic experience. I learned a tremendous amount, made some great friends and had some great mentors. I think all of those relationships will last a lifetime. I'm very appreciative of having had the opportunity to go to medical school in Columbia."
---
Share this Story! Let friends in your social network know what you are reading about
---