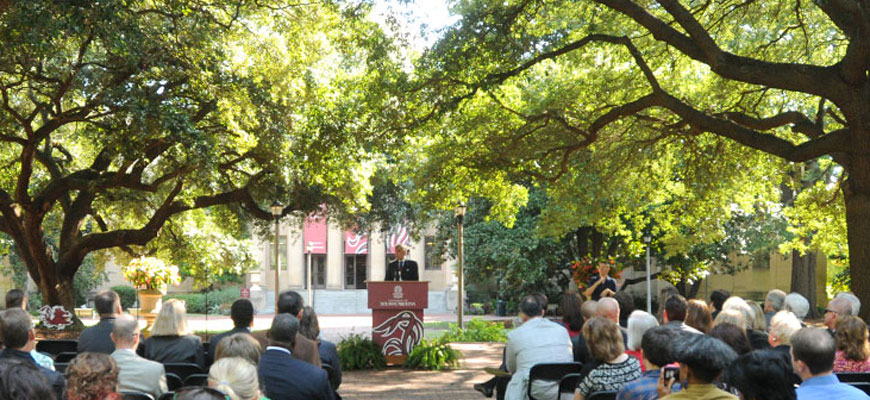 State of the University
President Pastides will discuss accomplishments, look to the future at annual address
---
---
University of South Carolina President Harris Pastides has seen tremendous change in his 10 years at the helm. For his annual State of the University address Wednesday (Oct. 3), he will look 10 years into the future to share his vision for the next decade.
He will discuss how the university will continue to make a college education affordable and accessible for all South Carolinians, as well as what physical changes are upcoming for our campus and how those changes will help our growing student population succeed.
Pastides also will look back over accomplishments from his 10 years as the university's president: the opening of new buildings on campus such as the Darla Moore School of Business and the School of Law; the growth of the student body to this year's record-setting incoming class of 7,700 new freshmen and transfer students, including more than 4,350 South Carolinians; the university's recognition as a Top Global University, and more specifically, one of the Best Global Universities across eight academic programs – from economics to public health to the sciences.
And, as always, the festivities will kick off with the "Mighty Sound of the Southeast" Carolina Marching Band performing on the Horseshoe.
All are invited to join in the fun on the Horseshoe starting at 10 a.m. Come early for a good seat. For those not on campus, the event will be livestreamed on Facebook.
---
Share this Story! Let friends in your social network know what you are reading about
---