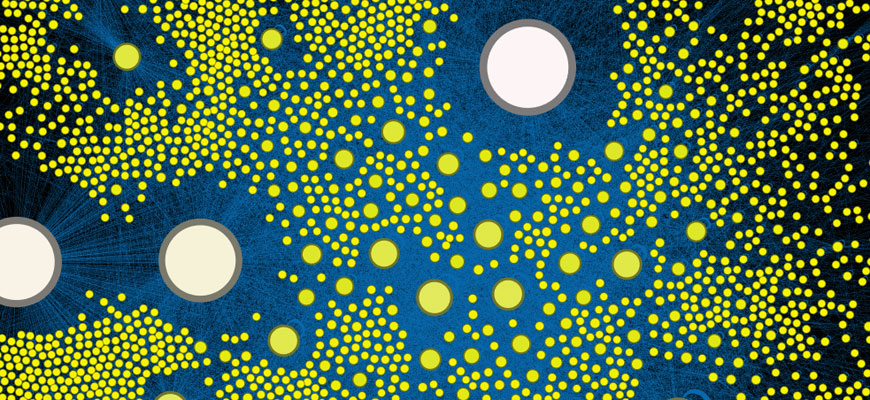 Let's get analytical
Using data analytics to measure social media interaction
---
By Chris Horn,
chorn@sc.edu
, 803-777-3687
---
Imagine how many threads of social media a professional sports team might generate in a single day. Now imagine tracking each one — every tweet, every Facebook comment, every Instagram post — every day for every team in Major League Baseball.
If you can get your mind wrapped around that, welcome to Nick Watanabe's world. The assistant professor of sport and entertainment management in the College of Hospitality, Retail and Sport Management uses data analytics to track and better understand the fast-moving dynamics of social media — especially in the realm of sports and entertainment.
"There are all of these people talking about a sporting event, especially while it's happening, and we use our analytics tools to plot out which voices are most dominant in the conversation," Watanabe says. "The team itself and some of the players have a big voice; some fans can penetrate the network and be important for 15 seconds, not 15 minutes — it's called the attention economy."
Watanabe has used data analytics to measure how social media can influence ticket sales — answer: ticket sales usually increase, but only marginally, as social media increases — and to better understand the digital attention economy.
"We're trying to understand this dynamic process of how social media can be a force for building a brand and selling a product," he says. "And how it changes in a moment."
With lead author and HRSM colleague Grace Yan, Watanabe has also collaborated on research focused on Twitter conversations that emerged during the NFL national anthem protests. Using analytic tools, the two researchers mapped out the influencers who drove the conversations in each side of the debate — those in favor of 'take a knee' and those calling for an NFL boycott. It's interesting to note, Watanabe says, that while the NFL itself had a large voice in those social media conversations, its influence was overshadowed by other voices.
Yan and Watanabe have also conducted similar research on social media and Olympic marketing.
---
Above, a rendering of the network of Twitter users who used the hashtag #SaveTheCrew to try to keep the Columbus Crew (a Major League Soccer team) from moving to Austin, Texas.
---
Share this Story! Let friends in your social network know what you are reading about
---