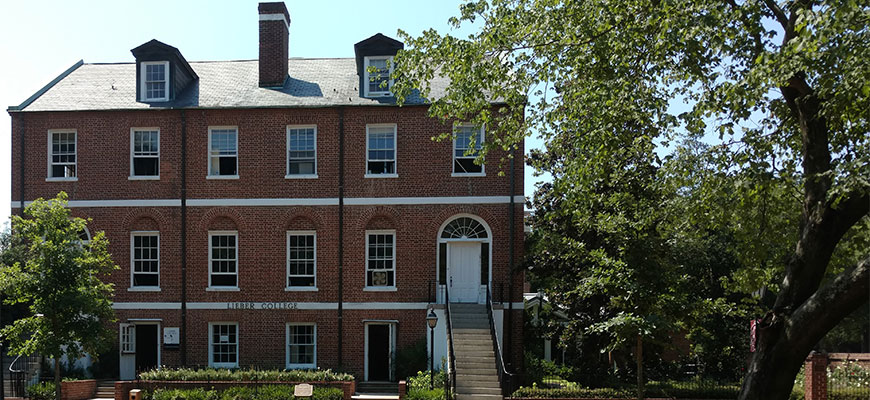 Renovation Recap: Lieber College
A look back at improvements made in the recent renovation
---
By Koby Padgett,
kpadgett@sc.edu
, 803-576-6701
---
The University of South Carolina provides an outstanding atmosphere not only for its students but also for its faculty and staff -- often ranking among the best employers in the state. The latest renovation to Lieber College provides much-needed upgrades contribute to the university's welcoming atmosphere and help attract and retain university talent.
That welcoming atmosphere is particularly important at Lieber College. Originally built in 1837, Lieber College houses the university's undergraduate admissions office, making it one of the first buildings that prospective students see. Located at the southwest entrance to the horseshoe along Sumter Street, the building once housed university professors, including Richard T. Greener, UofSC's first African American faculty member.
Renovations began in the spring of 2018. The main project, guided by project manager Jeff Abrams, brought a modern heating, ventilation and air conditioning unit to the building. This was met with rave reviews over the past year, as it has stabilized the office climate. Another major aspect included installing a new fire alarm system.
There was more to the renovation than just mechanical work, thanks to admission's coordination with Jim Sherry, director of construction and renovations with UofSC Housing. Many campus officials who moved back into Lieber in December have remarked that the updated bathrooms (done by Dwight Cathcart's construction services group) and better lighting make the atmosphere look more polished and feel more inviting.
"These updates give the building a fresh, updated look that is more professional and welcoming to prospective students, our guests and the public," says Scott Verzyl, associate vice president for enrollment management and dean of undergraduate admissions. "This renovation also makes for a more comfortable and productive working environment for the staff in the building."
The Facilities Department continues to work across the system's campuses to provide these updates that makes life better for students, faculty and staff every day.
---
Share this Story! Let friends in your social network know what you are reading about
---