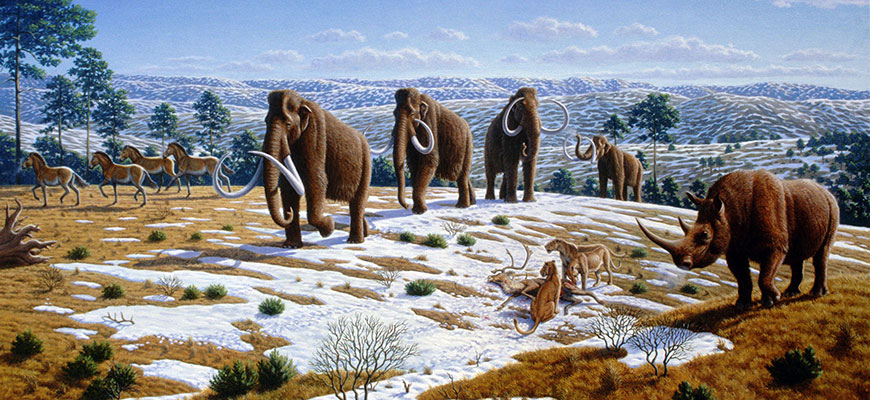 A megaphone for scholarship
Faculty share research, expertise nationally via The Conversation
---
Posted on: January 22, 2020; Updated on: January 22, 2020
By Carol J.G. Ward,
ward8@mailbox.sc.edu
, 803-777-7549
---
In the two years the University of South Carolina has been working with The Conversation, more than 40 faculty members have contributed 72 articles on a variety of topics related to their research and expertise.
Through The Conversation, a nonprofit publisher of commentary and analysis on topics of interest to a mainstream audience, faculty have tackled topics ranging from Chernobyl to millennial debt, from Brexit to school shootings. Their articles have been republished in dozens of newspapers, magazines and other media outlets, including Smithsonian Magazine, The Washington Post and Salon and have more than 2.3 million reads in hundreds of countries from Argentina to Yemen.
For example, this fall Christopher Moore with the S.C. Institute of Archaeology and Anthropology (College of Arts and Sciences) shared his research from White Pond near Elgin, South Carolina, on the controversial Younger Dryas Impact Hypothesis. Findings at research sites around the world are providing mounting evidence to support this theory that suggests an extraterrestrial body crashing to Earth almost 13,000 years ago caused the extinction of large animals, such as sabre-tooth cats and mastodons, and a probable population decline in early humans.
In an article titled "New evidence that an extraterrestrial collision 12,800 years ago triggered an abrupt climate change for Earth," Moore wrote, "Some geologists, however, subscribe to what is called the impact hypothesis: the idea that a fragmented comet or asteroid collided with the Earth 12,800 years ago and caused this abrupt climate event. Along with disrupting the glacial ice-sheet and shutting down ocean currents, this hypothesis holds that the extraterrestrial impact also triggered an 'impact winter' by setting off massive wildfires that blocked sunlight with their smoke."
Moore's article was picked up by several national media outlets, including The Associated Press, The Baltimore Sun and Astronomy magazine, and is one of the highest read articles written by UofSC faculty.
Here is a sampling of other articles written by UofSC faculty this past fall:
Mormons in Mexico: A brief history of polygamy, cartel violence and faith
Author: Rebecca Janzen, languages, literatures and culture
Following the news in November of a massacre of members of Mormon family in Mexico, Rebecca Janzen reached out to university communications. Janzen has written a book about Mormons and Mennonites in Mexico. The same day, editors at The Conversation were looking for a faculty member to write about the LeBaron group, victims of the massacre. An editor worked with Janzen on an article that was published the next day.
Excerpt: "In the context of so much bloodshed, the LeBaron killings are both highly unusual and tragically quotidian. Unlike most murder victims in Mexico, the LeBarons are U.S. citizens and Mormons – part of a religious community that broke away from Utah's Church of Latter-Day Saints years ago. But, as many Mexican journalists have written, the peace activism of family member Julián LeBaron could also have made his community a target. And the LeBarons have a history of violent encounters with organized crime."
Read more about Janzen's research.
What is an oligarch?
Author: Joel Samuels, law
Joel Samuels recently returned from a trip to Europe, including Ukraine, and has previously written for The Conversation about the 12 Russian nationals who were indicted for hacking the Democratic National Committee. When editors at The Conversation asked for a faculty member to explain what an oligarch is, he had the expertise to provide the answer.
Excerpt: "With the impeachment hearings for President Donald Trump under way, several American diplomats and ambassadors have testified about the influence of oligarchs on the Trump administration. … Over 2,300 years ago, Aristotle coined the term oligarchy as he contemplated the forms of state governance. Like aristocracy, oligarchy meant rule by the few, as contrasted with democracy, which is rule by the people. … Oligarchs were not formally part of the government. They were private individuals who benefited from government connections to amass huge wealth in short periods."
Read Samuels' article, "What is an oligarch?"
Anti-vaccination mothers have outsized voice on social media – pro-vaccination parents could make a difference
Authors: Brooke McKeever and Robert McKeever, journalism and mass communications
To better understand people's communication behaviors related to childhood vaccinations, Brooke and Robert McKeever conducted research to examine the voices most central to this discussion online — mothers. Their findings show that moms who oppose vaccinations communicate most about the issue.
Excerpt: "The World Health Organization identified the reluctance or refusal to vaccinate despite the availability of vaccines as one of 10 top threats to global health in 2019. ... Our work suggests that those who agree with the scientific facts about vaccination may not feel the need to pay attention to this issue or voice their opinions online. ... But from a health communication perspective, it is important that parents who support vaccination voice their opinions and experiences, particularly in online environments."
Read Brooke and Robert McKeever's full article.
Long wait times in ERs drive up costs, signal health care distress
Author: Lindsey Woodworth, economics
In a new study, Lindsey Woodworth analyzed how emergency room wait times affect health care costs and found that a 10-minute increase in ER wait time among the most critical patients will increase the hospital's cost to care for the patient by an average of 6 percent.
Excerpt: "Over a decade ago, the Institute of Medicine offered an ominous warning: 'Underneath the surface, a national crisis in emergency care has been brewing and is now beginning to come into full view.' Now the view is quite clear. ERs are packed, and wait times are growing longer each year. In fact, even if you're having a heart attack, you may have to wait to get to the doctor. The problem is, patients get sicker the longer they wait. Oh, by the way, sicker patients cost more to care for."
Read Woodworth's full article.
---
Submit a pitch
If you are interested in writing for The Conversation, contact your college communicator for tips on writing a pitch and to connect you with the appropriate editor.
Why join The Conversation? It is an excellent platform to highlight the university's research and impact. In addition, contributing an article puts a public spotlight on faculty research and expertise, drives more readers to scholarly articles and can lead to additional media opportunities and connections with other scholars.
---