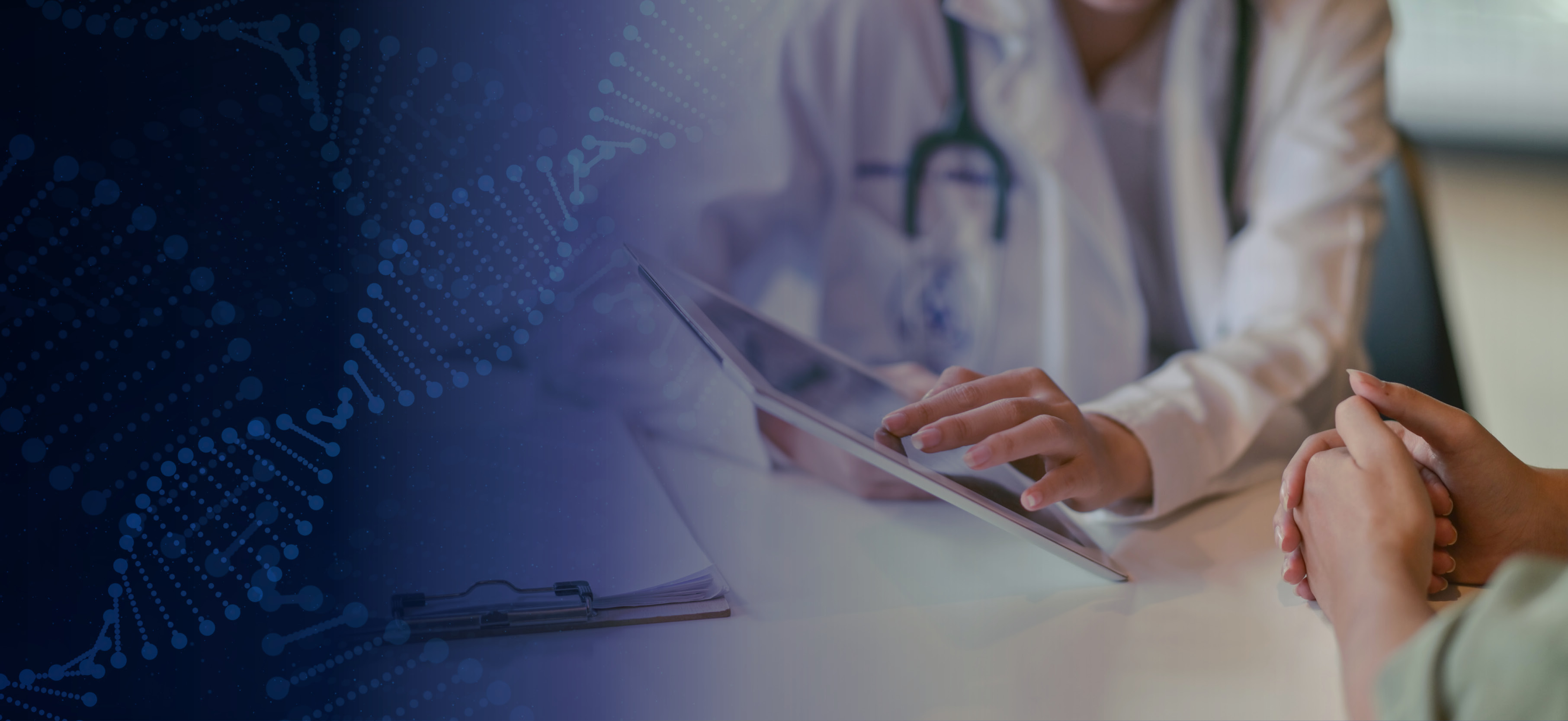 Genetic counseling program produces impactful leaders
School of Medicine Columbia's program fulfills needs statewide and beyond
---
By Margaret Gregory,
margaret.gregory@uscmed.sc.edu
, 803-216-3384
---
The University of South Carolina School of Medicine Columbia is developing a reputation for producing leaders in the field of genetic counseling, as many are being tapped to develop new programs across the country.
Genetic counselors work with patients to help them understand and manage the potential effects of a genetic, or inherited, medical condition. They also help patients evaluate the risk of their family members also being impacted by the condition.
The UofSC School of Medicine was the first in the Southeast to develop a genetic counseling training program, and it was just the 10th program in the nation at the time when it matriculated its first class in 1985. The training program remains the only one of its kind in South Carolina.
Of the 50 programs across the U.S., more than 25 percent have had School of Medicine alumni in leadership roles. Twelve graduates have gone on to become directors and assistant directors at other programs; five of those are founding directors, building programs from the ground up.
Why is the School of Medicine's genetic counseling program so successful in producing leaders? Several of the program's graduates attribute their success to the dedication of the program's leaders to help them develop their passion in the field, providing guidance and training in not only the didactic portion of their studies, but also in their personal development.
Fulfilling a need
Holly Zimmerman earned her master's in genetic counseling from the School of Medicine in 2007. She knew from her interview that the program could provide the challenge she was seeking.
"I find that relationships are important and that approach was fostered at UofSC. The faculty were invested in more than whether you can pass the test. They truly wanted you to succeed," Zimmerman says.
After graduation, Zimmerman returned to her home state of Mississippi to work at the University of Mississippi Medical Center, where she was the only genetic counselor in the entire state for several years. She eventually recruited and developed a team of genetic counselors to provide comprehensive genetic counseling services. She spent more than 10 years in Mississippi before being recruited to become the founding director of the genetic counseling training program at the University of Nebraska.
One huge takeaway for me was how we were intertwined in the community. We were not just learning in the class but were engaging with patients impacted by genetic disorders. It was a great reminder that we are there for a purpose.

Holly Zimmerman
Zimmerman hopes to mirror much of what she experienced during her time at South Carolina with her new program, which took its first class of students during the fall of 2019.
"One huge takeaway for me was how we were intertwined in the community. We were not just learning in the class but were engaging with patients impacted by genetic disorders. It was a great reminder that we are there for a purpose," says Zimmerman, who received the School of Medicine's Distinguished Genetic Counseling Alumni Award in 2019.
Another alumna is currently seeking accreditation to launch a new program at Wake Forest University. Upon approval, it would be the second genetic counseling training program in North Carolina. Emily Lisi completed her studies in genetic counseling from South Carolina in 2002. She then went on to programs at Johns Hopkins Medicine, Emory University School of Medicine and the Mayo Clinic. During that time, she discovered that she enjoyed working with graduate students and, when she moved to Winston-Salem, North Carolina, she realized Wake Forest would be the perfect area to start a new program.
"What I learned at UofSC's program was that while it was a rigorous academic schedule, we had the benefit of being able to do rotations in a wide range of patient populations. The staff also helped me develop as a writer in doing research, which can be very intimidating. I didn't know I enjoyed research until I went to grad school," Lisi says.
Nurturing leaders
For MaryAnn Campion, she knew that she wanted to return to education after attaining her master's in genetic counseling from the School of Medicine Columbia in 1998.
"I learned early that genetic counselors are in essence educators. That's where I saw the opportunity for my career to focus on education within the field of genetics. You can't be stagnant or bored because the field is constantly changing," says Campion, the 2011 recipient of the School of Medicine's Distinguished Genetic Counseling Alumni Award.
Campion founded the genetic counseling training program at Boston University, went on to earn her doctorate in education, and is now a clinical associate professor of genetics at Stanford University. Campion says the faculty at South Carolina greatly influenced her trajectory. When she was just a few years out of school, she sought career advice from Janice Edwards, who has served as program director for UofSC's genetic counseling program since the beginning of its development in 1983.
"I valued her opinion and input on what questions I should be asking and how to proceed in establishing a new program," Campion says.
From Jill Fischer's perspective, she also recognizes that faculty involvement does not end at graduation.
"The program leadership is extremely hands-on, involved in teaching and supervising us as students. And after graduation, we are invited back to campus to speak to students, we meet at national conferences, and I know that at any time if I have a question, they are always willing and ready to assist me," Fischer says.
Fischer, who completed the program in genetic counseling in 1993, was named Most Outstanding Genetic Counselor and in 2003 was honored with the School of Medicine's Distinguished Master's Alumni Award. She has since gone on to be director for the genetic counseling training program at Long Island University in New York and is now launching a program at Kean University in New Jersey. The new program is expected to admit its first class of students in 2020.
Community involvement
Lynn Holt says she knew that she wanted to be a genetic counselor after reading some literature in her career counselor's office in high school. While she interviewed with several programs, she ultimately chose to attend the UofSC School of Medicine's genetic counseling program because of the supportive and challenging environment.
"It had a robust clinical offering at places outside of the university. We were exposed to a varied experience and the program administration seemed very strong," she says.
Holt has adapted that same style with the program she founded at the University of Alabama at Birmingham.
"I recognized through what I learned at USC that there is more than one way to provide services and to expose students to experiences that give them a wider net of where they can go," she adds.
For Edwards, it is more than just training students in a particular field of study.
"We want our students to know that they are part of our community, serving families, individuals and organizations, and we hope that continues on in their personal careers as they advance," Edwards says. "We are fortunate that our students can tap all the resources and expertise within our state, and that allows us to build community engagement as part of our program."
And, because genetic counseling is an ever-growing and ever-changing field, she ensures the faculty and staff for the program remain committed to challenging the students who will be the next generation of leaders for genetic counselors.
---
Share this Story! Let friends in your social network know what you are reading about
---