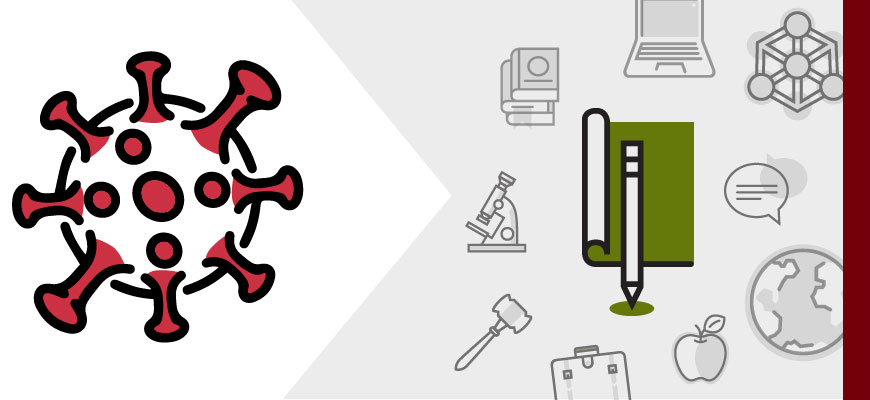 COVID-19 response: Teachers, students and parents explore a new type of learning
Education professor offers advice in the midst of the coronavirus pandemic
---
By Megan Sexton,
msexton@mailbox.sc.edu
---
As the coronavirus threatens health and upends daily life, members of the UofSC community family are rising to the challenge with a spirit of resilience and concern for others. See more stories.
Beth White is the undergraduate program coordinator and a clinical instructor of elementary education in the university's College of Education. We talked to her about advice for students, parents and teachers in the midst of the coronavirus pandemic.
If there is one point you could make to parents of elementary school-aged children about education and this pandemic, what would it be?
Your actions in this time of crisis provide a demonstration for how elementary school-aged children learn to view problems. Everything you do is a demonstration. What are they learning from you? Do they know they can be faced with a problem and work through it? The solution may come quickly, or it may take time. How will you include your school-aged children in making decisions? Let them have ownership when it is appropriate. Teachers have been working in classrooms to release responsibility. How can you continue?
What are some of the factors you think we should be thinking about in terms of teaching young children in the next few weeks or months?
Prioritize. Decide what is most important and create a plan for that and let school-aged children help. Make reading a priority, no matter the age. Read! Read! Read! Immerse children and young adults in literature, whether it is short texts from an online article, a picture book, a young adult novel or lyrics from a song. This can be a read aloud or independent reading time.
Engage in conversation. This means adults must be fully present in conversations where the dialogue is back and forth. Ask questions. When a young child asks a question, begin your answer with something like, "What do you think?" Following a read aloud or reading time, talk about the texts. This is intended to be conversational and not a quiz. Talk reader to reader. This may take practice, but it is a shared experience that is proven to build relationships, vocabulary and knowledge.
Structure is imperative. Create a schedule or structure for your day. Again, let school-aged learners contribute to the construction of the schedule. The more ownership they have the more they engage with it.
What do you see as a range of possible outcomes relating to education?
Relationships matter. The narratives of learners continue to be written, whether in the presence of a classroom teacher or at home in the presence of family. Write the best narratives. Learners' identities will have a stronger foundation if they see themselves as mathematicians, scientists, readers and artists.
What advice would you offer to both student teachers and classroom teachers about ways to prepare, get through, and, eventually, move past this pandemic?
Focus on what is most important: learners and the passion that brought you to this profession. The events going on around us are our reality. How can you best continue to support your learners while providing the forum for them to learn the content?
Explore the work around you that colleagues are doing. How are they communicating? What is most effective? With parents being inundated with virtual communication, teachers need to be organized, goal-orientated and succinct in their exchanges. All of this is critical in each student's trajectory for learning. This includes the teacher's own intellectual spirit.
---
Share this Story! Let friends in your social network know what you are reading about
---