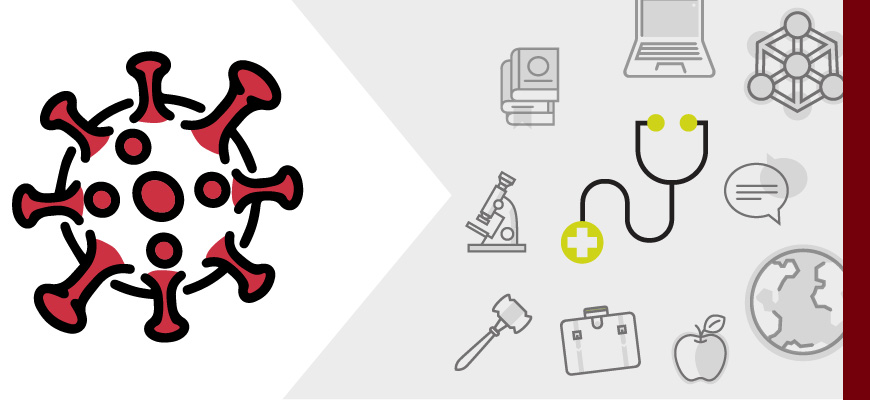 COVID-19 impact: Nurses work on front lines of pandemic
---
By Tenell Felder,
tenell@mailbox.sc.edu
---
As the coronavirus threatens health and upends daily life throughout the world, UofSC Today is turning to our faculty to help us make sense of it all. While no one can predict exactly what will happen in the coming weeks and months, our faculty can help us ask the right questions and put important context around emerging events.
Alicia Ribar, clinical associate professor at the College of Nursing, provides insight into how the COVID-19 pandemic has and will affect the field of nursing. Ribar has practiced nursing for 26 years and has had active clinical practices in acute and primary care pediatric and family practice.
How will COVID-19 impact nursing?
This pandemic will have major impacts on all aspects of nursing — from students wishing to enter the profession, students already in coursework striving to become nurses and those that teach them, most assuredly practicing nurses and even retired nurses.
The major impact for me that I see and hear fellow nurses describing is the way that they are delivering care. Nurses possess unique skills that allow for the delivery of very specialized technical skills that are ground in the human act of caring. In short, nurses humanize health care.
The unique challenge that most nurses will face is how they can continue to deliver care from behind our personal protective equipment (PPE), but I have no doubt that we will be up to the challenge.
What could the public do to show support to our nurses who are at the front lines of this pandemic?
The public can support nurses in two primary ways. Nurses, as well as all health care professionals, have experienced severe shortages in personal protective equipment as they work on the front lines to provide vital care to COVID-19 patients. The public can draw attention to the vital lack of PPE by contacting local, state and federal officials to do everything possible to increase PPE distribution.
Secondly, stay home. The public needs to follow recommendations to stay home even in areas where mandatory stay-at-home orders are not in place. Limiting social interactions is the cheapest and best way to slow spread of the virus.
How are nurses preparing to treat COVID-19 patients?
Nurses have unique training in symptom assessment and prioritization of patient needs. Nurses assess and identify patients in need of the most urgent services and triage those patients accordingly. The recent pandemic does not change basic nursing care that is provided at all times to patients. Nurses will continue to assess, comfort and advocate to provide the best care for each and every patient during this crisis.
Nurses in hard-hit areas are facing not only shortages of personal protective equipment, but also an increasing and potentially overwhelming number of patients. What would you say to a nurse facing these circumstances?
Stay true; advocate for yourself, your profession and your patients. Focus on your training — you know how to prioritize, even under these stressful situations — and be persistent. Most importantly, be sure to take breaks and care for yourself.
What would you say to a patient?
A major role of a nurse is to advocate for patient safety. Even under these stressful and confusing times, nurses will continue to go above and beyond to center care around the patient and their best interest.
---
Share this Story! Let friends in your social network know what you are reading about
---