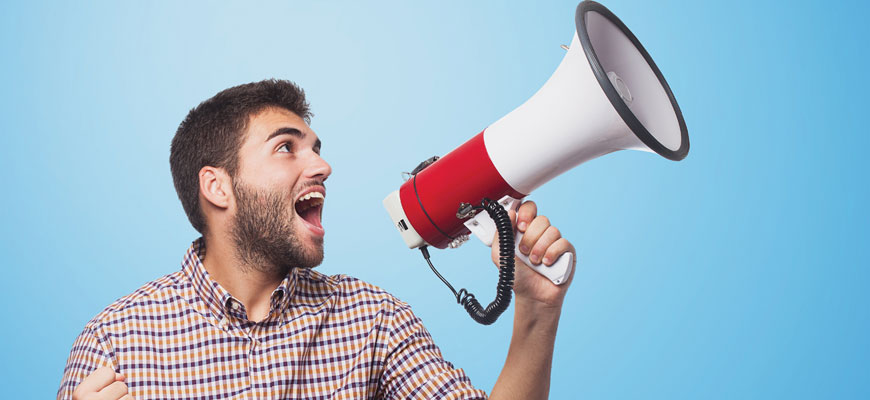 Attention shoppers!
COVID-19 and the retail sector
---
By Chris Horn,
chorn@sc.edu
, 803-777-3687
---
Retail sales in the U.S. account for about one-half of personal consumer spending and nearly one-third of the country's gross domestic product. But COVID-19 and its accompanying ripples — social distancing, lockdowns, layoffs and changes in consumer behavior — have unleashed turmoil in the retail sector.
Jeff Campbell, an associate professor and chair of the retailing department in the College of Hospitality, Retail and Sport Management, offers his perspective on the current landscape in retailing and what lies ahead.
Some brick-and-mortar retail stores were on shaky ground before the pandemic, and the subsequent shutdown and changes in consumer behavior might be the death knell for retailers like Neiman Marcus, J.C. Penney and Pier 1 Imports, all of which have announced bankruptcy. Why are some retail sectors surviving the pandemic better than others?
The retailers who did a better job integrating e-commerce as their primary contact point have certainly fared better in the COVID landscape. Others have struggled as customers stayed away. Malls had already begun a transformation over the past few years, and COVID-19 has really moved up the speed at which this is happening. It's difficult to have a retail experience in a brick-and-mortar store when you're wearing masks and observing social distancing and interacting through plexiglass. E-commerce has made the shopping mall less attractive, and customer options via online have really pressured traditional department stores and shopping malls overall.
Will there be some pent-up demand for in-person shopping in a post-pandemic world? Or are we seeing a long-term shift in consumer behavior in favor of the digital marketplace?
There's been a steady growth in the digital marketplace, and I think more people are now seeing the value, for example, of ordering groceries or food online as well as other retail products. Yes, there's going to be some pent-up demand as shoppers want to get out of the house and buy something to make themselves feel better. Shoppers want to interact with their products and the stores that sell them. The last few months have shown the retail shopper is resilient. However, continued unemployment will have an impact on future demand, and as more people continue to work from home, the digital retail marketplace should benefit greatly moving forward.
Which retail sectors will have the best prospects of surviving the pandemic's ongoing effects, and which are most vulnerable to losing critical market share?
Clothing retailers are certainly struggling. Big ticket items such as auto sales continue to struggle as people stay home, and many are continuing to adjust to being at home for longer periods. However, other sectors such as home improvement items, electronics and routine needs sectors of food and grocery all remain strong and should continue being positive as we work through the crisis.
Retailers have been rolling out some innovative gimmicks to lure customers. Which, in your opinion, have been successful and which have been flops?
It's interesting to see the different strategies that companies are using to connect with customers, particularly through television, radio and print media. Many retail companies and brands are offering discounts for medical personnel, first responders, military and educators, which might prove successful and are good business practices, even if temporary. Customers are more understanding when retailers and brands acknowledge the situation without appearing to leverage it for profit purposes. McDonald's, for example, splitting their golden arches or other companies like Volkswagen and Coca-Cola splitting their brand logos to support social distancing might cause some to see these actions as more of a gimmick rather than meaningful support. High-end retailers also have to balance advertising aspirational products when many Americans have lost their jobs or been furloughed.
What advice would you offer to mom-and-pop retailers who are trying to hang on during this desperate time?
Don't try to be everything to everybody, and really take the time to understand your core customers and what their expectations are for your specific products and services. Make sure your employees are keenly aware of great customer service during this time. Also consider your product assortments and how you can connect with your customers online in a unique way and make your products compelling enough to buy. Having both a brick-and-mortar location and online presence will certainly be of great benefit. Most importantly, don't give up. Customers will always remember great service, which can be a positive interactive experience in the store, a personal email to your customers or fast and free shipping. All of it matters right now.
---
Share this Story! Let friends in your social network know what you are reading about
---