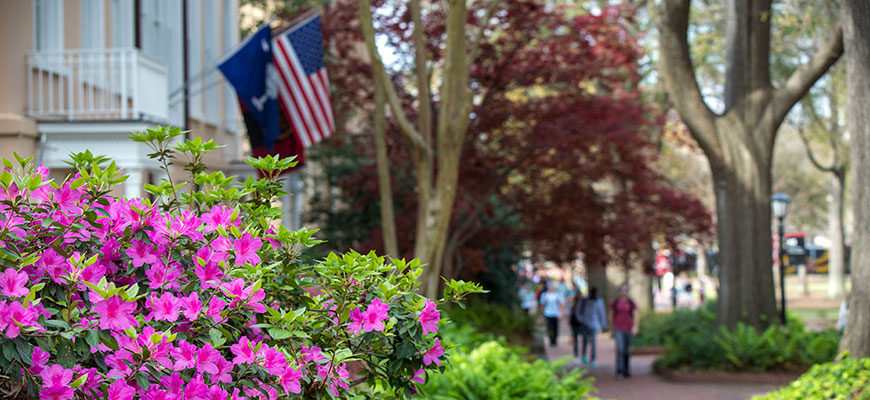 Moody's reaffirms UofSC's strong financial position
---
By Jeff Stensland,
stenslan@mailbox.sc.edu
, 803-767-5508
---
The University of South Carolina system's financial outlook remains bright despite challenges affecting the higher education sector during the ongoing COVID-19 pandemic, according to a new report issued by Moody's Investors Service, the gold standard of credit rating agencies.
UofSC earned Moody's "Aa2 rating," one of the highest designations granted by the agency. The rating signifies a stable long-term financial outlook for the state's flagship university and is based on a detailed analysis of the university system's revenue, existing debt and forecast of its ability to serve the needs of future students.
The report cites the university's financial discipline, as well at its "comparatively large scale with operating revenue of over $1.4 billion, national reputation, and role as the flagship university in the State of South Carolina."
"The University of South Carolina's excellent strategic positioning as a system, including the state's flagship and a leading research institution, will result in measured growth in enrollment and student generated revenue," according to the report.
Despite a modest dip in fall 2020 of nonresident undergraduate enrollment, the university's Columbia campus gained enrollment for its graduate programs during the pandemic. The university also implemented a series of comprehensive cost-saving measures to offset the financial impact of COVID while protecting its core academic and research mission.
"This report validates the tireless work our fiscal affairs staff to ensure the university system gets through the pandemic but also is well positioned to achieve even greater success in years to come," said UofSC President Bob Caslen. "Our entire university community should be congratulated for its ongoing efforts to ensure we meet our mission to serve our students and the people of South Carolina."
---
Share this Story! Let friends in your social network know what you are reading about
---