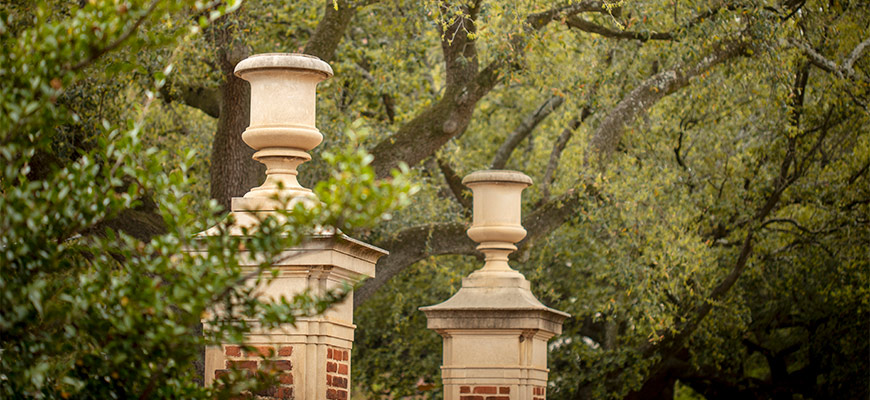 UofSC faculty members win SC Humanities award
---
---
Lydia Brandt in the College of Arts and Sciences and Kasie Whitener in the Darla Moore School of Business won the Fresh Voices in the Humanities Award, which will be presented at the annual Governor's Awards in the Humanities luncheon and award ceremony Oct. 21 at the Pastides Alumni Center.
Why it matters:
The Fresh Voices in the Humanities Award recognizes individuals who use culture and history to bring people together, but whose efforts have gone relatively unnoticed beyond their own communities.


The award was established by South Carolina Humanities in 2018 to be presented alongside its Governor's Award in the Humanities, which recognizes outstanding achievement in the humanities.


UofSC has had more Fresh Voices in the Humanities Award winners than any other South Carolina college. Previous UofSC winners are English professor Scott Gwara (2019) and alumni Marcus Amaker (2019) and Anna Catherine Parham (2018).

About Lydia Brandt
Brandt teaches the history of architecture, American art and the theories and methods of historic preservation. Her essays on American architecture have appeared in numerous magazines and books. She authored three National Register of Historic Places nominations in Columbia and completed a survey of 750 buildings in the city with a special focus on mid-20th-century modern architecture. Brandt helped lead the campaign for a monument to the university's first African American professor, Richard T. Greener, erected in 2018.
About Kasie Whitener
Whitener is a business owner and teaches classes in entrepreneurship and strategic management at the Moore School. Her second novel, Before Pittsburgh, will be released Aug. 17. Whitener hosts a weekly radio show, serves as board member to the South Carolina Writers Association and on the South Carolina Humanities Speakers' Bureau. At the Women's Business Center of South Carolina, she led a resource mapping project to create a comprehensive resource database for entrepreneurs and small-business owners in South Carolina.
About SC Humanities
South Carolina Humanities, established in 1973, presents and supports literary initiatives, lectures, exhibits, festivals, publications, oral history projects, videos and other humanities-based experiences that reach more than 250,000 South Carolinians annually.
---
Share this Story! Let friends in your social network know what you are reading about
---