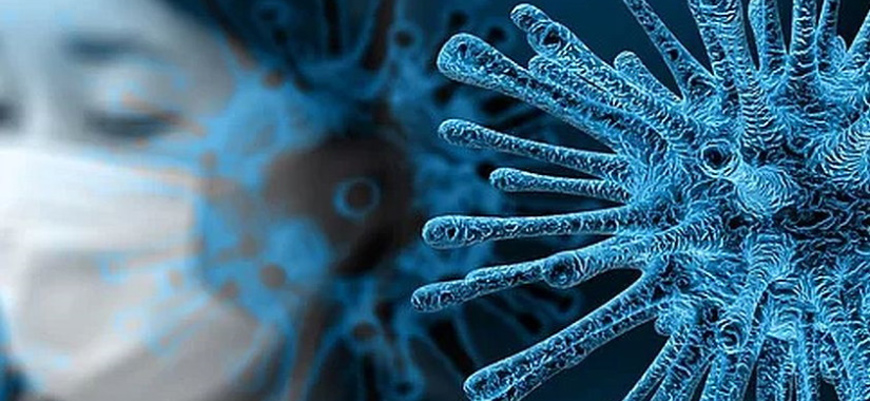 UofSC researchers lead study to help state health officials fight COVID
SC Strong study provides key information on residents' opinions about testing, vaccinations, risk
---
By Page Ivey,
pivey@mailbox.sc.edu
, 803-777-3085
---
For the past year, public health researchers at the University of South Carolina and other colleges across the state have worked to provide information about COVID-19's impact in communities and what people are thinking about the disease, testing and vaccinations.
The information helped staff at the state health department and policymakers create initiatives, regulations and incentives to reduce the spread of COVID in South Carolina, provided forecasting models for what comes next and offered a glimpse into how to be better prepared for the next pandemic, which likely will come sooner rather than later.
"If you think about it, we've had pandemics and epidemics every year for the last 10 years: We had Ebola, we had Zika, we had H1N1. There was a multistate fungal outbreak that happened a couple of years ago," says Arnold School of Public Health professor Melissa Nolan, an epidemiologist and expert in infectious disease and health disparities who led UofSC's work on the SC Strong project. "They're always going to be here but clearly not on this scale."
Researchers created four time-based cohorts of residents who were getting tested for COVID and asked them a range of questions about their opinions of their own risk, whether they knew anyone with COVID, their views on the vaccine and concerns about their children's risk.
"It was interesting as people's concern for their health and their risk of getting it went down, we started seeing more cases testing positive," Nolan says. "I think people got less afraid of it, which then interestingly resulted in them being more likely to get it."
By the last cohort, which was surveyed in August and September 2021, every participant knew someone who had tested positive for COVID. That factor may have driven some who were hesitant to get vaccinated ultimately to get their shots.
"Our vaccine hesitancy definitely declined over time. We saw a large number of people getting vaccinated in this last cohort that had previously not wanted to. I think a lot of that had to do with them knowing a close family member or friend who was very ill," Nolan says.
The most recent study results showed the South Carolina COVID "hotspots" had moved to smaller cities and towns, including Abbeville, Conway and Gaffney. Greenville, Charleston and Georgetown statistics indicated that a number of residents who had previously tested positive for COVID had lost their antibody protection and, if unvaccinated, were at risk of re-infection.
Nolan says there is no way to tell how the information the study provided may have affected official decisions made by the Department of Health and Environmental Control. But she did point to one example.
"We had found that people in our Cohort 2 reported that they preferred going to a drive-up clinic vs. the clinician's offices," Nolan says. "There was kind of a shift where DHEC was starting to create more pop-up clinics early in the spring. So I'd like to think that was a result of the work that we did, that they were trying to listen to what people wanted and respond accordingly."
Other information did not seem to draw a similar reaction.
For example, Nolan says the research predicted in May that children would be the highest risk group in the next few months and that was borne out when school-age children returned to classrooms in the fall.
I think people got less afraid of it, which then interestingly resulted in them being more likely to get it.

Melissa Nolan, epidemiologist and infectious disease expert
The research also showed waning protection for those who were vaccinated, which points to a need for booster shots as several new variants of COVID-19 are developing around the world.
"There's a variety of scenarios, and we're either going to continue to see the decline or we're going to see a small uptick right around the holidays," Nolan says. "And I think a lot of that just depends on whether people get their boosters. It also depends on if a new variant comes in to play. There's three major variants that are trying to take hold in Latin America. And if one of those is able to really jump off, that would be a big concern for us."
The next phase for the SC Strong study is to see whether people would use at-home COVID-19 tests if they were provided. Testing was a key component to helping control the spread of the disease, but the research on people's willingness to take at-home tests could help with other public health issues, Nolan says.
"Thinking beyond the pandemic to how can we utilize these at-home test for other public health concerns, could we use this as a way to screen for prediabetes? How could we use this for STDs (sexually transmitted diseases)?" Nolan says. "We know that rural and minority populations are more at risk for some of these conditions and they have less health care access. So at-home testing could be kind of a bridge to give you some early information to know if you would be high risk or if you would need to see the doctor."
---
Share this Story! Let friends in your social network know what you are reading about
---