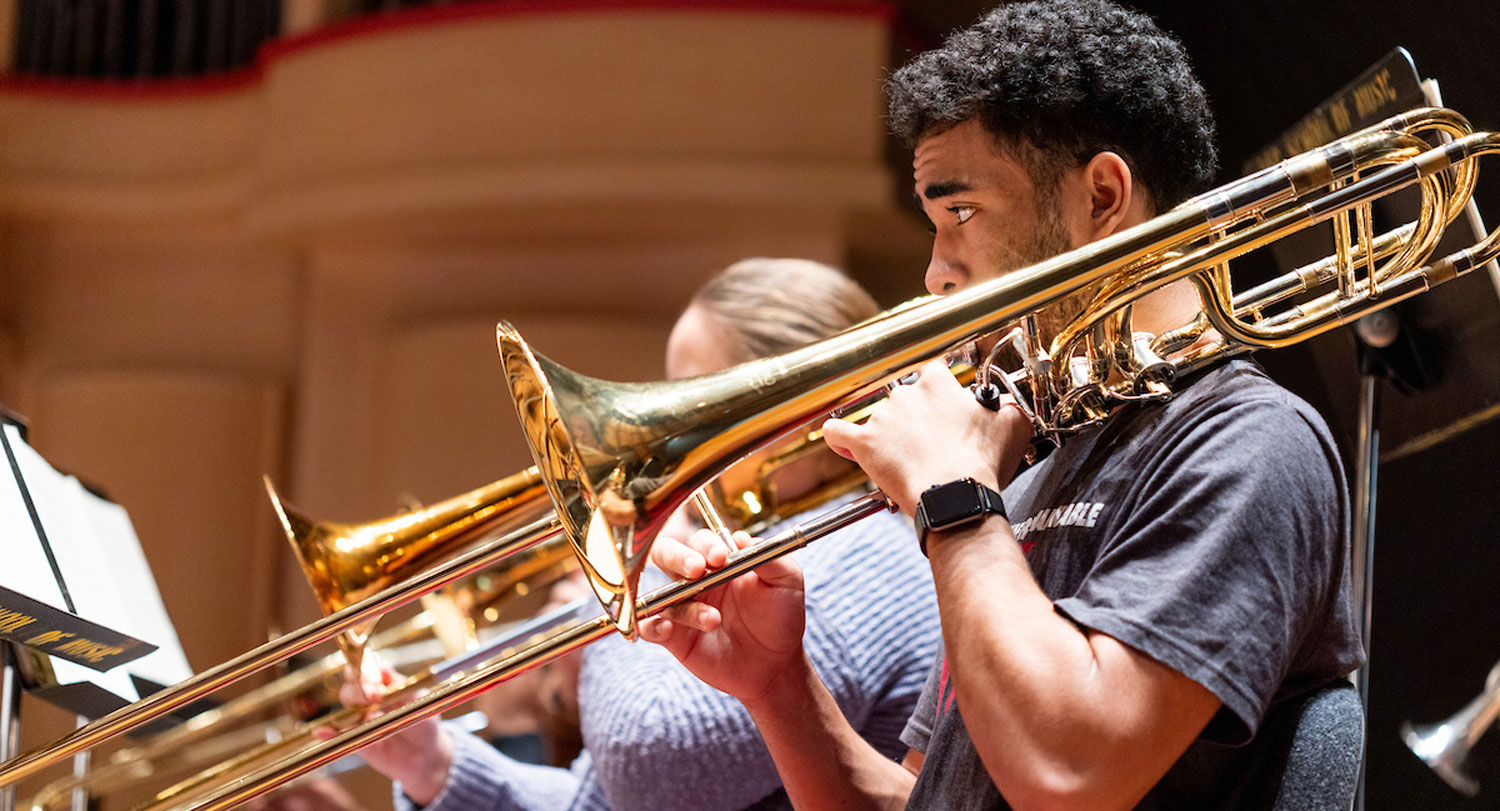 The School of Music's jazz program is getting a new home in a familiar place: Greene Street United Methodist Church.
The dedicated space demonstrates the school's commitment to making the University of South Carolina a destination for jazz studies, Dean Tayloe Harding says.
"There is likely no other major jazz program in the country that will offer a stand-alone facility of this nature that has a historic connection to the community and will also provide students with a modern, world-class educational experience," Harding says.
The announcement is the latest chapter in the long-standing partnership between the
School of Music and the church congregation. Since 2009, the church has hosted some of the school's concerts and children's music lessons, among other joint community outreach efforts.
The church property, located near the school on the corner of Greene and Assembly streets, was purchased in 2020 by the USC Development Foundation from the United Methodist Conference for $1.1 million. Through a lease agreement with the university, the jazz studies program will be allowed to use the church buildings for concert performances, practice space and offices. Meanwhile, the church congregation will continue worshipping in the sanctuary for the next five years with the opportunity to extend that time.
"It's a step toward a new identity as a congregation and it is a win for everybody," says the Rev. Lex McDonald, former pastor of the church. "The School of Music gets beautiful, ample space it really needed, and the congregation gets a place to worship for now and for their beloved building to remain intact."
Renovations began in August 2022, funded by $2.5 million in university institutional capital improvement funds. The renovations will preserve the building structures, leaving the historic sanctuary intact. Faculty offices and studios have been added, and a main rehearsal and classroom space will be completed by summer 2023.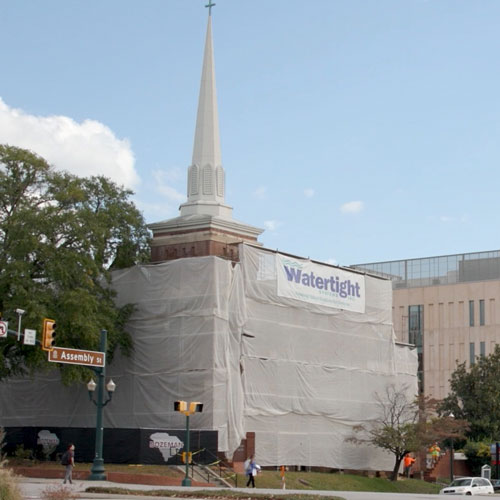 The School of Music anticipates that a second phase of renovations would add more offices, a small library and student canteen space. There are also plans for upgrading lighting and audio in the sanctuary for campus and public performances. Basement improvements would create student rehearsal and practice space, a recording control room and a café with space for live music that could be operated in partnership with the university's College of Hospitality, Retail and Sport Management.
Enhancing the School of Music's jazz program will address a statewide void in jazz education, which is offered at only a handful of South Carolina high schools. USC's jazz studies program produces innovative modern music professionals who can improvise, compose and collaborate as artists.
Matt White, chair of the jazz studies program, says jazz music bridges cultural, religious, ethnic and age differences in a diverse world.
"These investments position us to be the premier public institution teaching diverse musicians via America's most important cultural export," White says. "Additionally, we can make a meaningful impact in reaching communities, training public teachers and building awareness of South Carolina's rich musical heritage."