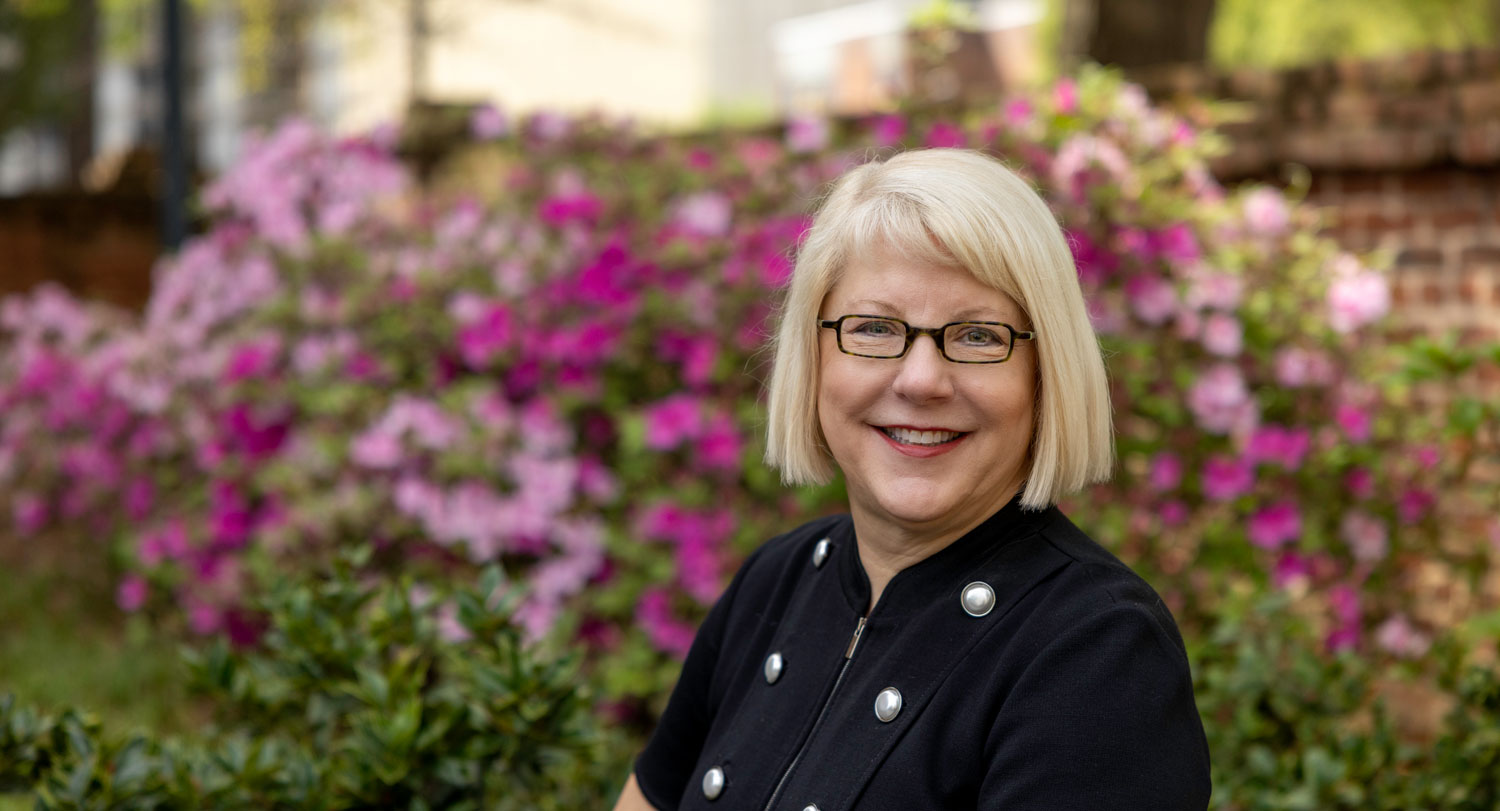 Darla Moore School of Business professor Laura B. Cardinal is a skilled gardener, but she doesn't spend her days digging in the dirt.
Instead, Cardinal cultivates skilled business leaders prized for their ability to reshape companies in South Carolina and beyond.
Her students in the school's strategic innovation certificate program absorb new ways to fuse strategy, innovation, science and technology together and apply that knowledge to their real-world jobs and research labs. Cardinal, a fixture in USC's professional MBA program, developed the certificate as an extension of her efforts to yield a crop of business talent that can drive the state's economy.
"I teach students how can they help an organization make important decisions about innovation in their context," says Cardinal, the SmartState Endowed Chair and Director, SmartState Center for Innovation + Commercialization professor. "How to decide what to spend your research and development dollars. How to decide whether to launch Product A vs. Product B and how to help the team get it from a prototype to manufactured."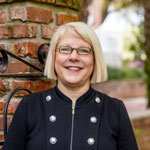 Plotting a new way to grow strategists and innovators
As industries in South Carolina continued to modernize, Cardinal saw a need to prepare students to maneuver high-tech environments.
She envisioned a certificate embedded in the professional MBA program designed for working professionals and STEM graduate students to enhance their skills to advance innovation and commercialization.
Cardinal brought the strategic innovation certificate program to fruition in 2021, drawing on her knowledge about how large corporations manage their scientists, research and development labs and new product development teams gaining expertise in strategy implementation.
"The students acquire these toolkits to strategically manage science, technology and innovation," she says. "They learn how to create structures, routines, integrating mechanisms for scientists and new product teams that line up to achieve the full vision."
Cardinal's classes are based on her career experiences and organizational research on the innovation-related processes of companies like Sara Lee, Reichhold Chemicals and Rockwell.
A 2022 MBA graduate, Yolanda Mills was one of the first students to complete the strategic innovation certificate. As a human resources process re-engineering consultant for financial consulting firm Deloitte, she says Cardinal's courses changed her perspective on process improvement.
"No one could teach that program as dynamically and engagingly as Professor Cardinal does and the way that she pulls everything together it is just amazing," Mills says. "She changes your brains algorithm for understanding how innovation really works and what it takes to successfully implement new products and services."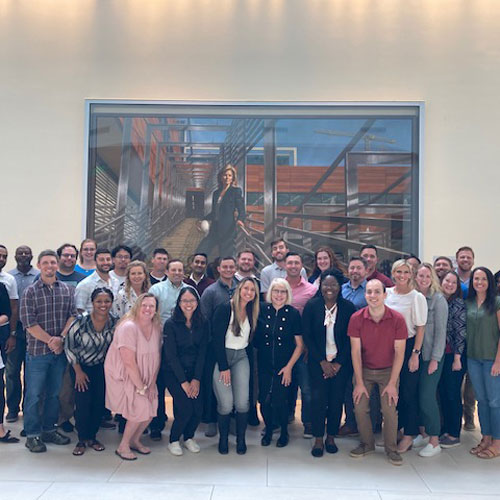 Into the future
Cardinal also directs the SmartState Center for Innovation + Commercialization, which provides PMBA and STEM graduate students with real-world learning across South Carolina. The SmartState Program created in 2002 by the South Carolina General Assembly creates incentives for the state's three public research universities: the University of South Carolina, Clemson University and the Medical University of South Carolina to fund specialized research centers. The SmartState Program hosted a breakfast for the South Carolina Assembly celebrating the program and thanking the state for the investment in the knowledge economy in higher education.
The innovation-oriented research and commercialization center unites 51 SmartState Centers, led by 75 SmartState endowed chairs. Cardinal and her students partner with the SmartState Centers to support them with a new project or technology as part of the certificate.
This is the second year for the SmartState certificate partnership. The first partnership for the certificate was with USC SmartState Chair Jochen Lauterbach and his SmartState Center for Strategic Approaches to Generation of Electricity (SAGE).
"This project centered around SAGE's catalyst technology that produces ammonia from hydrogen and nitrogen gas and can use ammonia to produce hydrogen and nitrogen—the catalyst works in both directions," Cardinal says. "Since the two ingredients needed to make ammonia are found in the air we breathe, students were encouraged to be creative and push the boundaries of what was possible."
They will be returning to the McNair Aerospace Center for a project on Urban Air Mobility vehicles with USC Associate Dean and SmartState Center Director Paul Ziehl. Their pilot project was on a prosthetic limb that used a new material initially developed for aerospace applications in the McNair Aerospace Center with Assistant Professor Wout De Backer who was a postdoctoral fellow and program manager for robotic printing in the SmartState Center for Multifunctional Materials and Structures.
Cardinal sees the long-term benefit for South Carolina's economy by expanding student skills and equipping them to lead companies into the future.
"The investment dollars – while a first step – aren't where you get sustainable competitive advantage. It's the knowledge and it's the people," Cardinal says. "My students have gotten promotions and have said that the implementation of innovation goals and strategies is exactly what they are doing at work."
Pollinating the Palmetto State
Cardinal's father was a first-generation college student who wanted his children to be able to do anything they wanted. He urged her to be the best at anything she decided to pursue.
"My dad would say, 'If you want to be a horticulturist, you should get a Ph.D. and be top in your field and be an agronomist.' That was the language I grew up with," Cardinal says. "It was how my parents prepared us to thrive in the world, and that is what I want to do for the next generation."
She hopes to continue planting the seeds and nurturing a well-tended garden of flourishing strategists and innovators.
"I think of us as bees, and we leave pollen and we help people blossom and grow in unique ways. My students will be my legacy. They will be out in the world, doing things differently and seeing the world differently."