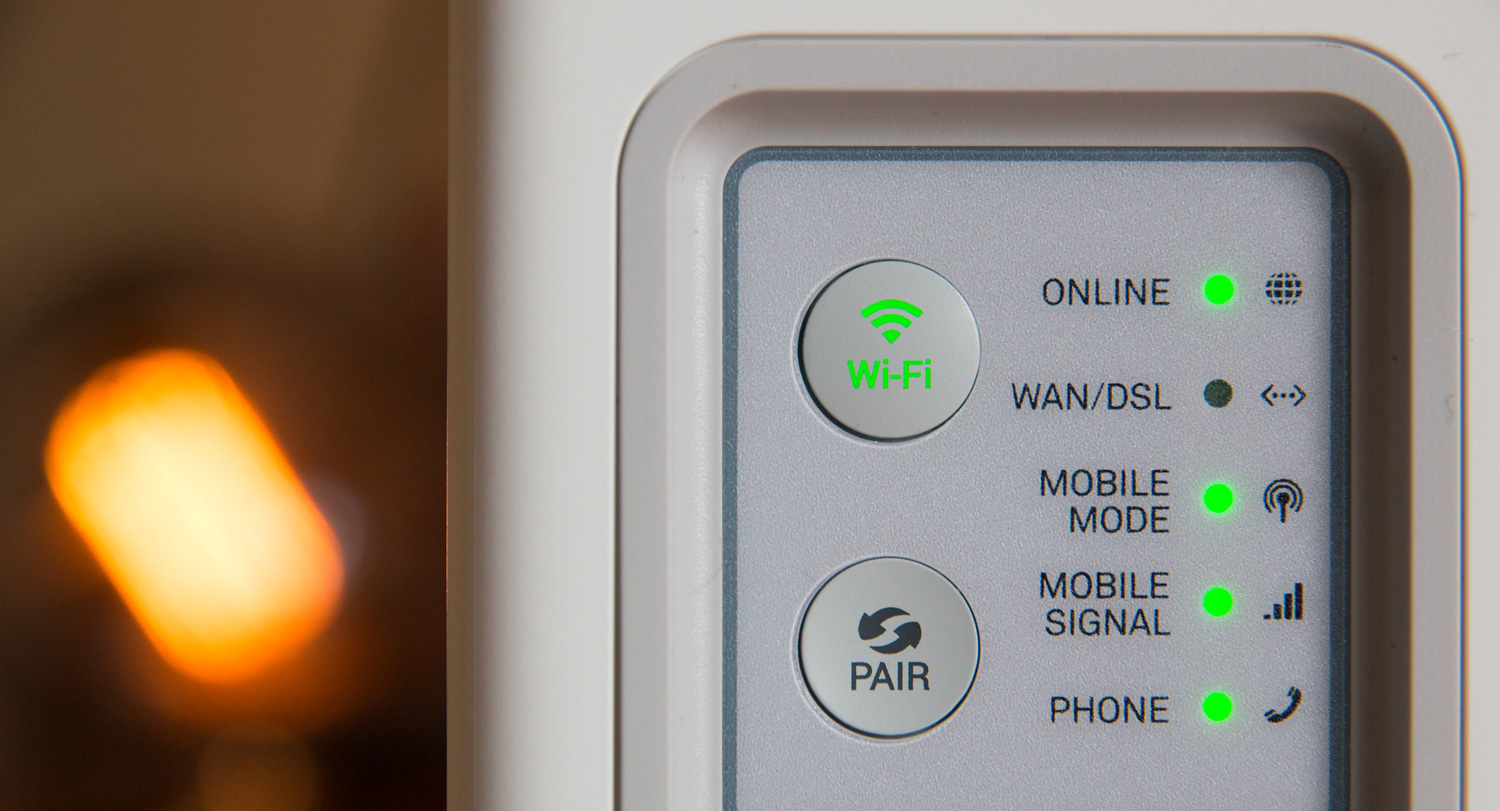 From students to senior citizens, access to the internet is essential — but an estimated 450,000 South Carolinians still lack broadband access.
The results are damaging. Without access to telehealth, people in rural areas face long drives to the nearest health care provider. Students miss out on important instruction and assignments. Job options are limited for those who can't complete applications online or work remotely.
Access to the internet would improve health and educational outcomes for thousands of South Carolinians, so the University of South Carolina is teaming up with the state Broadband Office to help fill this gap.
"We're trying to help individuals to avoid some of those costs, whether actual costs in terms of money or even indirect costs related to convenience," says Nabil Natafgi, an assistant professor of health services policy and management in the Arnold School of Public Health.
The GetConnectedSC campaign was officially launched by Gov. Henry McMaster and U.S. Rep. James Clyburn in February. This initiative will provide data for state agencies to improve internet access in the areas that need it most.
Researchers from the Arnold School of Public Health, the College of Education and the School of Medicine Greenville have developed a Better Internet Survey to gauge broadband access and need across the state.
The survey assesses citizens' broadband access — or lack thereof — and its implications on health and childhood education.
"In 2023, broadband internet service is a necessity, not a luxury. I am so proud that the University of South Carolina is taking such a strong role in ensuring our neighbors throughout the state can access the connectivity they need to accomplish the important tasks of life — completing schoolwork, attending telehealth appointments and keeping in touch with the people they care about most, among so many other things," says associate vice president for research operations Lumi Bakos.
"The fact that our researchers will have the opportunity to capitalize on this effort to gain new insights is icing on the cake," Bakos says.
Agencies and schools across South Carolina are getting the word out, partnering with community anchors such as local utility companies and libraries to increase survey responses.
Some faculty members are headed on an in-person "road show" to some of the highest areas of need. They will visit 26 towns to hold Q&As, share information and distribute the survey.
"The diversity in responses that we'll have would allow us to have more targeted policies and recommendations for the Broadband Office that would help them have a more or less surgical intervention in the areas of highest need," Natafgi says.
Once data collection is completed, the Broadband Office will work with other state agencies to create a five-year plan to increase internet access. If the plan is approved, South Carolina will have access to at least $100 million in broadband investments from the federal government.
Beyond funding, the survey data can be used to inform future policy to improve the lives of South Carolinians through internet access.
"If we have that type of data, we can create policies related to internet access that would help individuals to secure better health outcomes through telehealth, better education through K-12 education interventions and even help them secure better employability," Natafgi says.
Want to help increase broadband access for your fellow South Carolinians? Take the survey here. Responses will be collected until May 31.