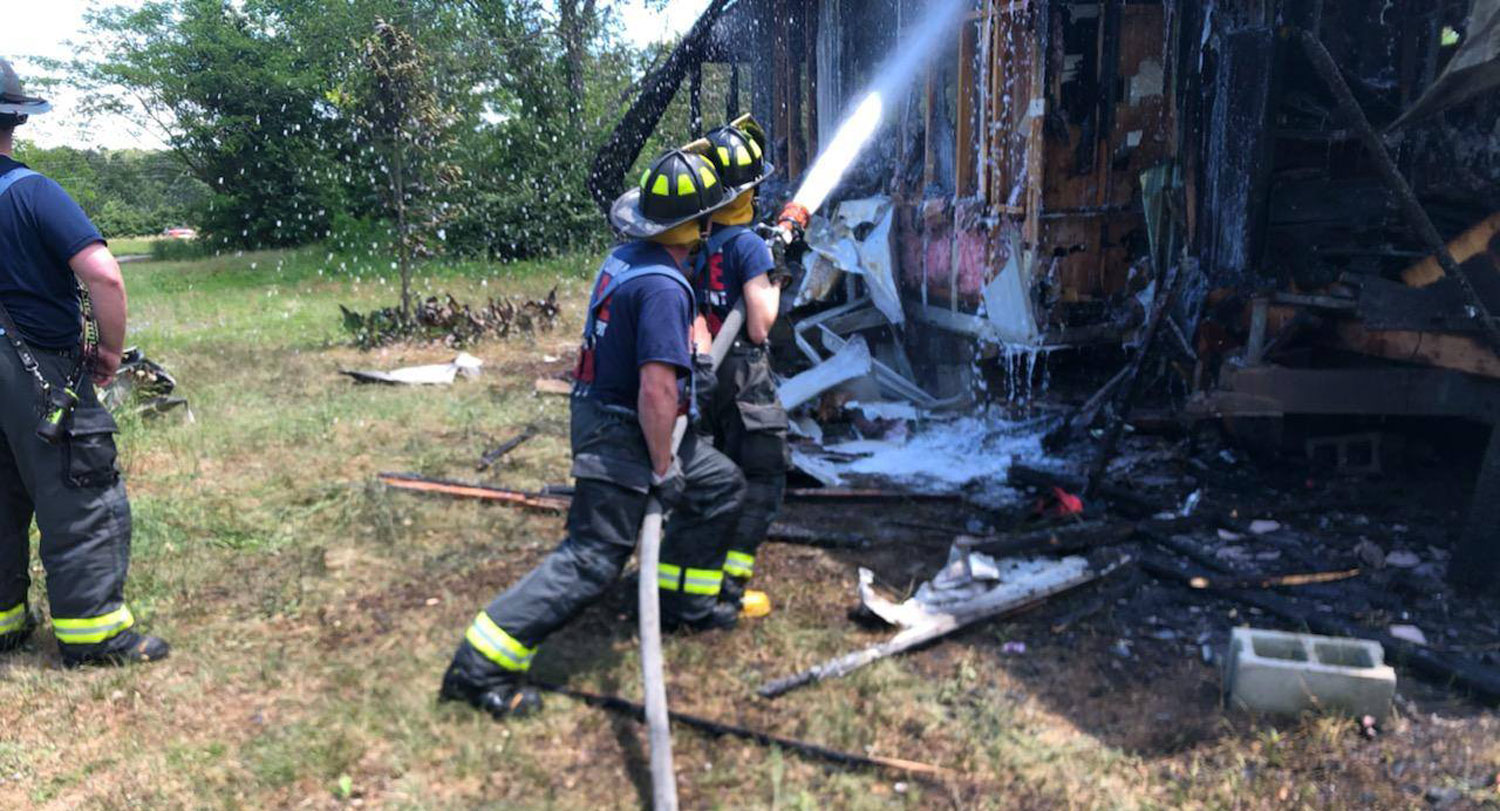 The Columbia-Richland Fire Department is battling blazes and even preventing fires thanks to some unexpected modern tools — maps, graphs and statistics — introduced by a recent USC alumna.
Tracy Whelen was a volunteer firefighter who thrived on the adrenaline rush of putting on the bright yellow gear when she realized she wanted to work beside the flames and behind the scenes to predict and prevent dangers.
The self-described "lifelong map nerd" was earning her master's degree in geography from the University of South Carolina and volunteering with the fire department when Battalion Chief William Broscious proposed a way to combine her passion for serving the community with her budding geography expertise: creating the city's first geographic information systems (GIS) emergency risk assessment as part of her master's thesis.
"It was a really great way to get to know my community and be a part of it in a way that I otherwise wouldn't have," Whelen says. "I think all of us firefighters have a special inclination to protect our community."
Whelen's report spurred the fire department to advance its data analysis, which is opening new ways to manage and prevent accidents and improving safety for nearly 500,000 residents of Columbia and Richland County.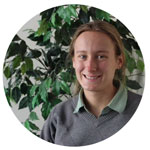 The department continues to see the life-saving effect of using data and targeted community outreach to avoid accidents and fires while advocating for vital programs, services and tools.
To create the risk assessment, Whelen culled fire call reports, maps and property information. She applied GIS, which provides the foundation for collecting, managing, and analyzing location data, to create new maps that showed patterns in the 70,000 structure fires, emergency medical episodes and carbon monoxide incidents reported from 2012 to 2018.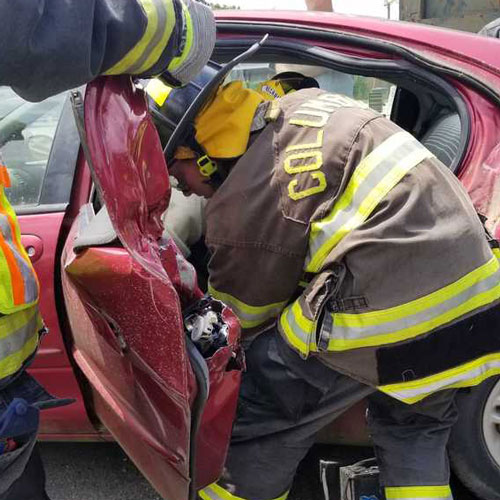 The department studied the risk factor patterns and adjusted its fire prevention outreach programs based on the data.
"You can start understanding the trends of fire risk, who might be most vulnerable or what areas might be more likely to have a fire happen," Whelen says. "If there are a lot of kitchen fires in a certain neighborhood, then you plan community outreach about kitchen safety and how to prevent and stop fires."
Whelen used hot spot analysis and other techniques to group neighborhoods by incident rate and shared risk patterns.
"The majority of fires tend to happen in certain areas, often in lower-income, older homes," Broscious says. "This map risk assessment helped us dial that in and prove what we already knew, but now we can take this to elected officials and show them what the data says and not just the anecdotal information of what we were seeing to advocate for critical needs in the community."
Broscious says the thesis data was eye-opening for the department and led to the creation of his current position as the department actively seeks more data to develop fire and safety educational programming.
"It created a hunger for more data and showed us there's a lot more opportunity out there so we need someone to help manage it," Broscious says. "My goal is to push us forward in risk reduction, so we're not just waiting around for an emergency to happen because we can now pinpoint how to prevent those emergencies."
Whelen's and Broscious's work is shaping firefighting beyond the Midlands. Their work was published in peer-reviewed trade magazine, Fire Engineering which provides education and management information for fire and emergency services personnel worldwide.
Columbia-Richland Fire Chief Aubrey D. Jenkins says that the data generated by Whelen's research provided a new way to engage with residents and give them important fire safety information.
"When we can show them what is happening in their community and the kinds of emergencies that their neighbors are experiencing it can help convince them to take steps to further protect their loved ones and properties," Jenkins says. "Having an informed public can be our best resource for preventing major fires and other disasters."
Whelen continues to serve as a volunteer firefighter and EMT near Hartford, Connecticut, where she works as a senior geospatial consultant for Travelers Insurance solving complex geographic problems. She was attracted to the university because of its renowned GIS program and professors.
"I wanted to become a well-rounded hazard scientist," Whelen says. "I chose USC because of Susan Cutter's lab and professors with strong GIS skills that could help to round out my technical skills."
The Hazards Vulnerability and Resilience Institute uses geospatial tools to understand hazard problems and strengthen emergency management and preparedness in South Carolina and across the United States. Institute director Susan Cutter says students can often blend their interests with projects that give back to the community.
"A lot of student projects are focused on how they can help the state or how they can help a particular agency," Cutter says. "The great thing about GIS is you can use the information and immediately put it into practice."